If you are tired of paying high account fees at large banks while getting a pittance in interest for the money you've got deposited, you are not alone. That is why you should consider keeping your money in an account at an online bank like CIT Bank.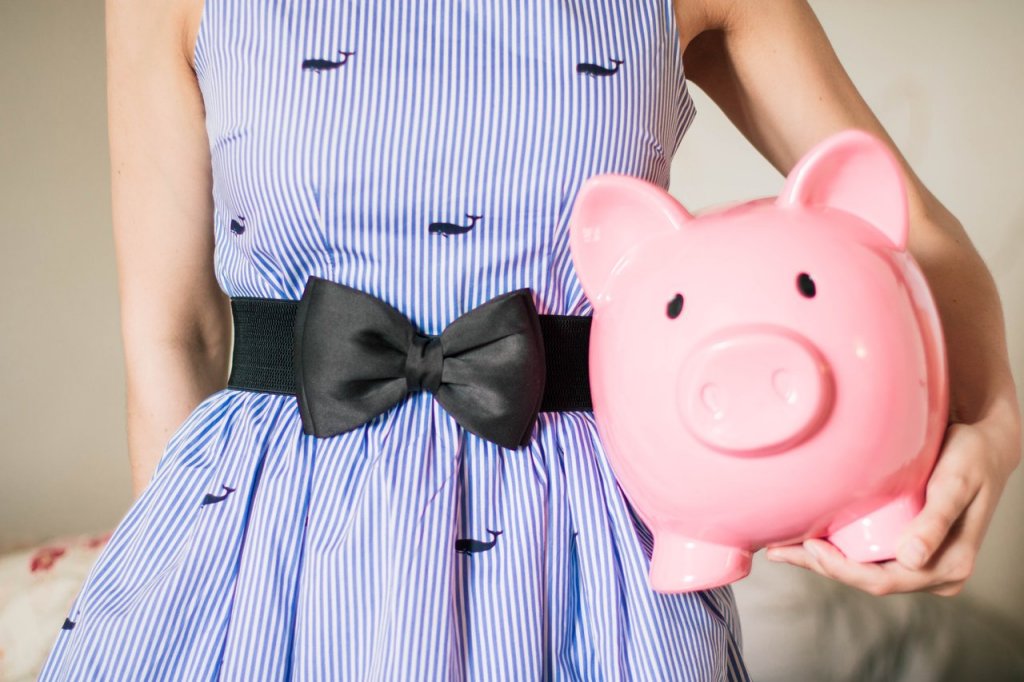 Update: 7/28/2023 – CIT has raised the interest rates for Platinum Savings to 5.05%
There are many reasons why you would want to have money in a bank account. For example, you are setting up an emergency fund, or saving up for a vacation or a down payment for a home. This money needs to be kept somewhere safe and not under your mattress without the risk of loss from stock market fluctuations or tied up in a certificate of deposit (CD). But you also don't want to earn nothing while your money is sitting.
With a high-yield online savings or money market account such as CIT Savings Builder or Money Market account, you get much higher interest rates than your neighborhood bank, pay no monthly fees, and your money is always safe thanks to FDIC insurance.
I opened my Money Market account with CIT back a couple of years ago and followed that with their Savings Builder account a few months after that when that was announced. Here is my review of CIT Bank and their online savings accounts.
Who Is CIT Bank?
CIT Bank was a subsidiary of CIT Group Inc., a financial holding company that was founded in 1908. CIT Bank itself was founded in 2000. Their online banking platform was launched in October 2011 and they started offering online savings accounts in 2012.
In January 2022, CIT Group was acquired by First Citizens BancShares. The combined company will eventually operate under the First Citizens Bank name and will have combined assets of over $100 billion.
Don't confuse CIT Bank with Citigroup and their Citibank banking division. They are two different companies.
CIT Bank Fees
CIT Bank is one of the best banks for someone who doesn't want to be nickel and dimed on fees. Keep more of your money so it will earn you more money.
With CIT Bank, there are:
No monthly maintenance fees
No fees to electronically transfer money
No fees to mail in a check for deposit
No fees to receive an incoming wire transfer
No outgoing wire transfer fees if you have a current balance of $25,000 or more. Otherwise, outgoing wire transfers are only $10 each
That's a lot of "No's"!
There is a minimum initial deposit of $100 to open a checking, savings, or money market account. Once opened, there are no requirements to keep a minimum balance in the account and you don't have to worry about paying a fee if your account drops below $100. I had 3 cents in my money market account for months and was never charged a minimum balance fee.
CIT Platinum Savings
Customers who have the money available and are looking for a savings account with an ultra-high interest rate only need to look to the new CIT Platinum Savings account.
Launched on 3/17/2023, the Platinum Savings account can be found at the top of the list of many high-yield online savings account rankings.
The Platinum Saving account has two tiers that determine which rates you'd earn:
Tier 1: Daily balance less than $5,000 = 0.25% APY
Tier 2: Daily balance greater than or equal to $5,000 = 5.05% APY
This top-tier rate is currently higher than most other online savings or money market accounts offered by other banks. But to get this rate, a minimum balance of $5,000 is required.
For this reason, my recommendation is to consider putting your money in this account only if you have at least $5k. If your balance ever drops below that, you should open and transfer your funds to the CIT Savings Connect account until your balance goes back up. Transferring funds between CIT accounts is extremely quick and easy.
Like the other accounts offered by CIT, there are no monthly fees and you only need to deposit $100 to open an account.
CIT Savings Connect
Get an extra-high interest rate by opening a CIT Savings Connect account. With this account, you can immediately get the advertised rate without any minimum balance requirements to worry about.
This account is perfect for people looking for a place to stash their emergency fund until they hit the balance requirements for CIT's leading account.
CIT Bank has recently simplified this product. Previously, you had to open an eChecking account with the Savings Connect account. Now the eChecking account is optional.
The CIT Savings Connect savings account has an interest rate of 4.60%.
The optional eChecking account offers an interest rate of 0.25% for funds kept in the checking account. More about the eChecking account later.
There is a minimum opening deposit of $100 for the Savings Connect account.
This product is a good choice if you want a checking account with your savings account or if you want the highest rates available for a savings account. You have the option to open an eChecking account to make getting access to your money easier.
CIT Bank Savings Builder
CIT Bank's current savings account offering is the CIT Savings Builder. This account has a tiered interest rate depending on the balance in the account.
The base tier has an interest rate of 0.40% APY.
To receive the higher interest rate tier of 1.00% APY, you have two options:
Have a monthly deposit of $100, or
Have a minimum account balance of $25,000
The first option of depositing $100 a month is easier for many people to achieve. The Savings Builder savings account encourages people to save money regularly and rewards them for doing so.
My recommendation is to set up an automatic transfer from your checking account or set up a $100 direct deposit of your paycheck so you don't forget and will always get the highest rates.
According to the FDIC, the national average interest on savings accounts is currently 0.05% APY. Even if you do not meet the balance or deposit requirements to get the upper tier rate, CIT Bank's base rate is still six times more than you'll get from the average bank.
CIT Bank Money Market Account
CIT Bank offers one of the most competitive money market accounts among online banks.
Currently, the CIT Money Market account earns 1.55% APY.
Yes, the interest rate for their money market account currently beats that of their Savings Builder account and you don't have to do anything special like keeping a minimum balance or depositing new funds monthly to get that rate.
Besides offering a high-interest rate, additional features that you get with the Money Money account include the ability to make person-to-person payments to friends and family using Paypal and Zelle, and pay bills using Bill Pay. A money market account is like a hybrid between a checking account and a savings account.
The downside with the money market account is you are still limited to 6 withdrawals each month due to federal regulations. Excessive withdrawals will result in CIT charging a transaction fee of $10 per transaction. Also, the additional ways to take money out of your account could encourage withdrawals over more deposits.
CIT eChecking Account
The latest banking product launched by CIT Bank is their eChecking account.
You might be saying to yourself that you already have a checking account and why would you want another. This online checking account is way better because it also pays interest on your balance. Compare that to my checking account at Well Fargo which pays zip in interest while charging me a maintenance fee if I don't keep $1,500 in it.
Accounts with a minimum balance of $25,000 earn 0.25% APY and accounts under that earn 0.10%.
What distinguishes CIT's checking account from those like my neighborhood bank besides paying you interest is there is no minimum balance besides the initial $100 opening deposit. There are no monthly fees either or monthly direct deposit requirements.
Because it is an online-only checking account with no local ATMs, CIT Bank will reimburse you up to $30 per month in ATM fees. You can deposit money using their iOS/Android mobile app to deposit checks in addition to ACH, free incoming wires, or mailing a check to CIT.
Since the interest rate on the CIT eChecking account is a lot less than their Money Market or Savings Builder accounts, my recommendation is to go with the Savings Connect account if you need a checking account. Keep most of your funds in the savings account and transfer money to your checking account as needed up to 6 transactions per month.
If you are worried about not having enough funds available for a transaction, you can link your CIT saving or money market account for overdraft protection to automatically cover a withdrawal over what you have available in the eChecking account.
Is CIT Bank Trustworthy and Safe
Like many major banks in the United States, CIT Bank is FDIC insured (FDIC Certificate #58978). Money deposited into a CIT Bank checking, savings, or CD is insured up to $250,000 by the Federal Deposit Insurance Corporation.
Before depositing money into a new bank, especially an online bank, security is on everyone's mind. CIT Bank's security page details the steps the bank takes to keep your information and money safe.
This includes:
Monitoring transactions and activities
Using antivirus software on their computers to prevent malware and viruses
Firewalls to keep out unauthorized users and networks from accessing their systems
128-bit SSL encryption so your login details and personal information is encrypted between your browser and their servers
Secure messaging through their portal for communications encryption
Automatic sign-out to prevent unauthorized access if you forget to logout
Does CIT Bank Have Local Branches
With the completion of the acquisition of Mutual of Omaha Bank on January 1, 2020, Mutual of Omaha Bank retail branch locations have been rebranded to CIT Bank.
CIT has branches in the following states: Arizona, California, Colorado, Florida, Hawaii, Kansas, Nebraska, Nevada, and Texas.
However, CIT's local bank branches offer different products and rates than their online bank. CIT Bank's online savings and checking products such as Savings Builder, Money Market, and eChecking accounts are available only on the internet. You are not able to visit a CIT Bank retail location for banking services if you are an online customer.
How To Open A CIT Bank Account
Opening a new CIT Bank account is extremely easy. The entire process takes about 5-10 minutes.
All you need is your home address, a valid email, a phone number, and your social security number.
Once you select the type of account you want to open, created your account login, added your beneficiaries, and accepted the terms and conditions, all you need to do is fund your account.
The preferred way to fund your account is electronically by providing the routing and account number of your existing checking or savings account. Afterward, you will need to verify two small deposits. You can also fund your account by wire transfer or mail them a check.
CIT Bank Pros and Cons
Pros
Competitive rates on savings, money market, CDs, and checking accounts
FDIC insured
No monthly fees
No minimum balance requirements
Mobile app for account access and check deposits
Up to $30 per month in ATM fees refunded
Cons
No physical branches
$100 initial opening deposit
No 24/7 customer support
Limited account choices
Tiered interest rates with $25,000 account balance to earn the highest rate
No credit cards, personal or auto loans, or investment accounts
Closing $ense
CIT Bank is a great choice if you are looking for bank accounts with competitive rates and ease of access.
The $100 initial deposit may be higher than some other banks that require $0, but all the fee-free features that come with the accounts make up for it. Not many banks offer options to receive and send wires for free, for instance.
For customers who prefer to go into a local bank branch for help or do their banking, CIT Bank won't be a good option for you. CIT Bank does have local retail branches, but the fees and interest rates for the retail accounts reflect the higher overhead costs. If you are looking for the best rates and lowest fees, you will have to stick with online-only where they will pass the savings on to you.
When deciding between the CIT Savings Builder or the CIT Money Market account, my recommendation is to open whichever account has the highest interest rate currently. If the rates change, opening a second account at CIT Bank is extremely fast once you are an existing customer and transferring funds between accounts is quick and easy.