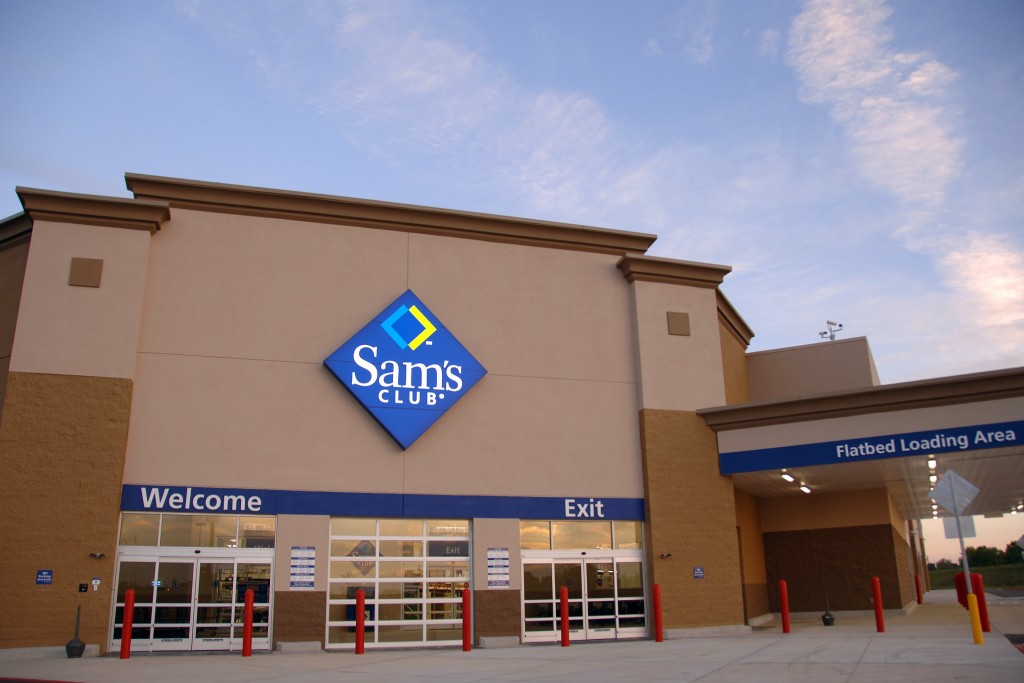 Take advantage of these current Sam's Club membership discounts and offers to help you save money when you do your household and grocery shopping at Sam's Club. You can make your membership essentially $15 or even cost-free.
Sam's Club
With this offer from Sam's Club, you can instantly get $45 back when you make a purchase of $45 or more at a Sam's Club warehouse.
Quick Summary
Product: 12-Month Sam's Club Basic Membership
Offer: $45 Sam's Club Membership with $45 Instant Savings
Availability: Nationwide (except for Puerto Rico)
Expiration: 7/31/2022
How: Purchase a Sam's Club membership from SamsClub.com via the link below. You will receive an Instant Savings offer that will get you $45 off when you make a qualifying purchase of $45 or more at a club location and pay at the register.
Sam's Club Membership Discount Offer Details
Take advantage of this offer to make your Sam's Club membership "free" when you purchase a membership directly from Sam's Club.
Within 72 hours of account activation, the $45 Instant Savings offer will be loaded onto your new account and will be valid for 60 days.
Next, make a qualifying purchase of $45 or more in one transaction to instantly get $45 off your purchase. A qualifying purchase is any item that does not include alcoholic beverages, tobacco, milk, fuel, pharmacy, gift cards, and memberships.
The offer must be redeemed at the club location at the checkout register. The Instant Savings offer is not available for purchases made on the website, with Scan & Go checkout, or using curbside pickup.
---
Groupon
With this Sam's Club membership discount offer through Groupon, you can join Sam's Club for 12 months for $15 or even free when you skip the checkout line and try out their Scan & Go feature with the Sam's Club app. Oh, and you get a free giant apple pie too.
Quick Summary
Product: 12-Month Sam's Club Basic Membership
Offers:
$25 Sam's Club Membership with free Member's Mark Apple Pie, and $10 eGift Card
$35 Sam's Club Membership with free Member's Mark Apple Pie, and $35 eGift Card
Availability: Nationwide (except for Puerto Rico)
Expiration: 5/31/2022
How: Purchase a Sam's Club membership via Groupon as a new member. You will receive a link to redeem and activate your membership on the Sam's Club website. Go to the warehouse and provide a valid ID at the Membership Services desk to get your physical membership card. Use Scan & Go within the first 60 days of membership while spending $10 or $35 to get your eGift card within 6 weeks.
The Groupon Sam's Club Membership Offer
The basic Club level membership from Sam's Club is normally $45 a year.
When you purchase the $25 membership package via this Sam's Club special offer from Groupon, you will get a $20 discount off the regular membership price.
Within the first 60 days of your membership, you can earn a $10 eGift card by using the Scan & Go feature on the Sam's Club app and spending at least $10 at the warehouse. You will receive your gift card via email approximately six weeks after using Scan & Go. This makes your Sam's Club membership effectively $15.
For even more savings, you can purchase the $35 membership package. If you spend at least $35 in the first 60 days and pay using Scan & Go, you will receive a $35 eGift card. This makes your membership free.
As an additional bonus, you will also receive a free Member's Mark 12" apple pie that weighs 4.5 pounds with a retail value of $8.88 when you purchase a membership via this offer.
Your free pie will automatically be loaded to your membership card within 72 hours of membership activation as an Instant Savings offer. You will not be able to see the offer in your online account or on the Sam's Club app, but it will be applied automatically when you scan the item for purchase and deducted from your receipt.
Who is Eligible for this Groupon Sam's Club Discount
To qualify for this offer, you must meet the following requirements:
Must be a new Sam's Club member
Not valid for current members, membership renewals, or was previously a member less than 6 months before 9/1/2021
Membership must be activated by 9/30/2022
Valid for Sam's Clubs in the U.S., excluding Puerto Rico
Membership must be activated before 5/31/2022 to receive eGift card and apple pie
Limited to one offer per person, and one additional as a gift
Must show a valid ID when picking up your membership card
eGift cards will be sent to the same email address used to activate your membership
Benefits of Purchasing a Sam's Club Membership
Sam's Club is the largest membership warehouse in the country with 600 warehouses in 44 states.
A Sam's Club membership provides you with exclusive savings for household essentials and everyday products that include everything from cleaning supplies, produce, dairy products, meats, and pantry staples to electronics, tires, prescriptions, and eye care.
At a time when gas prices are surging due to the war in Ukraine, a membership also gets you access to member-only discounted fuel. When combined with the Sam's Club Mastercard, you can get an additional 5% cash back on gas purchased at the warehouse on the first $6,000 spent each year.
Members who enjoy going out to restaurants or shopping can find hundreds of gift cards available at a discount. There are gift cards for everything from Starbucks, Dominos, Southwest Airlines, Disney, to PetSmart. You can buy a $30 gift card for Cold Stone Creamery for less than $21 and treat yourself to ice cream.
Besides saving money on gas, the auto center at Sam's Club keeps you on the road with free flat tire repair, battery testing, and wiper blade installation. They will repair your tire even if you did not purchase your tires from Sam's Club.
Perhaps you are bored with being stuck at home during the pandemic. With more places opening back up, members can find plenty of great discounts for hotels, car rentals, theme parks, sporting events, concerts, and other entertainment options. Check out what is available on the Sam's Club Travel and Entertainment page.
To make shopping more convenient, the Scan and Go feature lets you skip the checkout line entirely.
For a limited time, free curbside pickup is available to every member. Normally available to Plus members, curbside pickup lets you skip going inside the warehouse completely. Do your shopping on SamsClub.com or with the Sam's Club app. Once your order is ready, head to the warehouse, park your car, and an associate will load everything in your car for you.
Closing $ense
It is not often you can get essentially a complimentary membership to Sam's Club. Of the two offers available right now, you will have to decide which one is a better option for you.
The Groupon offer costs less upfront but it is through a third party. You have to use Scan & Go and you will get your savings in the form of an eGift Card in 6 weeks. A bonus is you get a free apple pie.
The Sam's Club direct offer requires you to pay the full membership fee. Once your Instant Savings offer is loaded onto your membership account, all you need to do is purchase at least $45 in one shopping trip and checkout at the register. If you meet the spending threshold, you will get an instant discount at the register without any other hoops to jump through.
Spending $35 or $45 at Sam's Club may seem like a lot, but when you are purchasing almost everything in bulk sizing, it's not really that much.
Some people scoff at the idea of buying enough toilet paper and laundry detergent to last an entire year. However, in today's busy households with two working parents, having one less thing to worry about picking up at the store is priceless.
Warehouse clubs such as Sam's Club, Costco, and BJ's Wholesale earn most of their revenue from selling memberships. To encourage members to renew their memberships, they often sell products and offer additional perks at low prices not available to the general public.
If you live near a Sam's Club, getting a free membership for a year to try out could be worth it.
For those who live closer to a BJ's warehouse, there is currently a deal where you can get a BJ's Wholesale Club membership for only $20.
Is there a Sam's Club near you? Have you joined a membership warehouse club before? Was it worth it?