If you love YouTube but really hate ads, here are the ways to try out the YouTube Premium service for free before deciding whether to commit to a monthly subscription.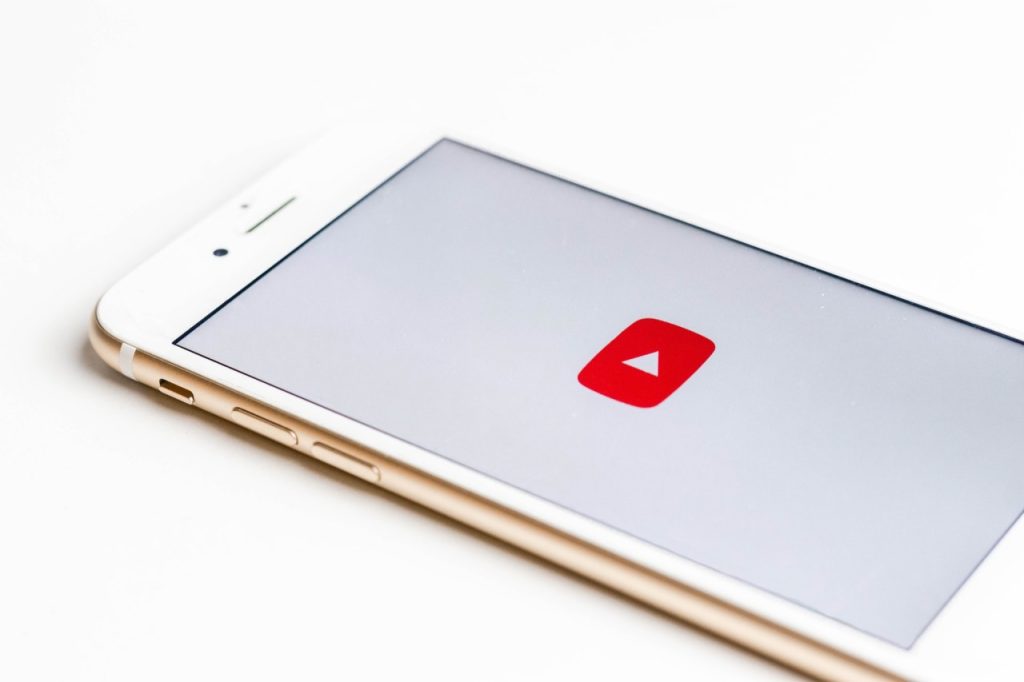 YouTube has come a long way since it was founded in 2005. Today, YouTube is the second most popular website in the world with over 14 billion monthly visitors.
Besides funny cat videos, you can now find literally any type of content on YouTube. This includes music videos, how-to tutorials, video gaming content, commentaries, memes, sports, and more. For some, being a YouTuber, or someone who creates content on YouTube, has become a full-time job.
To make money and pay content creators, Google has slapped ads all over the videos appearing on the site. These may include the slightly annoying banner ads to the full-screen interstitial ads that appear before and throughout a video.
Normally, new subscribers are able to get a one-month free trial to try out the service before being charged $13.99 monthly.
Here are the ways you can get a 3-month (or longer) free trial to YouTube Premium.
Where to Get A Free Trial of YouTube Premium
For most YouTube Premium free trials, you must not have participated in a trial for YouTube Premium, YouTube Music Premium, YouTube Red, or Google Play Music before to qualify.
If you were a previous trial subscriber, you should read the terms to see if you are still eligible for another free trial.
To redeem the free trial, you must have a Google account and submit a valid form of payment at sign-up. You will not be charged until your trial period ends.
Google
Direct from YouTube
Trial Period: 1 – 3 months
The first place you should check for a free trial is directly from YouTube on the YouTube Premium page.
You will see in the middle of the page what is currently offered to you. If you see only 1 month, try visiting the page again in an incognito or private window.
I've also seen Google change the trial offer from 1 month to 3 months when I put off signing up immediately and came back to the site a few days later.
Subscribe to Google Fi Unlimited Plus
Trial Period: 12 months
Google is throwing in one year of free YouTube Premium when you sign up for Google Fi's Unlimited Plus plan.
Google Fi is a wireless phone plan that gives you unlimited calls and texts with no contracts or activation fees. Unlimited Plus is the top-of-the-line plan that gives you unlimited cellular data and hotspot tethering. Pricing starts at $65 / month for a single line and goes down to $40 / month per line when you have 4+ lines.
After your one-year trial is up, you will be enrolled in the individual YouTube Premium subscription at the current rate.
You must maintain an active subscription on the Unlimted Plus plan to continue to be eligible for the YouTube Premium trial.
See the full terms for the Google Fi Unlimited Plus + YouTube Premium promo here.
---
T-Mobile & Sprint
Trial Period: 3 months
All T-Mobile and Sprint postpaid wireless and Home Internet customers can get 3 months of YouTube Premium for free.
If you are a current YouTube Premium customer, you can get the 3-month trial offer by canceling your current subscription and re-signing up through the T-Mobile offer page after the end of your billing cycle.
To get started, visit the T-Mobile promotions page and enter your mobile phone number. Click the "Continue" button under the YouTube Premium selection. Then log in to your T-Mobile account. Follow the redemption instructions to receive your promo code.
The following customers are ineligible for this offer: Prepaid, mobile internet only, business, government, customers in Puerto Rico, and Metro by T-Mobile.
---
Best Buy
Trial Period: 3 months
Best Buy is offering new YouTube Premium subscribers a 3-month free trial of the YouTube service when you are a My Best Buy Plus and My Best Buy Total member.
Signing up is as easy as buying something from the Best Buy website. You simply add the no-cost subscription to your cart.
After you checkout, you will receive an email containing the promo code that you can redeem by signing into your Google Play account. Alternatively, you can visit YouTube's Redeem code page.
---
Samsung
Trial Period: 4 months
Purchase an eligible Samsung Galaxy device between February 1, 2022 and April 1, 2024 and get a free trial for YouTube Premium.
The length of your trial offer depends on the Samsung device purchased.
4 months of YouTube Premium
Samsung Galaxy Tab S8+
Samsung Galaxy Tab S8 Ultra
2 months of YouTube Premium (Devices released in 2022)
Samsung Galaxy A
Samsung Galaxy M
Samsung Galaxy Tab A
To redeem your YouTube Premium trial offer, follow the below steps:
Activate your Samsung device
Open the YouTube app
Go to My Account > Get YouTube Premium
Login to your Google account
Tap Try It Free
Enter your billing information
Tap Buy
---
How to Redeem a YouTube Premium Code or Gift Card
When you receive a YouTube code or gift card, follow the below steps to redeem the promo code to your Google account or use it to purchase other Google services:
Log into your Google account
Go to the YouTube Code Redemption page
Enter the code in the text field and click Next
Select YouTube Premium and the plan you want to purchase
Choose Google Pay as your payment option
Click Buy to redeem your code
Benefits of YouTube Premium
Here are the benefits and reasons why it might make sense to join YouTube Premium:

Ad-Free YouTube
That's right. You get the completely ad-free YouTube that you remembered before Google acquired the company and slapped ads all over the place.
This means no over-a-minute-long pre-roll advertisements that you need to tap to skip or the commercial break that appears in the middle of the video. There are also no banner overlays or banner ads on the side panels.
You will get the same ad-free experience across all your devices, from your computer to your phone and your tablet.
Background Play
Do you like to use other apps, play music videos, or listen to a video's audio while your screen is off to conserve your battery? The background play feature is currently only available to YouTube Premium users.
Besides listening to YouTube in the background, you can also enable Picture-in-Picture mode on your Android device. This allows you to shrink the video into a smaller player that you can reposition on the screen or on top of other apps so you can watch a video while you do other things.
Download Videos
Download videos and your playlists for offline viewing on your phone or tablet when you do not have Wi-Fi or mobile data available. This is a useful feature when you are on a flight, commuting on the subway, or camping in the woods.
Another benefit of watching YouTube offline is you don't have to worry about videos buffering when you are on a slow connection.
You get to choose the desired video resolution you want to download, up to 1080p or full HD. Saved videos will be stored encrypted on your device and can only be accessed using the YouTube app.
Your downloaded videos will be available for offline viewing for 30 days unless you re-connect to the internet at least once a month for YouTube to verify you are still a Premium subscriber.
YouTube Music Premium
YouTube Music is Google's answer to compete with other popular music streaming services such as Spotify, Pandora, and Apple Music.
YouTube Music gives you access to over 80 million songs, music videos, podcasts, live performances, and the ability to create and share playlists with your friends.
YouTube Music Premium offers you benefits similar to YouTube Premium, such as ad-free music, downloadable songs, and the ability to play music in the background.
The regular price for YouTube Music Premium just by itself is $9.99 per month. When you join YouTube Premium, you are getting Music Premium for only two dollars more. This makes YouTube Premium the better bargain if you were originally going to get YouTube Music but also enjoy watching videos on YouTube.
Alternative Ways to Save Money on YouTube Premium
The YouTube Premium trials will convert to the regular membership with a price of $11.99 a month at the end of the trial period.
People who want to save money have a few other options:
Annual Plan – $119.99. Pay for 12 months upfront and you will be paying the equivalent of $9.99 a month or a savings of almost $24. The annual plan does not automatically renew
Family Plan – $17.99 / month. Get one month's free trial and add up to 5 family members in your household
Student Plan – $6.99 / month. Get a one-month trial and then pay less than 60% of the regular membership price. You will need to verify your student status yearly
You can find the option to sign up for the above plans by going to the YouTube Premium page and looking for the text link in the center of the page for the annual, family, or student plan options.
How to Cancel YouTube Premium
To avoid being charged the $11.99 monthly recurring fee, you can cancel your trial at any time.
The nice thing about Google is they don't secretly charge your credit card when your trial is up. Instead, 7 days before your trial ends, they will remind you of the upcoming charge.
To cancel your subscription, follow the below steps:
Go to the YouTube website or open the YouTube app.
Login to your Google account
Click on the account icon on the top right corner of the page
Look for Purchases and Memberships or click this link
Look for your YouTube Premium membership and click Manage membership
Click on the Deactivate link next to the next billing date.
Choose Continue to Cancel to end your premium subscription.
Closing $ense
If you are tired of YouTube ads like Elon Musk, the YouTube Premium subscription service is your solution.
YouTube seems to be nonstop scam ads

— Elon Musk (@elonmusk) June 7, 2022
Google offering a 1-month trial for the YouTube service is good. Getting a longer trial period is always better. This allows you to thoroughly try out the service to determine if it's worth the money.
People who are nervous about signing up for a free trial and forgetting to cancel their subscription can cancel immediately and still get the premium YouTube features for the full duration of their trial.
If you are on the fence about whether ad-free YouTube is worth it, you can set a reminder on your phone a week before the membership renews to decide whether to cancel your subscription.
Another option to block unintended charges is to use a virtual credit card number that allows limiting how long the number is active or the credit limit available.