Get 27% off a BJ Wholesale Club membership when you purchase a membership through Groupon. With this deal, you will pay only $40 for one year's BJ's The Club Card Membership.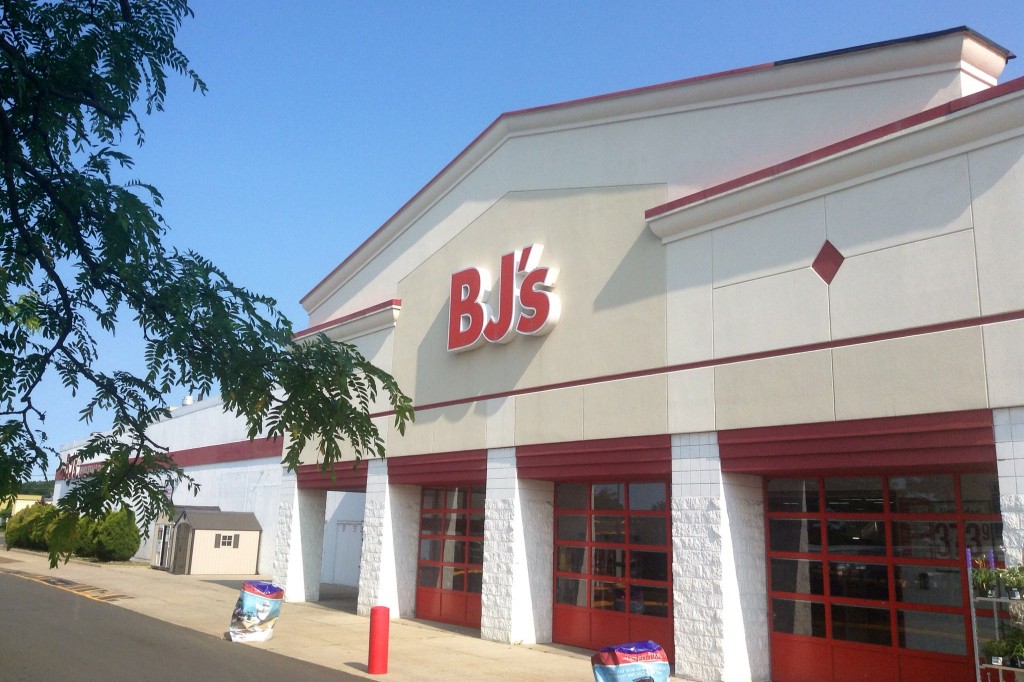 Quick Summary
Product: BJ's Wholesale Club Membership
Offer:
$40

for One-Year BJ's The Club Membership
$80 for One-Year BJ's The Club+ Membership
Availability: Nationwide (see exclusions below)
Expiration: Any time
How: Purchase a BJ's membership via Groupon. You will receive a voucher that you will take to the member services desk at your local BJ's Wholesale. Present the voucher and your ID to get a BJ's membership card for you and a second member of your household.
The BJ Wholesale Club Discount Offer
A regular BJ's Club warehouse membership is $55 a year for the Club Card Membership and $110 for the Club+ Membership.
When you purchase your BJ's membership through this Groupon offer, you will pay only $40 for the Club Membership and $80 for the Club+ Membership.
This is a savings of 27% off the normal membership cost. Be sure to jump on this if you are interested. Groupon deals at BJ's Wholesale tend to change fairly frequently and this deal can end at any time.
This $40 BJ's membership deal is currently the best deal for a BJ membership available at Groupon.
Who Qualifies for the BJ's Membership Discount
To be eligible for this offer, you must meet the following requirements:
New BJ's members only
You must be at least 18 years old or older
A photo id must be shown when you go pick up your membership card
Must enroll in BJ's Easy Renewal
Offer is not valid for BJ's Clubs in
Benefits of a BJ's Wholesale Membership
There are many benefits to becoming a BJ's warehouse member. BJ's says a BJ's Wholesale Club membership can save you up to 25% on grocery store prices.
You can get access to big savings on gas that is only available to members. Warehouse clubs often sell fuel at prices that are less than nearby gas stations. The hope is you will stop in the store afterward and pick up some extra items.
When it comes time to replace your tires, you can find coupons to save you as much as $150 on name-brand tires from Michelin to Pirelli. Buying tires from BJ's Wholesale also means you get lifetime free tire rotation, flat repair, balancing, tire pressure checks, and a road hazard warranty.
BJ's Wholesale Club is the only warehouse club that accepts manufacturers' coupons. You can stack these coupons with BJ's regular member coupons for even more cost-savings.
When you choose the Club+ Membership, you get all the benefits of the Club Membership, plus being able to earn 2% cash back on most BJ's purchases. Cash back can be redeemed at checkout or in the form of a check. During special events throughout the year, you can earn double or even triple cash back.
Besides groceries, you can purchase many other products and services in one place, saving you time from going to different stores all over town. At BJ's, you can find great deals on electronics, clothing, eye care, furniture, appliances, travel, and more.
Closing $ense
Inflation is driving up the cost of food, fuel, paper goods, personal care products, and regular household products for everyone. It seems as if prices are going up each time I step foot back in the grocery store.
One way to save money on everyday items for the home that you use often is to buy in bulk.
Read more: How to save money on food when you are at the grocery store
Warehouse clubs such as Costco, Sam's Club, and BJ's Wholesale earn a huge portion of their revenue from selling memberships. To entice members to continue renewing their memberships, warehouse clubs will sell products at deep discounts that are barely over their costs.
With all three major warehouse clubs having similar membership fees, being able to save over 20% off your BJ's annual membership could make it a better deal.
Whether joining BJ's is worth the membership fee depends on your situation. My recommendation is to go to their website and get a free One-Day Pass to check out what is available at your local BJ's warehouse.
Both Costco and Sam's Club also allow guests to visit their warehouse to look around before committing to a membership. If you are closer to a Sam's Club, see what Sam's Club membership discount offers are available. I also have a list of current Costco membership deals if you prefer to shop at Costco.
Have you been a member of a warehouse club such as BJ's Wholesale, Costco, or Sam's Club? Are you a BJ's member? What do you like about shopping at BJ's Wholesale?