Did you know T-Mobile gives you free stuff and amazing perks every Tuesday simply for being a customer? Here is how you can get in on it!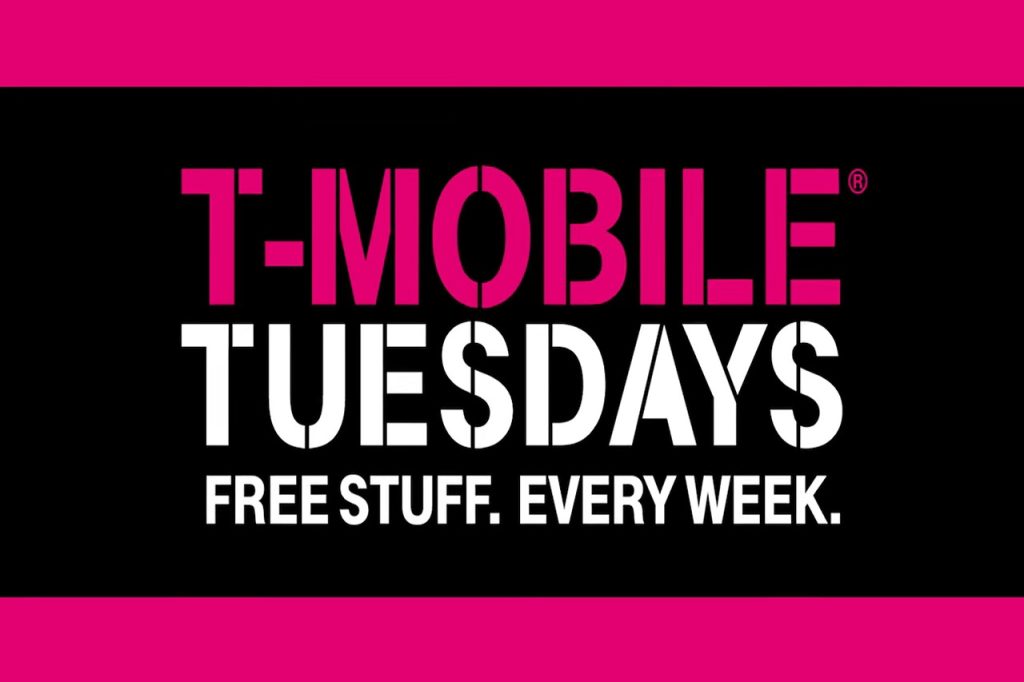 How would you like to be rewarded for being a T-Mobile subscriber? With T-Mobile Tuesdays, you can get just that. You can get free stuff, exclusive discounts, and chances to win amazing prizes and trips each week with no strings attached.
What is T-Mobile Tuesdays
T-Mobile Tuesdays is a free app available on iOS and Android from T-Mobile that rewards people on qualifying plans for being a T-Mobile customer.
Besides being available for T-Mobile customers, Sprint and Metro customers can also get in on the fun.
After downloading the app and verifying your phone number, all you need to do is check the app every Tuesday to see what great deals and benefits are available that week.
You have to be at least 16 years old and have a qualifying monthly rate plan to participate. These offers are available for each T-Mobile line on the account. That means every subscriber on an eligible Family Plan can get in on the freebies and exclusive deals too.
T-Mobile Tuesday Deals and Offers
Is the T-Mobile Tuesday app worth downloading and checking in each week?
In case you are wondering what deals show up on the app, here are some of the offers and freebies that T-Mobile customers have received in the past.
Free T-Mobile Gear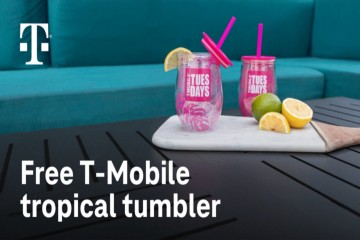 Every month or two, T-Mobile will give away free T-Mobile branded merchandise. Once you save the offer to your account, you'll have two days to head to your local T-Mobile store to claim your free item. The T-Mobile swag is usually very popular and gone by Tuesday evening, so don't delay.
T-Mobile has given away things like umbrellas, socks, scarfs, hats, towels, blankets, backpacks, spatulas, and cups in the past.
Free Food and Drinks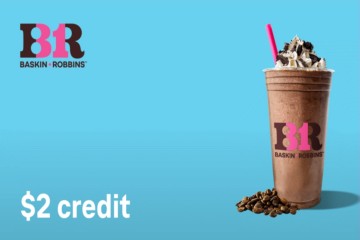 Every week, there is always a food or drink deal. Sometimes you are given a QR code that you show for the cashier to scan to get your discount. Other times, you get a coupon code that you enter on a merchant's website or app.
Previous food and drink offers have included $2 off coupons at Dunkin' Donuts, Baskin Robbins, Kung Fu Tea, and Starbucks; a free Whopper; free Popeye's Chicken Sandwich; free pancakes; free breakfast sandwich from Wendy's with purchase; a whole pizza from Little Caesars for $3.
Free Subscriptions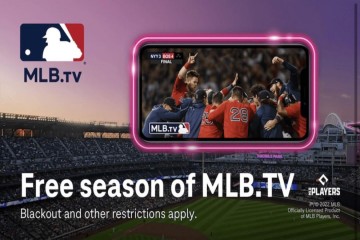 Occasionally, T-Mobile will give its customers free subscriptions to various products and services. Some offers I've seen are a free yearly subscription for magazines, several months of free online courses, a couple of months of free YouTube Premium, and a year's streaming access to MLB.TV
Related: How to get Try YouTube Premium for Free
Shell Gas Savings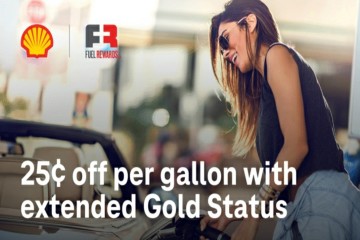 Gas is currently pretty expensive, but T-Mobile Tuesdays have got you covered. T-Mobile has a deal with Shell in which they have been offering discounts of 10 cents to 25 cents per gallon of gas each week to their mobile customers.
Related: Upside Promo Codes to Save an Extra 25¢ per Gallon of Gas
T-Mobile Sweepstakes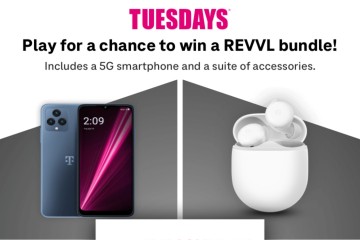 Each week customers get a chance to win awesome prizes in the T-Mobile Tuesdays sweepstakes. Sometimes you will play a game, watch a video, or simply click a button to enter for your chance to win. Past winners have won vacations, a Tesla Model Y, mobile phone bundles, gift cards, cash, and more.
Not a T-Mobile customer? You can still enter the sweepstakes every Tuesday by going to their website. Bookmark this page or the sweepstakes page and check back weekly.
This Week's T-Mobile Tuesdays Deals and Free Stuff
Here is the list of freebies and discounts you can find on T-Mobile Tuesdays for the week of 9/26/2023
Panda Express – Grab a Chili Crisp Shrimp Bowl with white rice from Panda Express for $1 when you order online or through the app
Chewy – Get 35% off Halloween-themed products for your pet plus free shipping
Hey Dude – Receive 30% off site-wide on shoes and apparel
Picsart– Get a three-month free trial to Picsart Pro, an all-in-one photo and video editor
Little Caesars – Get a free Crazy Combo with any pizza purchase from Little Caesars
Shell Gas – 15 cents off per gallon of gas with extended Gold Status
T-Mobile Dining – Earn 10% cash back at participating restaurants on Tuesdays and 5% any other day of the week
T-Mobile Travel – Save up to 40% off hotels
T-Mobile Travel – Book a flight and get $10 off your next hotel stay
T-Mobile Travel – Get 40% off Pay Now car rentals
T-Mobile Travel – Save up to 30% off theme park admissions
T-Mobile Sweepstakes – Enter for a chance to win a Spirit Halloween gift card. A $1,000, five $200, and five $100 gift cards are up for grabs
If any of the above items look enticing, be sure to download the app and save them to your account before the day is over.
Other T-Mobile Customer Perks
Besides freebies and discounts on the Tuesdays app, T-Mobile is constantly rolling out new benefits for being a customer. They recently offered all their customers on eligible plans a free annual membership for AAA just in time for the summer road trip season.
Another useful perk is free in-flight Wi-Fi for subscribers on their Magenta plans. You get unlimited streaming and texting to keep yourself entertained so you don't have to stare out the window the entire flight.
With that free in-flight Wi-Fi, you can watch your favorite shows or find a movie to stream on Netflix. All T-Mobile customers on the Magenta plans get a complimentary Netflix subscription.
How to Get Started on T-Mobile Tuesdays
First, download the T-Mobile Tuesdays app on your phone or tablet. All you need is a device that has internet access
Enter your T-Mobile number and click Continue. You will receive a 4-digit PIN code via text
Enter your PIN and click Finish
Tap on an offer that interests you and tap Save for any that you wish to keep. Be sure to read the terms
If it is not Tuesday, you can see what offers are coming next week. You can scroll down or tap over to see what offers are still available now
Once you save an offer, it will be added to your My Stuff list for you to easily find again
Closing $ense
There is no reason why you shouldn't take advantage of this free customer perk from T-Mobile.
In the past, I've won a free Amazon gift card through the Tuesdays app. The free T-Mobile merchandise can always come in handy. I appreciate having a free umbrella to keep in the car in case of showers. You can never have too many towels, and the blanket is good for keeping one's legs warm while watching TV in the cooler months.
The freebies and discounts may not be much, but if you have a family plan with multiple lines, they can add up quick.
Have you gotten anything good through the T-Mobile Tuesdays app? What are your favorite items?