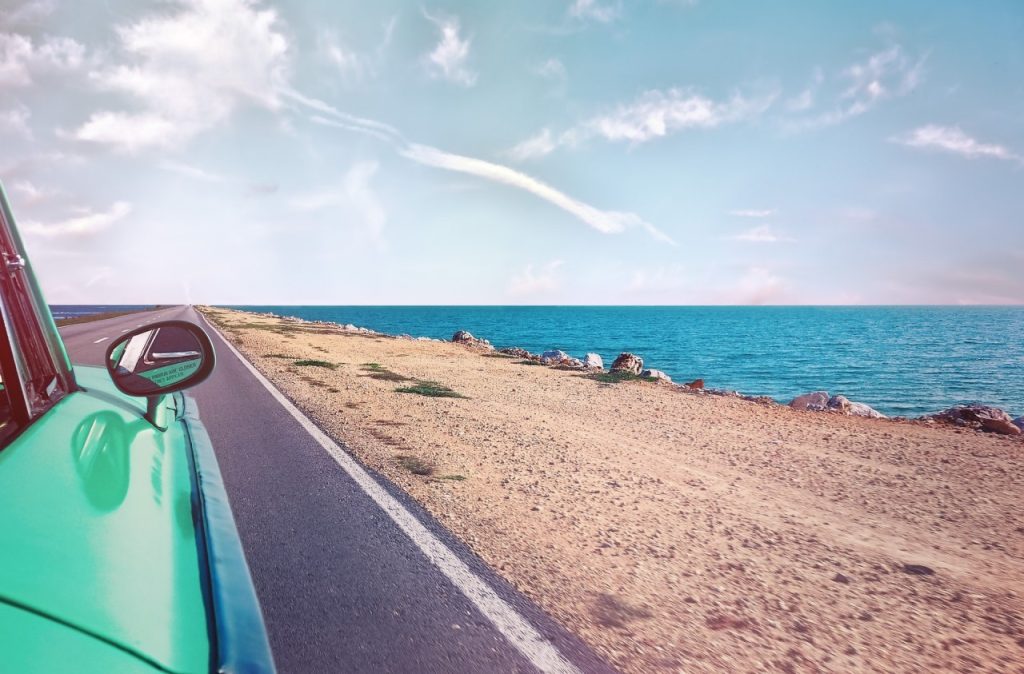 T-Mobile customers with an eligible postpaid plan can sign-up for a free AAA annual membership starting 6/21/2022.
Just in time for the summer travel season, T-Mobile has announced they are partnering with AAA, the largest auto club in North America, to offer T-Mobile and Sprint subscribers a free year of AAA Classic or Basic membership.
AAA membership gets you 24-hour roadside assistance that includes towing; jump-starts; tire changes; emergency fuel delivery; and vehicle lock-out service. You also get identity theft protection; member discounts for hotels, restaurants, events, auto repair, and more with your membership.
Here is what you need to know and how to sign-up for this offer.
Quick Summary
Offer: One-year Free AAA Classic or Basic Membership
Who: T-Mobile & Sprint customers with an eligible plan
Expiration: TBD
Availability: USA
How: Head to the T-Mobile AAA promotion page and enter your T-Mobile or Sprint mobile number to find out if your plan qualifies. Login to your account and accept the terms and conditions. Submit your personal information to get a link to the AAA site to redeem your offer. Enroll as a new member or redeem to cover your upcoming AAA renewal if you are an existing member.
T-Mobile Free AAA Membership Offer Details
The Basic / Classic AAA membership plan typically costs between $55 and $85 depending on where you live.
This offer is limited to one per T-Mobile or Sprint account, no matter how many lines you have on the wireless account.
New members will need to provide a valid credit card and enroll in auto-renewal.
When your free annual membership expires, the AAA membership will renew to the credit card on file at the current rate for your region if you do not cancel.
AAA will send you a reminder email in advance of your renewal. To avoid forgetting to cancel, you may cancel your membership at any time.
The nice thing about AAA is that the membership covers you and not the vehicle. This means no matter whose car you are driving or riding in, you can call AAA for roadside assistance if you have car trouble. All you have to do is provide your AAA member number when you call for assistance and show your AAA membership card to the responding service technician.
Eligible T-Mobile and Sprint Plans
The below list is the mobile plans that qualify for the AAA deal. You must have an active voice line to qualify.
T-Mobile
Magenta (including MAX)
Magenta 55+ (including MAX)
Magenta First Responder
(including MAX)
Magenta Military (including MAX)
One
One Plus
Magenta Deaf / Hard of Hearing
Magenta Amplified
Business Unlimited Advanced
Business Unlimited Ultimate
Magenta for Business
(including MAX)
Sprint
Sprint Max & Sprint One
(including 55+ and Military)
Unlimited for All Basic/Plus/Premium
(including Military)
Unlimited Freedom
Unlimited My Way
Unlimited 55+
Unlimited Value
Unlimited Savings
Everything Data, Deaf, and Hard of Hearing
How to Get Your Free Year of AAA coverage
To get your free year of AAA, follow the below steps:
Go to the T-Mobile AAA promotion page
Enter your T-Mobile or Sprint number in the text field and click Continue
Log in to your T-Mobile or Sprint account to check whether your plan is eligible
Accept the promotion terms and conditions
Submit your personal information to receive a link to the offer at the AAA website
Select whether you are a new AAA member or you are redeeming for credit for your next AAA renewal
Enroll as a new member or provide your AAA member number if already a member
Closing $ense
As more people head back to the office along with the arrival of the summer vacation driving season means more people are on the road.
AAA predicts Americans will set road trip records for the coming July 4th holiday weekend despite record-high gas prices.
Discover: Follow These Smart Tips to Get Better Gas Mileage
Drivers can often add roadside services to their auto insurance policies for a few dollars a month. However, some people may be hesitant to use their insurance's emergency roadside assistance for fear of their insurance rates going up. Whether this is true or not is up in the air.
If you are planning a summer road trip, roadside assistance through your auto insurance or an independent motor club program such as AAA can be a lifesaver.
A decade ago, I had a tire blow outside Phoenix. High road temperatures combined with under-inflated tires can lead to more blowouts during the summer. Luckily, I had joined AAA knowing I'd be doing a lot of traveling that year.
You don't want to be on the side of the interstate trying to change a flat tire yourself with a flimsy scissor jack while traffic is whizzing by at 80 mph.
More: Places that Offer Free Air to Help Keep Your Tires Properly Inflated
Getting a free AAA membership through T-Mobile can help save you money if you need a tow, need help to change a flat, or your dog locks you out of your car because you left the keys in the ignition and the car running with the A/C on for your four-legged pal.
Using AAA also means no more worries about your insurance rates possibly going up for using your roadside assistance.
Do you have AAA? Have you ever needed to use it? Do you think joining a motor club program is worth the cost?