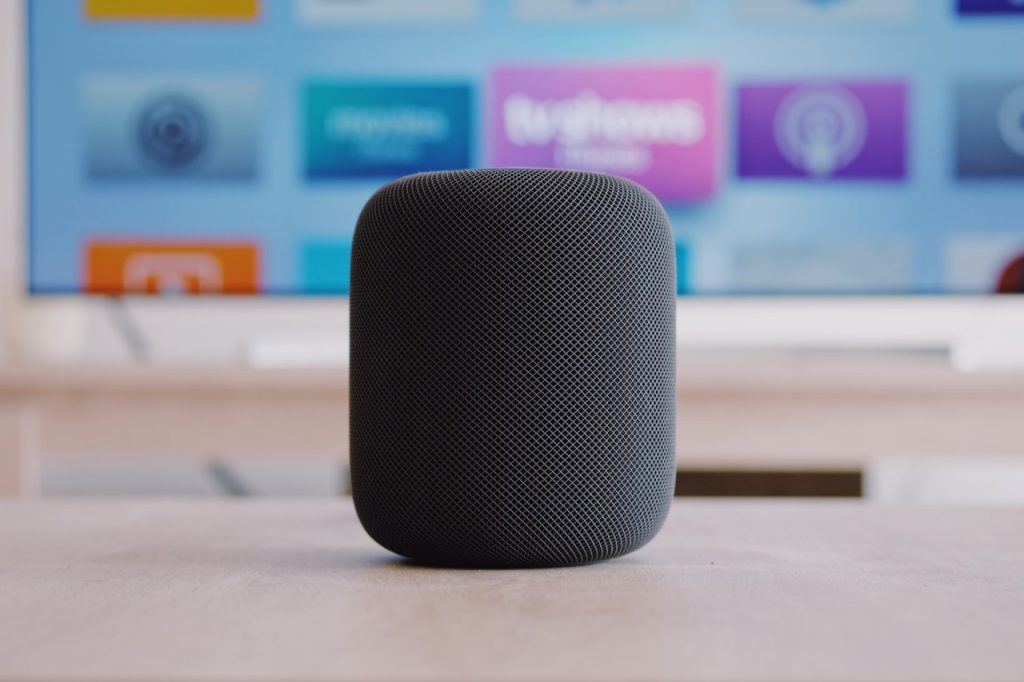 Discover all the ways you can get Apple Music for free through signing up for multi-month trials or with an accompanying service.
With prices for everything going up, getting a sweet deal for something feels amazing. Someone thinking about signing up or switching music streaming services can score a bargain by joining Apple Music right now for free, either for a limited time or even longer.
Apple Music is a premium music streaming service that has over 90 million songs that can be streamed or downloaded to all your devices, on-demand radio stations, 30,000+ curated playlists, lossless audio, ad-free music, original concerts and exclusives, and more.
If you have an iPhone or other Apple products, you can expect Apple Music to work seamlessly with all your Apple devices. For example, you can ask Siri to play anything from the Apple Music catalog.
People with other devices such as Playstations, Amazon Echos, PCs, and Android devices can find available apps so they aren't left out.
How to Get Free Apple Music Access
Until February 2022, everyone who signed up for Apple Music automatically got a free trial of three months to try out the service. Apple has since reduced the trial to one month.
Rather than signing up through Apple and settling for a one-month trial, there are several ways you can get Apple Music free for longer by going with the options below.
Be aware that if you have already gotten a free trial with an Apple ID, you may not be eligible for another free offer with that ID.
Free Apple Music
Verizon: 5G Get More Subscribers
Verizon Wireless customers on the top-of-the-line 5G Get More unlimited plan will receive a complimentary subscription to Apple Music.
The 5G Get More plan costs $90 for one line if you sign up for paperless billing and auto pay. The price per line drops the more lines you add to the account until it bottoms out at $50 per line at 5+ lines.
Besides Apple Music, you also get other included services like Hulu, Disney+, ESPN+, plus your choice of Apple Arcade or Google Play Pass.
See the Unlimited 5G Plans at Verizon
Six Months of Service
Apple: Buy Apple Products
Purchase any of the below Apple products and get a free six-month trial of Apple Music:
Your iPhone or iPad needs to have the latest version of iOS or iPadOS to redeem the offer. You will need to claim the offer in the Apple Music app within 90 days of pairing your device with your phone or tablet.
When you open the Apple Music app on your device, the offer for the trial should appear. If it doesn't, go to the Listen Now tab.
This offer is valid for any region where Apple Music is available.
The subscription will automatically renew at $10.99/month after six months. Cancel any time at least one day before each renewal date to avoid being charged the next month's fee. If you cancel during the trial period, you will immediately lose access to Apple Music and the remainder of your free trial.
See the full terms and conditions for this offer.
Find Out More and How to Redeem this Trial Offer from Apple
Verizon: Other Unlimited 5G Plans
Verizon's other unlimited 5G plans – 5G Start, 5G Play More, and 5G Do More all come with six months of free Apple Music.
Monthly prices start at $70 a line for the basic 5G Start and $80 for the 5G Play More and 5G Do More plans with paperless billing and auto-pay. The prices drop to $30 per line for 5G Start and $40 per line for 5G Play More and 5G Do More with 5+ lines.
You can get additional discounts on your wireless service at Verizon if you are a military member, first responder, nurse, teacher, or student.
See the 5G Wireless Plans from Verizon
Four Months of Service
Best Buy: New Apple Music Subscribers
Get a four-month free trial of Apple Music as a new subscriber when you sign-up via Best Buy. Add the promotional offer to your cart and checkout like usual.
You do have to create a Best Buy account to "purchase" the trial. You will receive a promotional code sent to the email entered during registration.
Once you get the promo code, redeem it in the Apple Music app. You do have to provide your credit card information at redemption.
This offer is only available for members in the United States.
Get Four Months of Apple Music from Best Buy
Target: Target Circle Members
Target Circle is Target's loyalty program. Target Circle members get special offers and deals for some of your favorite brands. Target Circle is free to join.
Target has a partnership with Apple where you can get Apple Music free for three months when you sign up for the streaming service through Target Circle.
This offer is for new subscribers only and those who do not have a current subscription to Apple Music or previously used their Apple ID for a free trial with Apple Music.
This offer expires on 9/28/2023.
Get This Apple Music Offer from Target
Three Months of Service
Best Buy: Returning Subscribers
Subscribers who previously had a subscription can sign up again for the Apple Music service and get three-month free access. After the trial period, the subscription will renew at $10.99 per month.
The process to claim this offer is similar to the Best Buy offer for new Apple Music members.
Get the Three-Month Trial for Returning Subscribers at Best Buy
NFL: NFL+ Subscribers
People who sign up for a new NFL+ or NFL+ Premium subscription between January 20, 2023 and February 17, 2023 can get up to 3 free months of Apple Music with their subscription. The Apple Music subscription will automatically renew to regular price after the trial period unless canceled.
This offer is limited to new and qualifying returning Apple Music subscribers. After signing up for NFL+, you will receive an email with instructions on how to redeem your trial.
A NFL+ subscription is currently going for $12.99 per season (down from $39.99 for a limited time) or $4.99 a month, while the NFL+ Premium subscription is $24.99 per season (down from $79.99) or $9.99 a month.
This offer expires on 2/17/2023.
Find Out More about the NFL+ Subscription
Xbox: Game Pass Ultimate Perks
Microsoft has announced that Ultimate members who do not currently have Apple TV+ or Apple Music can now get 3-month free trial subscriptions of both services at no-cost.
Claim your trials through your Xbox console or Xbox app on Windows. You will be directed to the Apple TV+ or Apple Music site to activate your subscription. This offer is available in all markets where these services are available.
You have until 3/31/2023 to claim your trial offers.
Read More About This Offer from Xbox
Groupon: Individual or Family Apple Music
Groupon's Apple Music deal gives new subscribers three months of free access to Apple Music. Previous Apple Music subscribers who do not currently have an active subscription can get two free months.
Most of the offers in this post are for individuals only. Groupon's Apple Music deal includes an option to sign up for a Family subscription. This allows you to add up to five additional people to your family plan. Each member can set up their own music library with access to all the content on Apple Music. The Family plan will renew at $14.99 per month.
This offer is for U.S. members only and expires on 10/31/2022.
Get This Free Trial Offer from Groupon
Other Ways to Pay Less for Apple Music
Apple does not have an ad-supported membership tier like Spotify Free for Apple Music. However, there are ways you can save money on Apple Music:
College students can get 50% off with a student subscription. Students who verify their student status will get a discounted rate of $4.99 for up to 48 months.
Subscribers who elect to pay for the individual membership annually can save $20 by paying $99 instead of $119.
People who subscribe to multiple Apple services can save $6 to $25 a month by opting for the Apple One bundle.
Join the Apple Music Family plan for $14.99 and enable Family Sharing. Family Sharing allows you to share access to Apple subscriptions with up to five other family members (or friends). Currently, there isn't a clause requiring "family" members to reside at the same address. The only stipulation is members must live in the same country and there needs to be a parent or legal guardian in the group if there is a child under 13.
How to Cancel Apple Music
If you do not want to continue to pay for Apple Music after your trial expires, you must cancel your subscription before it automatically renews.
Cancel your subscription on an iPhone or iPad
Go to Settings
Tap on your account name at the top of the screen
Tap the Subscriptions option
Select Apple Music Subscription from the list of active subscriptions
Tap Cancel Subscription or Cancel Free Trial
Cancel your Apple Music subscription on Android
Open the Apple Music app
Tap on the three dots on the right top corner
Select Account
Tap on Manage Subscription
Tap Cancel Subscription or Cancel Free Trial
Cancel Apple Music Online
Login to Apple Music on the website with your Apple ID
Click on your profile avatar in the top right corner
Select Settings
Scroll down to the Subscriptions section and click Manage
On the Edit Your Subscription window, click the Cancel Subscription button
Closing $ense
Getting a free trial to Apple Music lets you try out the service to see if it meets your expectations without spending any money upfront.
A long trial period may seem enticing, but don't forget to cancel if you decide to discontinue your membership. Set an alert to remind yourself the subscription is coming up for renewal.
Other popular streaming options that compete with Apple Music include Amazon Music Unlimited, Pandora, Spotify, Tidal, and YouTube Music Premium.
If you are an Amazon Prime member, don't forget about Amazon Music Prime. Amazon Music Prime has two million songs available for streaming.
When you subscribe to YouTube Premium, you also get YouTube Music with your membership. Download or stream 80 million songs with YouTube Music. See how you can get a free trial to YouTube Premium too.
Do you have an Apple Music membership? Which streaming service do you think is worth the money?