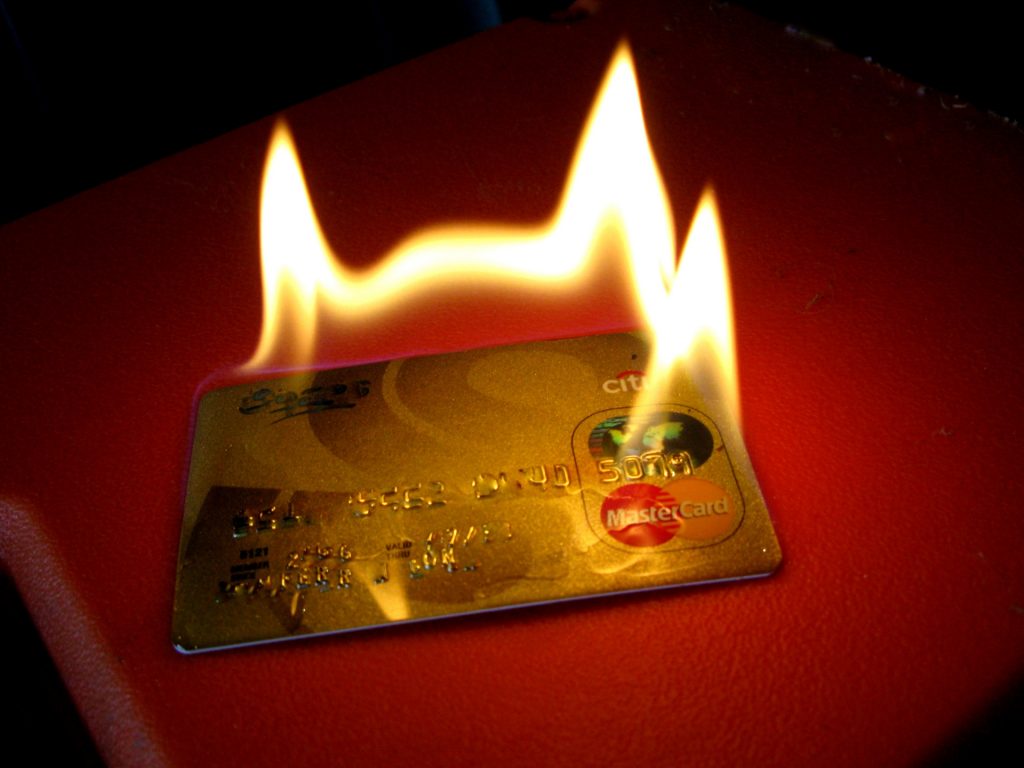 Are you thinking of closing a Citi credit card? Maybe you've taken advantage of some of the lucrative American Airline bonus miles that Citi was offering with the Aavantage Executive card and now you are facing a big annual fee for the next year. Or maybe you have too many cards in your wallet that your back is starting to hurt and you want to lighten the load.
Whatever your reason is for deciding to cancel your card, it does not have to be a hassle. You can avoid talking to a representative by going online and canceling through their website. Keep in mind that Citi does offer some generous retention offers such as waiving the annual fee or earning additional bonus points if you call.
If you don't care about offers and want to cancel your card, keep reading for directions on how to cancel your Citi card via online, phone, or mail.
Cancel Your Citi Credit Card Through The Internet
Want to cancel your account but hate the hoops you need to jump through to do it via telephone? Skip the 15 minute hold for the next available representative, the cheesy hold music, and being asked a half dozen times whether you are really sure you want to cancel your card by closing your account online.
You can cancel your account in less than 5 minutes by following these steps:
1. Log in to the your Citi account by going to Citicards.com and entering your user ID and password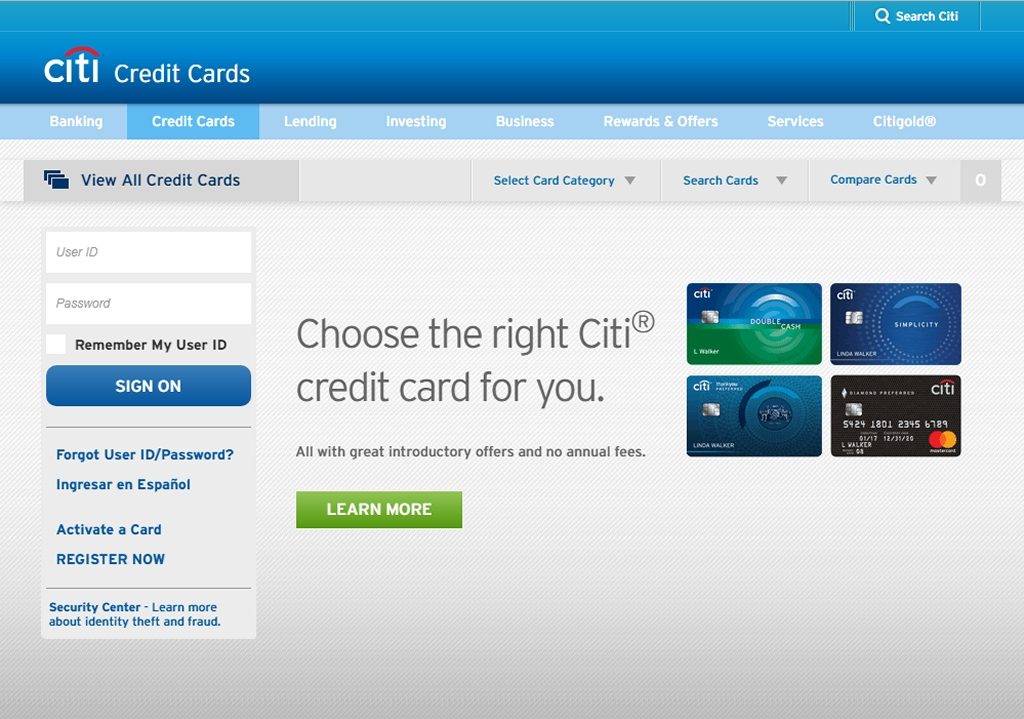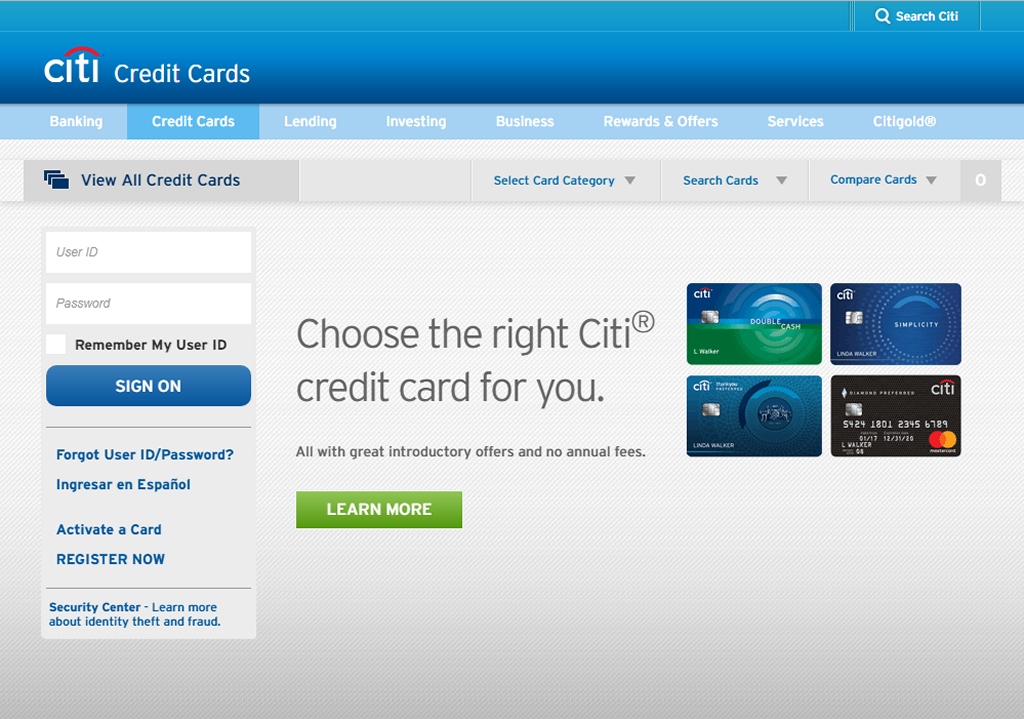 2. Scroll down to the bottom of your account dashboard page and click Contact Us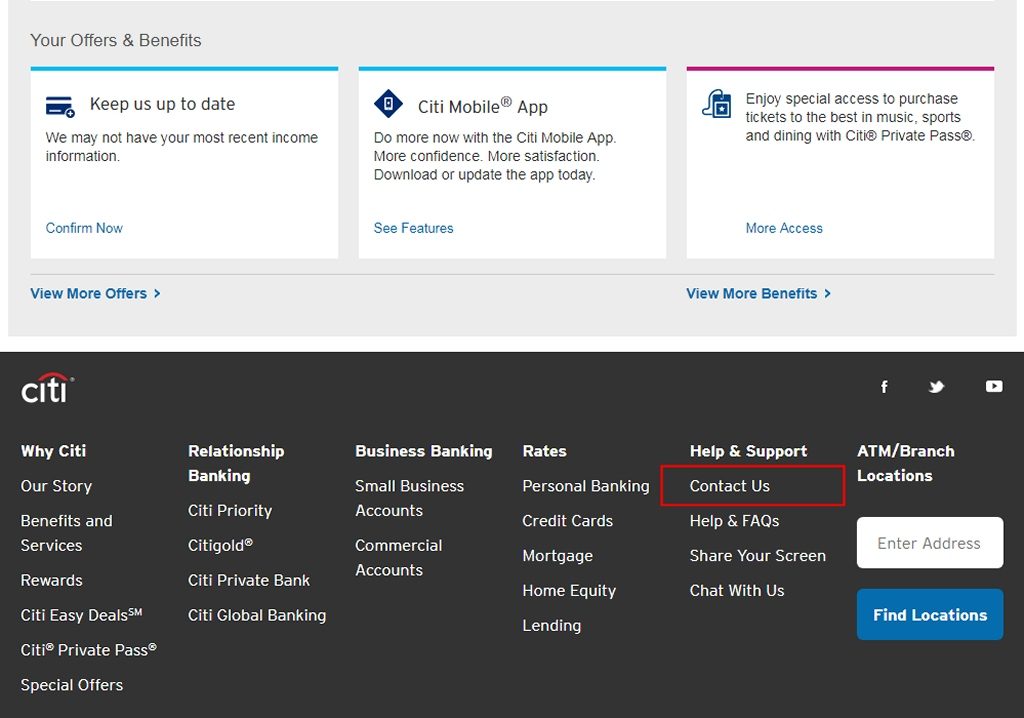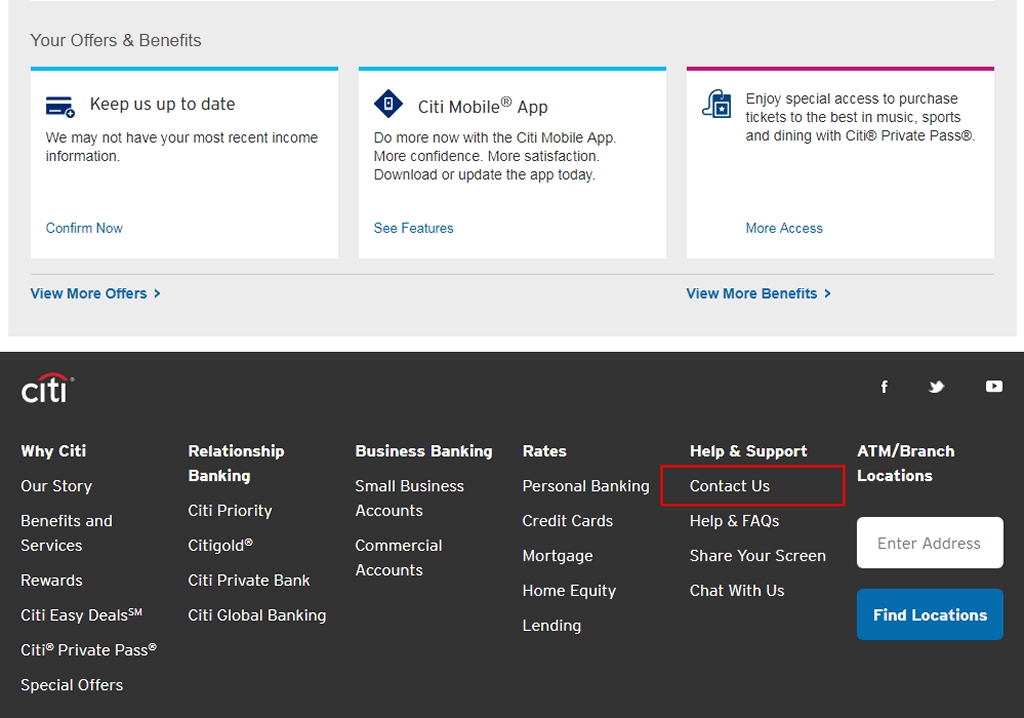 3. On the Contact Us page, scroll down and click the link to the Chat With Citi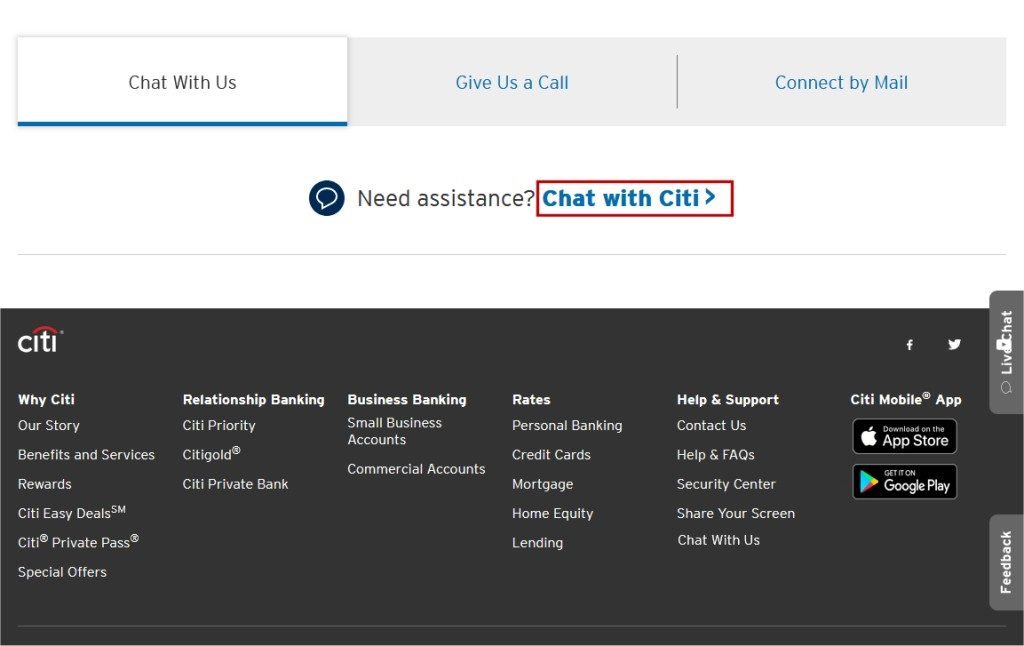 4. A chat box will pop up at the bottom of the screen allowing you to message Citi.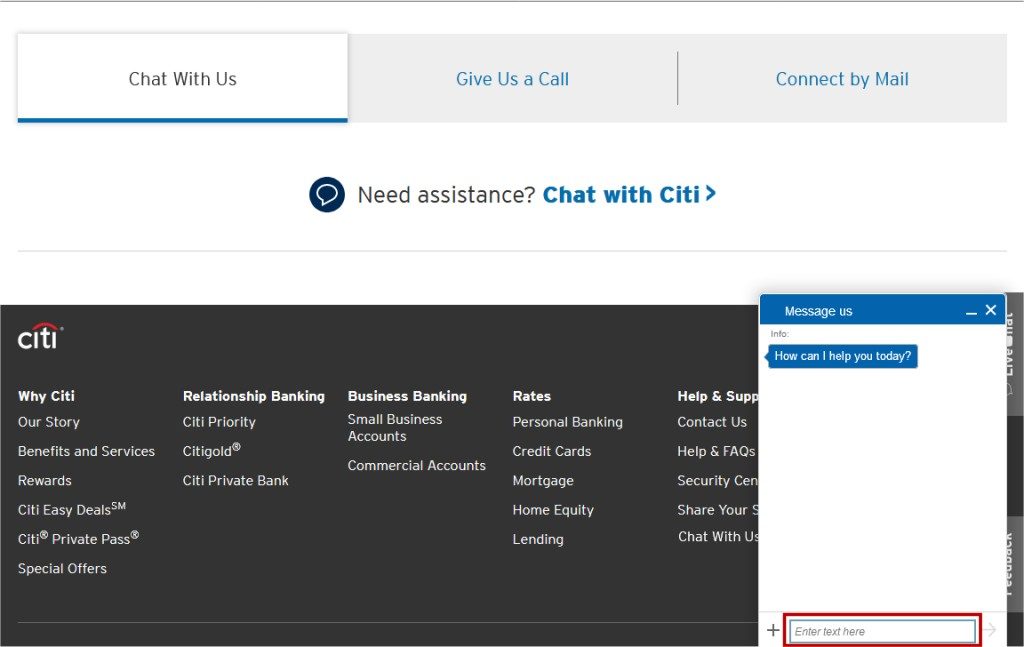 5. Type the below in the text box and click the arrow to send the message.
I would like to close my Citi credit card ending in ####.
Closing Your Citi Credit Card Account By Phone
You can find the telephone number for Citi customer support on the back of your credit card. If you do not have your card available, their general customer service number is available on their contact us page and also listed below:
Citi General Support: 1-800-950-5114
Citi American Airlines AAdvantage: 1-888-766-2484
Citi Business Cards: 1-800-732-6000
Citi CashReturns: 1-800-533-8617
Citi Costco Anywhere Visa: 1-855-378-6467
Citi Diamond Preferred Rewards: 1-800-633-7367
Citi Double Cash: 1-800-473-4583
Citi MasterCard: 1-800-510-2761
Citi Simplicity Cards: 1-800-696-5673
Citi ThankYou Cards: 1-800-842-6596

Once connected, follow the voice prompts and when the automated system asks the reason for your call, state "Cancel Card". The voice attendant will then connect you with a call center representative to assist you.
Cancel Your Citi Credit Card By Mail
You can find the mailing address for Citi by looking at the top of your monthly credit card statement. If you do not have that available, you can find their general mailing address below or on their contact us page. Do not send correspondence to the payment address.
Citibank Customer Service
P.O. Box 6500
Sioux Falls, SD 57117
Sample Citi Card Cancellation Letter
Below is a sample letter you can copy and paste to your Word document. Replace the the text in red, fill it out, sign it, and mail it off to Citi. Be sure to keep a copy of the letter for your records.
Date

Your Name
Address
City, State Zip

Citibank Customer Service
P.O. Box 6500
Sioux Falls, SD 57117

Re: Closing of CITI CREDIT CARD NAME Account

Dear Sir or Madam:

This letter is my official notice that I am terminating my CITI CREDIT CARD NAME credit card effectively immediately. Please close the below account and send a written confirmation that the account has been closed.

Name On Card: _____________________

Account Number: ___________________

Please also notify the credit bureaus that this account has been "closed by request of cardholder".

Sincerely,

Your Name
Phone Number
Closing Your Citi Card and Your ThankYou Rewards Points
If you have a Citi bank credit card such as the Citi Prestige, Citi Preferred, Citi Premier, and other similar cards where you are earning ThankYou rewards points for purchases, according to the terms and conditions, when you close your account you have 60 days to redeem your points or you will lose them.
While you can combine Citi ThankYou points from multiple cards into one ThankYou account, your points still follow the card from which they were earned. That means the points earned with the canceled card will be lost after 60 days even though your other cards and ThankYou account are still active.
You can transfer your Citi ThankYou points to another ThankYou account holder, such as your spouse. However, the points will still expire 90 days after the transfer was made or 60 days after card cancellation, which ever comes first.
To keep your points longer, what you can do is transfer your Citi ThankYou points to an airline or hotel partner. Once your points are in the partner's account, they are under that partner's expiration terms.
As of this writing, these are the airlines and hotels that you can transfer your ThankYou points to:
Citi ThankYou Points Transfer Partners
Asia Miles
Avianca LifeMiles
Etihad Airways
EVA Air
Flying Blue
Garuda Indonesia
JetBlue
JetPrivilege
Malaysia Airlines
Qantas
Qatar Airways
Singapore Airlines
Thai Royal Orchid
Turkish Airlines
Virgin Atlantic
If you are canceling the Citi AAdvantage card, and your points are already in your American Airline's miles account, then you are set here.
Canceling Your Citi Credit Card and Your Credit Score
With the current FICO credit scoring calculations, closing a credit card may affect your credit score. How much of an effect will depend on how long you've had your Citi credit card and its credit limit.
Closing a recently opened credit card or a card with a smaller credit line will have a smaller effect on your credit score due to how credit scores are determined. The length of your credit history makes up 15% of your credit score while the revolving credit utilization ratio is 30%. Since the utilization ratio is double the weight of the account history, your credit score will take a less of a hit if you have plenty of other credit available on your other credit cards, and closing your Citi card doesn't bump your utilization ratio up too high. A good rule of thumb is to keep your total debt-to-credit ratio below 30%.
If you are looking to close your Citi account because of its costly annual fee and you are worry about it lowering your credit score, one thing you can do is convert your card to one that does not have an annual fee.