Are you looking for some great Costco membership deals to become a member without paying the full price?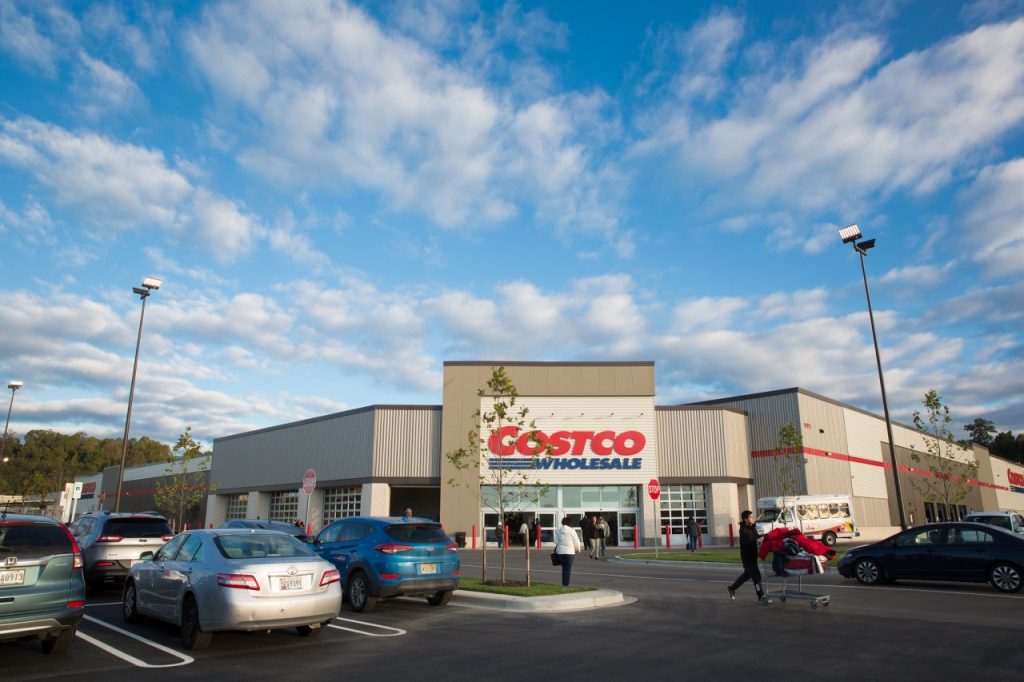 A Costco membership can be worth the expense even without a discount, but saving money is always better. Here are the latest Costco membership promotions available right now.
Quick Summary
Deal: Receive a $20 Costco Shop Card for new Gold Star Members or a $30 Shop Card for new Executive Members when you enter the promo code SPRING23 at checkout
Availability: All U.S. and Puerto Rico Costco locations
Expiration: 4/2/2023
How: Purchase a Costco membership using the above promo code at checkout. Agree to auto-renewal of your membership on a Visa card during sign-up. You will see a $0.01 deduction on membership cost upon entering promo code. Take the Costco Membership Activation Certificate you will receive by email to the membership counter at your local Costco to receive a membership card for you and a second member of your household. You will receive your Shop Card by email 2 weeks after signing up for your Costco membership.
The Costco Membership Deal
The regular price for a Costco Gold Star membership is currently $60 and the Executive membership is $120.
When you purchase a Gold Star membership using the coupon code SPRING23, you will receive a free $20 Costco Shop Card, or a $30 Costco Shop Card if you purchase an Executive membership. This is like getting a Costco Gold Star membership for $40 or the Executive membership for $90 while locking in the current Costco membership price.
You will see a $0.01 deduction on your membership cost indicating acceptance of the promo code.
The Costco Shop Card is a digital gift card that will be sent via email within 2 weeks to the email address provided at signup. It can be used toward a membership or for purchases at any Costco location, excluding Costco gas stations and food courts
To receive the promotion items in this Costco membership deal, you must agree to auto-renewal of your Costco membership on a Visa credit card or a debit card during sign-up. Should the auto-renewal be canceled before the promo items are delivered, the items will not be issued.
Costco Membership Promotion Terms
To be eligible for this offer, you must accept the following terms and conditions:
Valid for new members only or members whose membership expired at least 18 months prior
Not valid for renewal of an existing Costco membership
Limit one per person or household, and one purchased as a gift
To receive promotional items, you must enter the promo code
Your Costco membership will be valid for 1 year, starting on the date membership is activated
Must agree to auto-renewal of Costco membership at the time of sign-up to qualify for the deal
---
Other Costco Membership Promotions
Besides the Costco membership deals listed above, Costco is also running the following promotions if you fall in the following categories:
Costco Membership Options and Pricing
Costco offers several membership options. For most people and the occasional shopper, the Gold Star Membership is adequate.
Here is how the different membership options compare:
Gold Star Membership
Includes free household card
Access to all Costco locations worldwide and online
$60 annual membership fee
Executive Membership
Includes free household card
Access to all Costco locations worldwide and online
Earn an extra 2% reward up to $1,000 on qualified Costco purchases
2% reward is included for Costco Travel purchases
Get additional discounts for Costco Services
$120 annual membership fee
Costco also offers a business version of the Gold Star and Executive memberships. Business cardholders get the same membership perks for the same membership price with the addition of being able to purchase products for resale in their business. Business membership holders also can add additional affiliate cardholders for $60 each.
Costco Membership Benefits
As a Costco member, you get exclusive member-only prices on thousands of products and services available at both their warehouses and online. Costco has more than 800 locations worldwide with almost 600 locations in the U.S. alone.
Besides having a 100% satisfaction guarantee for memberships and everything they sell, here are some other benefits of being a Costco member:
Low Gas Prices
Costco gas stations usually have the lowest gas prices in the surrounding area. Costco gas is even Top Tier Gas certified. Even with the low prices and many people filling up, getting gas is quick and efficient with one-way traffic flow and many available pumps.
The savings from getting gas at Costco can often pay for the membership fee itself.
You can also save 4% more on gas by paying for gas with the Costco Anywhere Visa from Citi.
Affordable Health Services
Many Costco locations have a hearing aid and optical department. Get member pricing on eye exams, glasses, contacts, and hearing aids.
You can even get a free hearing test at the Costco Hearing Aid Center. Members who purchase a hearing aid from Costco also get free follow-up appointments, free hearing aid cleanings, and loss or damage coverage.
A Consumer Reports study found Costco's pharmacies had some of the lowest prices around for generics at a retail pharmacy.
Discount Auto Services
Every month Costco has tire deals in their member coupon book for saving $100 to $150 on a set of four name-brand tires. Tires purchased from Costco get lifetime rotation, balancing, and flat repairs for the life of the tire.
All members get free air checks and nitrogen tire inflation at the warehouses.
Through the Costco Auto Program, Costco makes car shopping easy by offering members prearranged pricing at thousands of dealers nationwide with no negotiation needed.
When it comes time to get your car serviced, Costco members can get 15% off parts and service at participating service centers.
Gift Card Deals
Another way Costco members can save money is by purchasing gift cards for restaurants, movie tickets, retail stores, airlines, amusement parks, and other entertainment options at a discount of up to 30% off the face value.
For example, the Costco price for a four-pack of $15 gift cards to Krispy Kreme is $44.99. That is like getting one gift card or a box of a dozen donuts for free.
Travel Deals
Book exclusive vacation packages, cruises, hotels, flights, car rentals, and more on the Costco website at prices available for members only.
Cheap Eats
Perhaps the family is hungry after shopping at Costco and you don't want to cook. You can feed the entire gang without breaking the bank. Costco's Food Court is famous for selling its hot dog and soda combo for $1.50 since 1984. Besides hot dogs, you can find pizza, churros, chicken bakes, Caesar salads, turkey or beef brisket sandwiches, smoothies, and more at bargain prices.
What else hasn't changed with inflation are Costco's rotisserie chickens. You can get a juicy 3 lb. fully-cooked chicken that is ready to serve for $4.99.
Kirkland Signature Private Label
Shoppers looking for the best prices while also expecting quality can find Costco's Kirkland Signature private label products all over the warehouse. You can find everything from over-the-counter medications, motor oil, batteries, detergents, coffee, and dog food, to vodka under the Kirkland Signature brand.
Costco doesn't always reveal the big name brands that manufacture the products for them but know that you often get the same or better quality of the name brand at a fraction of the cost.
Costco Anywhere Visa Card
This credit card from Citi for Costco members is one of the top rewards cards available right now. You get 4% cash back rewards on gas for the first $7,000 per year and then 1% thereafter. You also get 3% cash back for spending at restaurants and travel, 2% for purchases at Costco and Costco.com, and 1% on all other purchases.
This credit card is also one of the few credit cards that still offer an extended warranty of 24 months on all purchases on top of the manufacturer's warranty.
Is a Costco Membership Worth It?
To determine whether a Costco membership is worth the membership fee, you will have to look at your situation.
Do you live close enough to a Costco to take advantage of the member prices? Is the membership cost within your budget? How many times will you go to Costco in a month? Will you be able to use any of the items you buy in bulk before they expire?
The Gold Star membership is $60 a year or $5 a month before any promotional discounts. If you can save $5 or more a month at Costco, you will cover the cost of your membership.
With the Executive membership, you will have to spend approximately $500 a month or $6,000 a year at Costco to break even with the annual 2% reward. Once your annual spending exceeds $6,000, you will more than cover the $120 membership fee for the Executive card.
Closing $ense
It seems silly to pay to join a special warehouse membership club just to get the privilege to shop at a store.
Yet Costco has racked up over 116 million cardholders according to their company profile. The number of people joining Costco has been increasing year after year. Costco members won't renew their membership if they don't feel they are getting their money's worth so Costco has to be doing something right.
If you don't live near a Costco, it doesn't mean you have to miss out on saving money from joining a warehouse club. Check out the latest membership deals for Sam's Club and BJ's Wholesale Club if they have a location near you.
Do you have a Costco membership? Is joining a warehouse club worth the money? Which warehouse club do you prefer? Costco, Sam's Club, or BJ's?