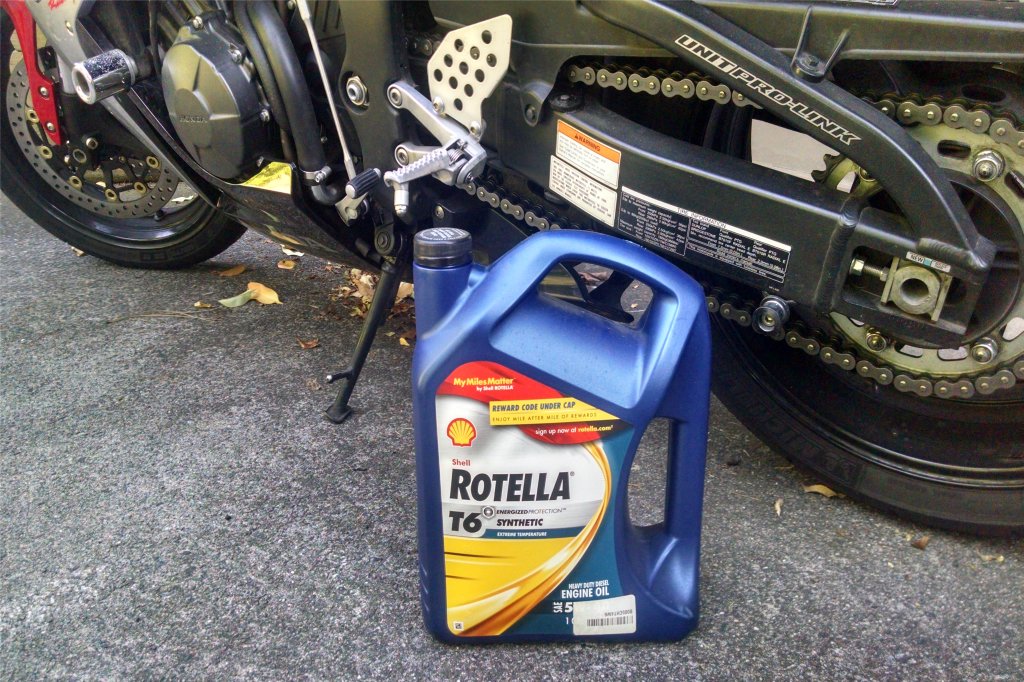 For people who like to save money and change their own oil, purchase Shell Rotella synthetic heavy-duty diesel engine oil and get a rebate of up to $8 per gallon for Shell Rotella T6 and $5 per gallon for Shell Rotella T5. Get back up to $250 in total savings.
This Shell rebate offer is valid for purchases at participating locations made between January 1, 2021 and December 31, 2021.
Qualifying Shell Rotella Products
This Shell Rotella rebate offer is good for the purchase of four (4) of each of the following, up to $250 total:
1 gallon bottle of Shell Rotella T6 and get a rebate for $7
2.5 gallon bottle of Shell Rotella T5 and get a rebate for $12.50

2.5 gallon bottle of Shell Rotella T6 and get a rebate for $20

5 gallon pail of Shell RotellaT6 and get a rebate for $40

5 gallon pail of Shell Rotella Hydraulic Fluid for $10
Shell Rotella T6 is full synthetic engine oil available in 0W-40, 5W-40, and 15W-40.
Shell Rotella T5 is synthetic blend engine oil in 10W-30.
List of Participating Retailers
To qualify for the rebate, you must purchase your Rotella engine oil from the following stores:
Brick and Mortar Locations
| | | |
| --- | --- | --- |
| Atwoods | Family Center Farm & Home | Orscheln Farm & Home |
| Big R | Fleet Farm | Quincy Farm & Home |
| Blain's Farm & Fleet | Home of Economy | Runnings |
| Bomgaars | Jax Inc. | Rural King |
| Buchheit | L&M Fleet Supply | Shipton's Big R |
| CAL Ranch | Murdoch's Supply | Shoppers Supply |
| Campbell Supply | New Holland | Springfield Farm & Home |
| Case | Norby Distributing | Stock + Field |
| Coastal Farm | North 40 Outfitters | Theisen Supply |
| D&B Supply | Olney Rural King | |
How To Submit Your Rebate
To submit your rebate, visit the Shell Rotella Rebate website and click the "I've Made My Purchase and Am Ready to Submit" button.
Then click "Submit Online".
Complete the online request form and upload your receipt as an image or PDF.
It can take up to 8 weeks for the mailing of your rebate. To check the status of your rebate, you can visit www.shellrebatecenter.com/rotella or call 1-866-707-6737.
When choosing between mailing in a rebate or submitting it online, I highly recommend online submission. Recently, I submitted a Shell Rotella rebate offer online on July 2. I received a rebate check dated July 14 that was in my mailbox on July 22.
Terms and Conditions
Limit of one rebate per person, household, or address, up to a maximum rebate of $250.
Purchase must be made between January 1, 2021 and 11:59 PM Central Time on December 31, 2021. Online rebate submission must be made by 11:59 PM CT on January 14, 2022. Mail-in rebate submissions must be postmarked by January 14, 2022 and received by January 31, 2022.
Shell Rotella rebate offer is not available in Rhode Island.
You must submit the original printed receipt for purchases made at retail locations if mailing in the rebate. Purchases made at an online retailer must include the order confirmation. Online submissions require a photo or scan of the receipt or order confirmation.
Closing $ense
I've been using Shell Rotella T6 Synthetic engine oil for almost a decade in my motorcycle and I've been happy with the performance of the engine oil and the price.
Rotella T6 is a popular choice for many motorcyclists since it costs less than motorcycle-specific oils and meets the JASO MA & MA2 specification where the engine oil is used in the engine, gearbox, and clutch. Many car motor oils have friction modifiers that can cause clutch slippage.
Shell usually runs a Rotella rebate promotion for general retailers once a year. They also run rebate offers at farm retailers even more often. When combined with the rebate, Shell Rotella is a bargain for synthetic motor oil if you have a diesel engine or a powersport vehicle.
If you drive a gas vehicle and have a Costco membership, check out their fully synthetic Kirkland Signature motor oil if you are looking to save money. You can pick up a case of two 5-quart jugs at the warehouse for $24.99 or $29.99 online with shipping included. My local warehouse has started stocking 0W-20 that is used in many newer Honda and Toyota vehicles.