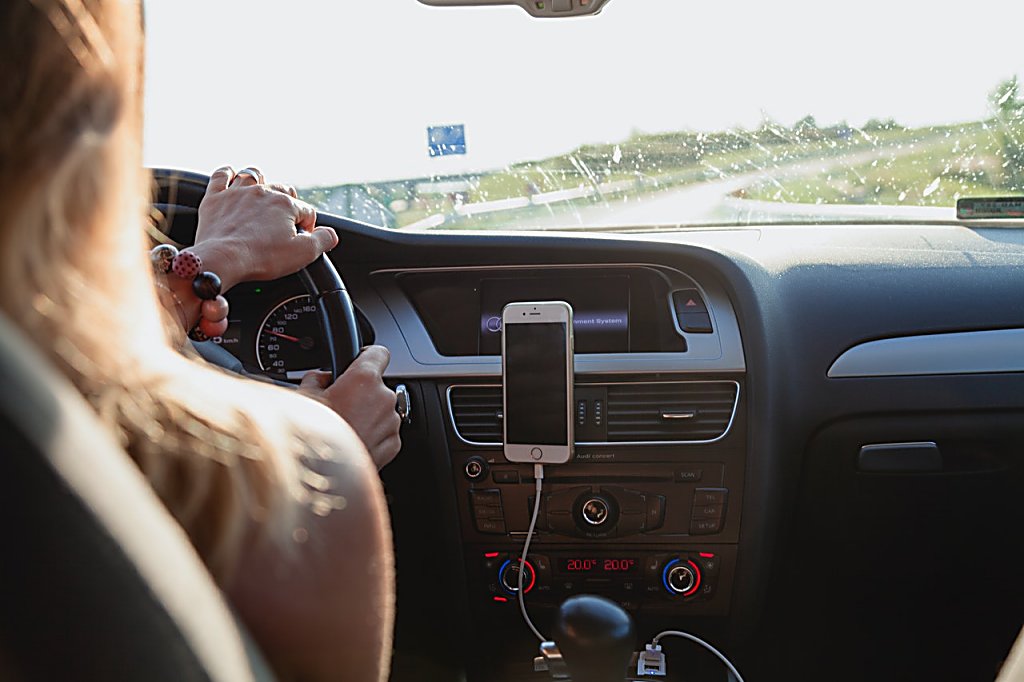 If you are like many people, you've probably noticed your auto insurance rates have been increasing steadily over the years. Luckily there are many ways to lower your insurance bill, one of which is taking a defensive driving course from the comfort of home.
I recently received my car insurance renewal in the mail and not surprisingly, my rates had gone up again. I'm now paying 85% more for car insurance than what I was paying originally in 2014. To put it in another perspective, I'm paying in half a year today almost what I was paying for an entire year six years ago!
In this post, I'm going to explain how I took a 4-hour online defensive driving course to save almost 10% on my insurance rates. What is even better is I'm going to continue getting this discount on my car insurance for the next three years, resulting in hundreds of dollars in total savings. Not a bad ROI if you think about it, especially when I expect insurance rates to continue rising.
What Is A Defensive Driving Course?
A defensive driving course helps motorists improve their driving skills by identifying dangerous situations and making good decisions to avoid getting into an accident.
You may be a safe driver, but you are surrounded by other drivers who may be talking on their phones, texting their friends, watching YouTube, shaving, eating a five-course lunch, or falling asleep behind the wheel. Defensive driving means besides being a safe driver, you are anticipating risky behaviors from other drivers.
These courses reduce costly settlements and payouts for the insurance company by helping motorists lower risks and prevent crashes. To encourage drivers to take the course, insurance companies are willing to offer a discount on their insurance rates.
How Much Does A Defensive Driving Course Cost?
Depending on the company administrating the course, the cost can range from $12.50 to $49.95 for an online course.
In-person classes can cost as much as $100 or more. They are more expensive because you are paying for the instructor and classroom space. Some local driving schools offer two kinds of defensive driving classes – a cheaper one for auto insurance discounts and another for those looking to get points reduced, a ticket dismissed, or reinstatement of suspended licenses.
Which to Choose: Online Courses or Classroom Instruction?
Besides costing less, an online course allows you to take the class at home at your own pace and when it is convenient for you. Many internet course providers allow you to take up to 30 days to finish the course once you register. The downside of going online is there are dozens of online websites that offer courses, but not all courses may be accepted by your insurance provider or your state. If you are not careful, you may end up wasting your time and money on an unapproved course.
The advantage of an in-person course is having a certified instructor available for you to ask questions and receive instant feedback. Some classes may offer lessons that are specific to your state's traffic laws. Classroom courses are less flexible, but generally, only require one afternoon or weekend to complete. In-person classes may include a driving component, which benefits those who like to learn hands-on.
How Do I Get The Defensive Driving Discount?
The first thing you should do before going online or signing up for a local course is to check with your insurance company or agent to see if they offer defensive driving discounts.
Next, see which course providers are on their approved list and if there are any eligibility requirements. You do not want to spend the time and money on a course only to find out you or the course provider does not qualify.
Once you complete the course, you will need to submit proof to your insurance company that you took the course and passed it. Many course providers will provide a certificate of completion for you to give to your insurance agent. Some providers have partnerships with insurance companies and may even send the results to the insurance company automatically.
Who Is Eligible To Get A Discount On Their Car Insurance?
There are different factors you may have to meet to receive a discount for a defensive driving certification. These include:
Insurance company – While many insurers offer discounts for taking a course, not all insurers will do so. Your best bet before paying for and taking a course is to check your insurance company's website or call your insurance agent to find out whether they offer a discount.
Course provider – Not every course provider is accepted by each insurance company or state. For example, New York requires a six hours long course while drivers in other states may be able to get by with a four-hour course. Some states might require a classroom or driving class that is in-person. Again, you should check with your insurer on which courses qualify for a discount before signing up.
Age restrictions – Some states only allow discounts for drivers who are under 25 or over 55 because they are the groups who are most at risk. Other states may require insurance providers to give discounts to anybody who takes a class no matter their age.
Driving record – Some insurance companies won't allow an insurance discount if you've had recent driving violations or at-fault claims. In other instances, you may be ineligible if you are completing a course because of a court order.
How Much Can You Save On Auto Insurance?
The exact percentage you can save will depend on your insurance provider, state, and driving history. Discounts range from 5% to as much as 20% off your premium, with the most common discount being 10%.
Rather than being a single one-time discount, the reduced rate is usually good for up to three years. After three years, you can re-take the course to receive the discount again.
According to The Zebra, the average yearly car insurance premium is $1,548. Saving 10% a year will result in a savings of $464 for the average driver over three years. That's a lot of money!
Read more: Other ways to save money on your car insurance
Insurance Companies That Offer Defensive Driving Discounts?
Check the list below to find out if your insurance company offers defensive driver discounts and their requirements:
Allstate: Allstate offers up to a 10% discount to drivers who are 55 years old or older who take a six-hour defensive driving course and doesn't have any recent driving violations or at-fault accident claims.
Amica: Amica partners with SafetyServe to offer an online defensive driver course. Policyholders in qualifying states who pass the four-hour course will have their discount applied upon completion. Your course completion certificate will be sent directly to Amica.
GEICO: Drivers in 45 states are able to get a rate reduction for completing a course. The five states that don't have discounts are Hawaii, Massachusetts, Michigan, North Carolina, and Vermont. The majority of states offer a 10% discount. Drivers in California and New Jersey receive the lowest amount at 5% and New Mexico drivers can save up to 20%. GEICO has partnerships with the National Safety Council and American Safety Council so your results will be automatically forwarded to them within a couple of days.
Farmers: Senior drivers who are 65 or older, or 55 in certain states who have completed an approved driver's education course can get up to 10% off their insurance rates. Some courses that may be accepted by Farmers are the AARP Smart Driver and AAA Roadwise courses. After completing the course, you will need to send a copy of the course certificate to your agent.
Nationwide: Drivers who are 55 years or older and live in select states can qualify for a discount if they take a state-approved accident prevention course and have had no at-fault accidents in the past 35 months. The amount of the discount varies but usually runs around 5%.
Safeco: Drivers who are 55 or older in most states who take an approved accident prevention course can get a discount on their auto insurance for three years.
State Farm: State Farm offers car insurance discounts for safety courses taken in certain states. Select your state from the menu to see what qualifications are needed to obtain the savings. Age and eligibility requirements vary depending on location. Insurance savings are usually 5% to 10% and approved driver safety courses include online courses offered by the National Safety Council. You will need to present the course certificate to State Farm showing that the course was successfully completed.
How Much Did I Save Taking The Safe Driving Course?
I have car insurance from GEICO. In my state, anyone can take the driving course for a 10% discount on their car insurance.
I was able to get $56 off my 6-month premium for taking a course from the National Safety Council through SafetyServe for $12.50.
Over three years I will save more than $330 on my car insurance, with the actual amount likely being higher as rates continue to increase year over year. Considering that I spent about four hours on the course, that is equivalent to someone earning over $82 an hour at a job.
Upon finishing the course, I had the option to print out the course certificate or download it as a PDF. SafetyServe also automatically forwarded the results to GEICO and my rates were updated to reflect the discount a couple of days afterward without having to do anything else.
Closing $ense
Does taking a defensive driving class make good money sense? Yes, most definitely.
You will save a ton of money on your auto insurance; avoid getting into accidents, which will keep your car in good condition and your rates low; and you will become a better and safer driver.