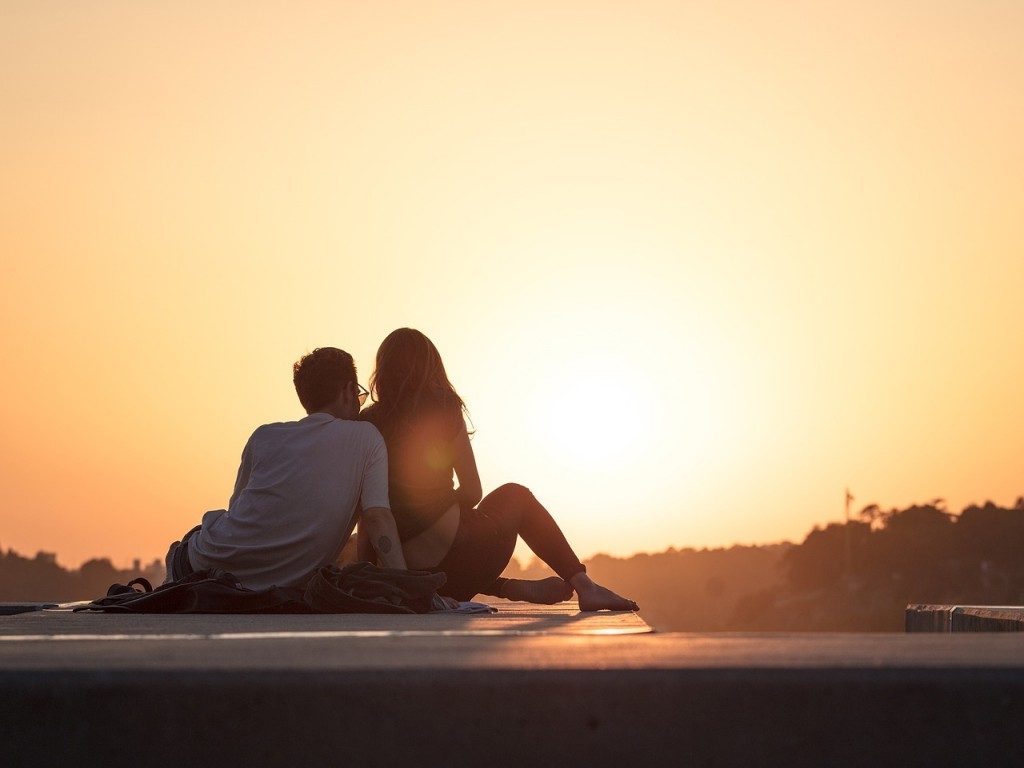 According to Match's annual "Singles in America" 2017 survey of 5,500 singles, unmarried Americans spent about $1,596 on dating a year.
It is no surprise that dating can be expensive. Everything that goes into finding love and companionship, things like coffee dates, bar tabs, meals, dating site memberships, event tickets, new outfits, and haircuts costs money and all that money adds up quick.
Even if you are in a relationship, you aren't exempt from the costs of dating either. A study by the National Marriage Project showed that having date nights resulted in improvements in happiness, communication, commitment, high-quality relationships, and lower divorce rates.
Rather than avoid dating completely because it costs money, you can go on cheap dates that fits within your budget.
Here are some cheap date ideas for having a fun date together without going broke in the process to get you started. To make things unique, you can add your own personal touches.
Cheap Outdoor Date Ideas
The great thing about outdoor dates and activities is many of them are free or extremely low cost. They also allow the two of you to spend more time talking without others around to interrupt. Being in nature allows you to admire and talk about the scenery when you run out of things to talk about.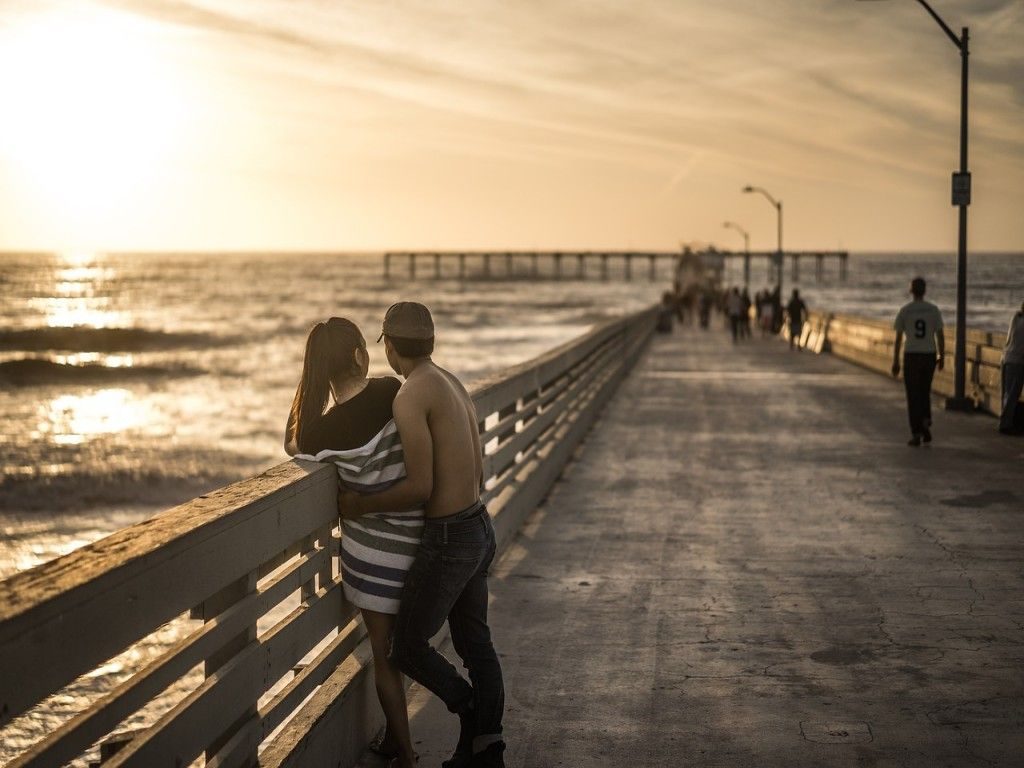 Go hiking
Hiking is easy. You don't have to go out with heavy backpacks, getting up before the sun comes up, and drag yourselves to the top of a 14er. It could be as simple as going for a walk on a trail under the shade of trees and taking in the sights and sounds.
Go to the beach
If you live near the coast, make a trip to the beach and spend the day playing in the sand and the waves. Otherwise, head to the local lake. Watch the sun set over the water.
Go camping
You can get away from civilization by heading away to the wilderness or pitching a tent in your backyard if you prefer something closer. Fall asleep to the fresh night air and the sounds of the forest. No tent? If you have a SUV or a wagon, you can do some car camping by parking out in the woods and folding down the rear seats.
Go paddleboarding
Rent a couple paddle boards and spend the day chasing each other on the lake. Being out on a paddle board is also a great workout. You are standing up, which helps with improving your balance. It is a low impact sport and being out on the water helps relieve stress. You are also strengthening your leg muscles and improving your core muscles at the same time.
Go kayaking or canoeing
Going kayaking or canoeing is a pretty unique date. At most rental places, you can choose between renting a single or a tandem kayak. Paddling will be a bit of a workout, which means after you get out of the water, anything you eat afterwards will taste amazing. Depending on the water, it could be a relaxing date if you go to a calm lake, or an adrenaline-filled one if you find some class 5 rapids.
Go for a run
Running is one of the most frugal outdoor activities that can be done anywhere. All you need is a pair of shoes. There are many benefits of running. Running has been shown to reduce stress, improve cardio, helps reduce or maintain weight, and makes people happier. Having someone to run with helps with motivation.
Go for a bike ride
No matter if you are 20 or 45, once you learn how to ride a bike, you can never forget how to do it. Get outside, find a scenic trail or park, and go for a bike ride together. For a more adventurous date, you can get off-road and go mountain biking. Be sure to bring a helmet just in case. I once took a date mountain biking and she proceeded to run straight into a giant tree after missing a curve. After checking that she was ok, we had a nice laugh about it. Then we continued our way and got lost in the woods after it got dark. So you might want to bring a flashlight too.
Visit a dog park
Do you have a dog? Or maybe your date has one. Take the puppers to the dog park or for a walk. If they are interested, you will at least know they are a dog person. While the dogs are busy sniffing each other's butts, you two can talk. Should you ever run out of things to talk about, you can tell stories about how the dog once stole your coworker's sandwich off his desk while he was in the bathroom washing his hands.
Go geocaching
Geocaching is like a worldwide scavenger hunt. Get outside and explore places where you would have never known about otherwise. You can find geocache locations almost anywhere, from atop mountains to not even needing to leave the city. To go geocaching, you just need a free account at Geocaching.com and a GPS, which your smartphone already has. Once you've found the cache, you can add your names to the ledger and choose to take an item as a memento or leave one behind.
Visit a cemetery
This may sound creepy, but I've done this one before. We have a large historic cemetery in the city where Confederate soldiers, mayors, famous authors, and athletes are buried with sculptures, mausoleums, ornate tombstones, and more to check out. Even better, go around Halloween.
See some waterfalls
Make a list of all the waterfalls in your state and go visit them all. This combines a hike with a cool destination at the end as a reward. When I lived in Tahoe, I made it a goal to visit and take pictures of every waterfall I could in the area.
Pick fresh fruit
Check online to see what fruits and vegetables are in season. This is a fun activity for the spring, summer, and even the fall. You can pick buckets of strawberries, blueberries, blackberries, apples, and peaches fresh from the orchard. There is usually a small admission fee per person plus a few dollars per bucket of fruit you pick. When you get home, you can turn that fresh fruit in a cake, pie, or jam.
Get lost in a maze
Once fall comes, look for a corn maze in your area. Challenge the other person to see who can make it out first. Usually farms will have other family activities for the price of admission. You can go for a hay ride, visit the pumpkin patch to pick out the perfect pumpkin for a jack-o-lantern, and see some goats, pigs, and chickens while there.
Have a picnic
Pack some food and a blanket and head to your local city park. Picnic dates can be done in the spring, summer, and fall and require little planning. Some parks even have grills available for you to cook steaks, hamburgers, or hot dogs.
See an outdoor movie
Every summer, various cities in our area will have free movie nights at sunset at the public parks. You can bring a blanket, a cooler with some food, and spend the night watching a range of films that include recent releases to classics like Ferris Bueller's Day Off.
Do a mud or color run
People must have thought running a 5k or 10k was getting a bit boring, so they've added races with obstacle courses and colorful powders to mix things up. Getting a free congratulatory beer at the finish line probably doesn't hurt either. Teamwork and a sense of accomplishment from finishing a challenging event can help people bond, not to mention all training together leading up the event.
Go tubing down the river
It's hot out. Keep cool in the summer by spending a lazy day floating down the river. Pick up a couple inner tubes or an interconnected water float lounger. Clip them together and attach a net with a case of beer submerged in the water. Make sure there is no waterfall at the end of the river and you are good to go.
Go Go-karting
Got the need for speed? Race each other around the track and see who is faster or a better driver. You can find indoor tracks, outdoor tracks, simple courses that are ovals, to more complex ones with twists and turns. You can usually pay for races one at a time or buy them in bulk for extra savings. Check Groupon for even better deals if this is something you both enjoy doing.
Go for a boat ride
You don't need to own a boat or even to go on a cruise to get out on the water. It doesn't matter whether if you rent a motor boat, rowboat, or even a paddle boat. Grab your swim trunks and flippy floppies and go spend the day out on the lake. Don't like small boats? Take a trip on a ferry at night time and enjoy the sights.
Play a game of mini golf
One of the classic date activities. Trying to sink a golf ball past a spinning windmill, around fountains, or through a tunnel always makes a game of golf more interesting.
Play on the playground
I've done park dates where we watched movie on a tablet and then played on the swings after dark when all the kids went home. Another time we went during the middle of the day and had the entire playground to ourselves, so we climbed on the jungle gyms and talked while on the seesaw.
Visit a car show
There are Cars and Coffee events in almost all 50 states. Wake up early on a weekend, grab a cup of joe, and head over to one and check out all the classic and exotic cars and talk cars with other enthusiasts. Go early and watch all the cars pull in, or stay late and watch them leave.
Hit some golf balls
Go to a driving range and see how far you two can whack some golf balls. If you get lucky the driving range golf ball picker cart will be out there picking up golf balls and you can make a game out of who can hit the cart the most times.
Take a road trip
Remember when you got your first car and driver's license and you would get in your car with friends and drive with no destination in mind? Be spontaneous. Go on a date where you leave the GPS off and drive just to see where you end up. Have lunch or dinner at a random restaurant. Then turn around and drive back.
See the leaves change
The arrival of cooler temperatures also means the arrival of fall colors. Go for a scenic drive out to the country. If there are forest service roads in your state, you can get deep into the woods to see the fall foliage. Pack a lunch, go camping, or bring a camera and take pictures. Check online for when peak fall colors is in your state.
Go to a drive-in movie
Bring some snacks and head to the local drive-in theater. I've done this date and it was a fun way to spend the night. The theater in our city is $9 per person and you get to watch two movies with the price of admission.
Hit up a festival
There are festivals for just about every type of activity during all seasons. There are arts festivals, music festivals, cultural festivals, beer festivals, and everyone's favorite – food festivals. Many of them are free to attend and you can spend the day wandering among the different booths and vendors.
Check out street art
By street art I mean graffiti. Street art has gotten extremely popular in urban areas. Go online and find sites that map out murals in your city and go exploring. It's like having a scavenger hunt in the city. Bring a camera because some of them may be gone in the future.
Become amateur photographers
You don't need an expensive camera to take good photos. Grab a point and shoot camera or even your cell phone and go for a car ride to somewhere new. Take photos of each other, and everything else you see. My photography technique is to take dozens of pictures and the 80/20 rule says a few will come out good enough to frame.
Feed the quackers
Got a pond with some ducks on it? Bring some treats to feed the ducks. Word of advice is to avoid feeding them things like bread, donuts, popcorn, or chips. Because carbs matter. And they aren't really good for ducks either. But more nutritious foods such as rice, oats, corn, peas, and lettuce are perfectly ok. If you go around July, you will usually see the ducklings swimming around too.
Cheap Date Night Activities
Sometimes you want to go out for a date, but don't want to make it an all day kind of thing. These cheap date night ideas are perfect for when you want to go out in the middle of the week, after work on Friday for a few hours, or a quick date during on the weekend.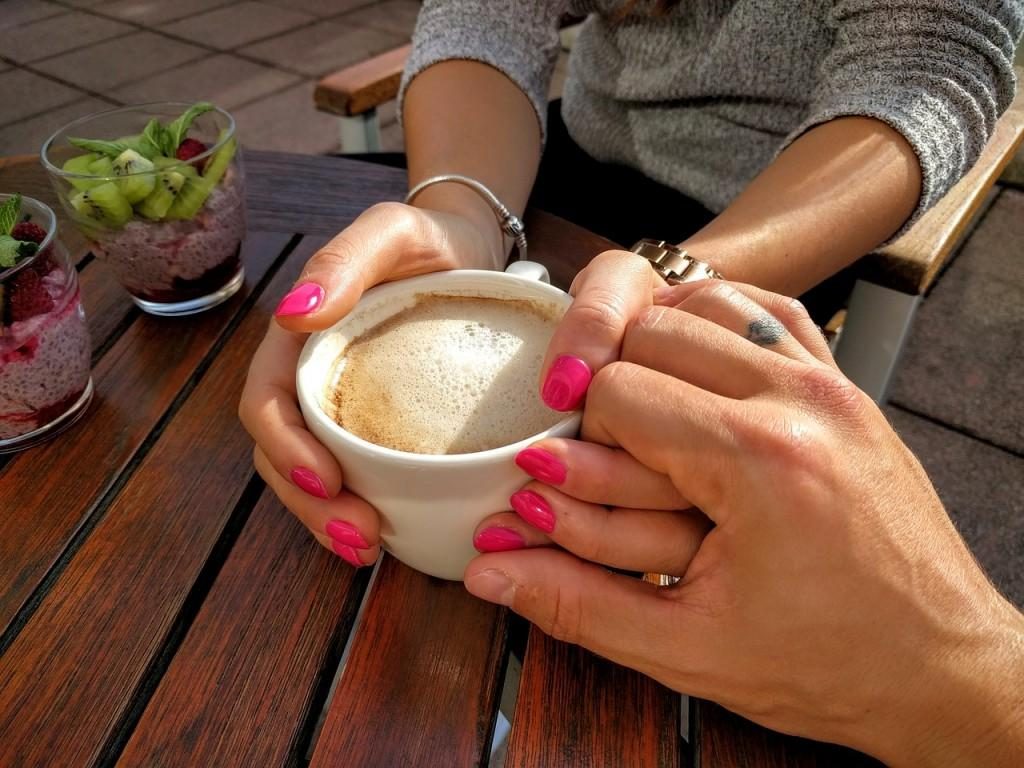 Go to the casino
Bring $5 each and head to the casino to play penny slots. See who can last the longest. Many casinos will also provide patrons free drinks if they are there gambling. When you get hungry, head over to the buffet.
Go ice skating
Ice skating is usually a winter activity, but if you can find an ice skating rink in the summer, you can have fun and also beat the heat. Before going you might want to check to see if they are okay with this activity because you don't want them to get embarrassed or hurt if they fall. Because. Ice. It's slippery stuff.
Go indoor rock climbing
Nothing says trust more than hoping your belay partner catches you if you lose your grip on the rock wall. If you don't know how to belay, rock climbing gyms will usually teach you how. Many gyms also have auto-belayers so you can get in and climb immediately if you don't want to learn how to belay. There may also be a bouldering wall available so you won't need ropes and harnesses.
Go for a walk
The only thing you might want to watch out for is if you decide to go walk along a walking path that isn't a loop on a first date. If you find there is no chemistry with your date, you will have to walk all the way back with them in silence. Don't ask how I know this. I've also done the walk around a park and brought along a carton of ice cream, a couple cups and some spoons.
Do yoga together
Look for free yoga classes in your area. Kaiser Permanente has free yoga weekly that is open to the public in different locations in my city. Yoga can help you improve your balance, strength, and flexibility. All you need is a yoga mat.
Go to an estate sale together
Find a day on the weekend or even weekday to go see what bargains are on sale at an estate sale in your area. You can go to Estatesales.net for upcoming sales with pictures of what is available. You will most likely find lots of household items, framed pictures, kitchen items, tools, and furniture.
Go bowling
There is something about rolling a heavy ball down a lane and the sound it makes when it knocks over a bunch of wooden pins that makes bowling fun for all. Even if you aren't very good, you can laugh at each other each time one of you makes a gutter ball. For the best deal, go on a weekday. Some bowling alleys also do cosmic bowling nights where you bowl under black and disco lights, colored lasers for glow in the dark fun along with music.
Go to the gym
Get in shape by working out together. Having a partner can help with motivation if one of you is the type who thought it was a good idea to sign up for a gym membership as a New Year's resolution and haven't been back since. Challenge each other to see who can do the most push-ups or sit-ups. Don't have a gym membership? Work out at home and go hop in the shower afterwards.
Play pool
Go to your local bar or pool hall and shoot some pool. And drink some beer. You can rent a table at the pool hall by the hour for extremely cheap.
Visit an open house
The goal of an open house is to generate foot traffic for the property. Going to an open house lets you tour houses that may be way out of your budget but they can still give you an idea of what is available at what price. You might even get some design ideas for the future. The realtor might not make a sale from you that day, but that doesn't mean you won't think of them if they make an impression and you are in the market to buy or sell a house in the future.
Learn DIY home projects
Home Depot has weekly workshops teaching people all sorts of home improvement projects. You can learn how to install a toilet, put down vinyl plank or tile flooring, paint, install light fixtures, tile a backsplash, replace doorknobs, put in ceiling fans to help reduce summer power usage, and more. Not only will you get the satisfaction of doing something yourself and also improving your home, you are saving money from hiring contractors.
Volunteer
Volunteer opportunities are endless. Not only do you get to spend time with your date doing something together, you are also helping others. There is something available for everyone. You can volunteer at animal shelters, national parks, Habitat for Humanity, food pantries, Meals on Wheels, at public libraries, museums, and more. You can take a shelter dog for a walk for a couple hours and everyone including the dog will be happy afterwards.
Visit the farmers' market
During the spring, summer, and fall months you may be able to find pop-up farmers' markets at local city parks where you can shop for goods from local farms, bakeries, and artisans. Pick up fresh fruits and vegetables you can use to make dinner afterwards. If you are looking for bargains on produce, I've found Asian farmers' markets in my area offers lots of great deals.
Find a nice view
Hang out together on top of a roof and watch the sun rise or set, or check out the city lights at night. It could be the roof of your own house or apartment, a rooftop bar, or even a parking garage.
Get ice cream
Everyone loves ice cream. Don't date anyone who says otherwise. Ice cream is perfect for a hot summer day. Get two cones or a couple sundaes and wander around the park or mall while enjoying the frozen treat as dessert after dinner or after a day of activities. Or pick up ice cream, whip cream, chocolate syrup, toppings, and make your own at home.
Head back to college
Check your local college's events calendar to see what free or low cost activities are open to the public. A quick look at the local college in my area shows free talks, exhibits, tours, a guided meditation by the Buddhist Club, and film screenings hosted by the Film Studies department.
Wander around IKEA
Recreate the memorable scene in 500 Days of Summer starring Joseph-Gordon Levitt and Zooey Deschanel. After you are done playing house running around all the different showrooms at IKEA and making all the other shoppers feel awkward, you two can head over to the restaurant inside the store for some Swedish meatballs, salmon, sides, and dessert for an affordable price. If you do ended up picking up some furniture at IKEA, you can extend the date by assembling the items together when you get home.
Go to Costco
Yes, going on dates to Costco is a thing. After you've wandered around the aisles wondering why anyone would need a one gallon jar of mayonnaise and resisted the temptation to buy a 8-foot tall teddy bear, there are all the free samples you can try out. If the samples don't fill you up, you can head over to the food court for $1.50 hot dogs with a fountain drink included, or a whole 18" pizza for $10. If the date happens to go well, Costco also sells Costco-sized boxes of condoms.
Visit the gun range
Go to the shooting range and put in some time shooting rounds at targets or targets of zombies. Many gun ranges have package deals where they will provide everything you need – gun rental, a target, hearing protection, and a box of ammo. You can often find special deals on Groupon to save a few additional dollars.
Go see Christmas lights
During the holiday season, grab a Thermos of hot cocoa, hop in the car and go see the Christmas holiday decorations people put up. The bigger the better. There are always certain houses that will have their entire house and yard covered in lights and ornaments every year. Find that house. Park at the curb out front. Drink hot cocoa and make out until the homeowner comes out and tells you two to get a room.
Hit up a food truck
Rather than go find restaurants to eat at, food trucks come to you. During spring and summer months, you will likely find food trucks offering all types of delicious food, from tacos, BBQ, ice cream, cookies, gyros, to hot dogs, and more. You can often find them parked at city parks and town greens. You might even find live music and entertainment while there.
Paint and drink
Spend a night together at an art studio combining a painting class with drinking wine or your favorite beverage. No artistic ability needed and there's alcohol to calm any nerves. Everyone will be painting the same picture with the instructor showing you how to paint and giving advice. Best thing is you won't have to worry about cleaning up afterwards, minus any paint you get on yourself or your date.
Take a brewery tour
Swing by your favorite brewery and take a tour to see how the beer is made. Not only will you learn something about how beer is made, many breweries will even give you a souvenir glass and free samples of their beer fresh from the tap for the cost of admission.
Tour An Amazon Warehouse
Want to see how Amazon manages to get millions of packages a day delivered to people in two days or less? Maybe you just like watching robots zipping around and boxes traveling on conveyor belts. Amazon offers free tours of their fulfillment centers if you live near one of their 23 locations.
Cheap At Home Date Ideas
Sometimes rather than going out on the town, you would rather spend a low key night at home and relax. Here are some fun date activities you can do without stepping foot outside the door.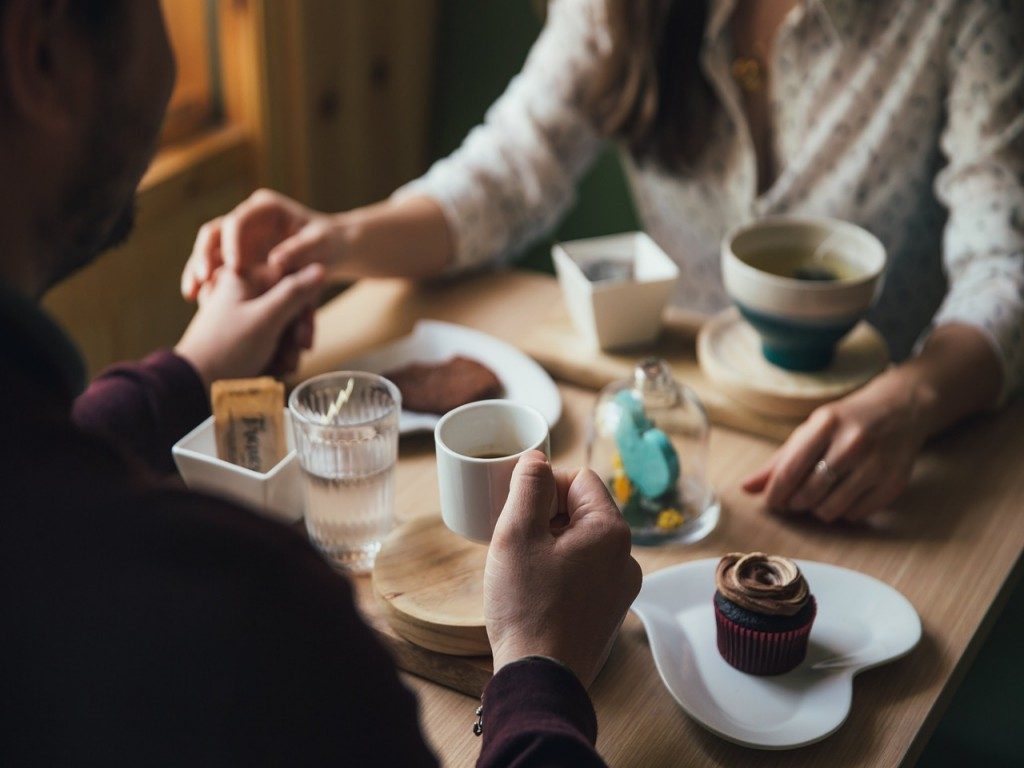 Create your own pizza
If you don't want to make your own pizza dough, you can pick up pre-made dough at the grocery store while picking up the rest of your ingredients. Prep the toppings with your date and throw them all onto the pizza and into the oven. Remember to pick up extra cheese because cheese makes everything taste better.
Do a jigsaw puzzle
Pick up a 1000 piece jigsaw puzzle and spend the night with your date putting it together with snacks and drinks.
Play board games
Pick up a classic board game for a rainy day or night in together. There are games that never go out of style. Consider playing Scrabble, Monopoly, Risk, Clue, Life, Settlers of Catan, or Trivial Pursuit together. For a closer experience, there is always Twister.
Learn how to cook together
Go online and pick out a new recipe. Then head to the store together and pick up the ingredients. Come back, prepare dinner together and try out the new creation. This beats going out to an expensive dinner and doing something together will bring you two closer together.
Build a blanket fort
Blanket forts were fun as a kid. They are still fun as an adult. Build a fort, add in some pillows, and spend the night talking and making out.
Be your own bartender
Rather than go to the bar to drink, stock up on alcohol at home and practice mixing your own drinks to try together. Find directions online on how to make popular bar drinks at home. Save money and never worry again about how to get home after a night out or accidentally throwing up in your date's car.
Have a barbeque
Fire up the backyard grill and spend an evening eating freshly cooked BBQ food at home. Throw some corn on the cob, kebabs, steaks, briskets, ribs, hamburgers, sausages, or pork on the grill. There is less cleanup in the kitchen and you can enjoy the outdoors while the food is cooking.
Closing $ense
Dating doesn't always have to be expensive. The whole point of going on dates is to get to know and spend time with someone. You can go on cheap dates and still have fun. Many of the above frugal date ideas cost little or nothing to do.
Having a cheap date where you aren't spending a bunch of money doesn't mean the date isn't going to be exciting or memorable. These inexpensive date ideas gives you an activity for entertainment while also providing an opening to talk and get to know each other.
Be spontaneous. You can't be bored when you are doing something new. Do something that you do not normally do. Step out of your comfort zone. When you are enjoying yourself, other people will see that and feed off your energy and that is attractive.
Do you have any cheap dating ideas? What was the most memorable date that you've done that doesn't cost much money?