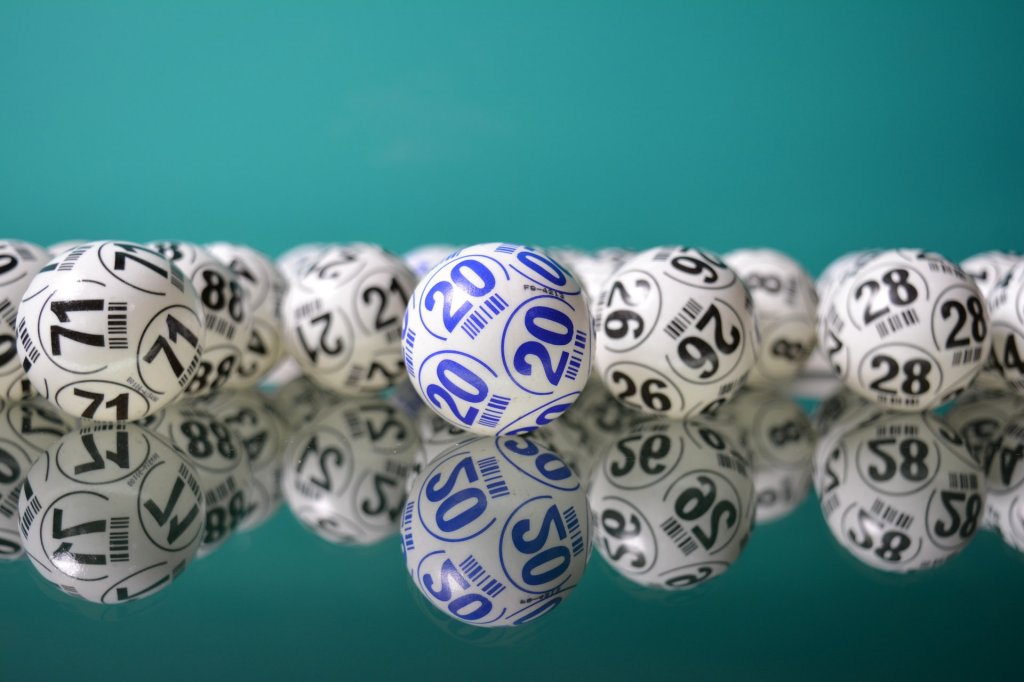 We rarely think about needing to claim lottery winnings anonymously when the odds of hitting the Powerball or Mega Million jackpot are almost one in 300 million. Lottery winners who hit it big should consider remaining anonymous to avoid the many privacy and safety issues that come with the territory.
Luckily, more and more states are passing legislation allowing lottery winners to remain a secret. Here is how lottery prize winners can protect themselves and maintain their privacy.
Why Should Lottery Winners Remain Anonymous
When someone suddenly comes into a lot of money from a major lottery win, everyone comes crawling out of the woodwork.
Reporters from all over the country will try to one-up over each other to get the scoop for their respective news stations. They will camp out in front of your house waiting for you to get the mail or go annoy your friends and family. You will be asked all sorts of personal questions such as where you grew up, what you plan to do with the money, what you did for work, and if you plan to continue working.
Reporters and journalists are mostly harmless. They are just doing their job before they run off to cover the next major news story. It's the people who read and watch the news that you need to watch out for.
Next, come the people looking to benefit from your good fortune. Old friends from grade school and distant relatives from the side of the family no one talks about will suddenly pop back into your life. Complete strangers who are having a hard time will beg for handouts. Charities and organizations will ask for donations. Business people will bug you to invest in their next big idea.
Then you have people who will scam and steal from you. The famous "Lottery Lawyer" who claims to help lottery winners navigate winning a big jackpot is facing federal charges for defrauding his clients, leading to $107 million in losses. In Georgia, a lottery winner was killed in a home invasion by gang members after his $434k Fantasy 5 winnings.
You may also become a target for frivolous lawsuits because people know you have money.
States That Allow Winners to Claim a Lottery Jackpot Anonymously
The easiest way to keep your identity private is to live in a state that permits keeping your personal details a secret. Here is the current list of states that allow lottery winners to stay anonymous.
| | |
| --- | --- |
| STATE | NOTES |
| Arizona | A.R.S §5-573(D) states that winners of $100,000 or more may elect for permanent confidentiality |
| Delaware | The Delaware Lottery states on their FAQ that "Delaware State law allows all Delaware Lottery winners to remain anonymous" |
| Georgia | §50-27-25(d) of the Georgia Lottery for Education Act signed by Governor Nathan Deal in May 2018 states "the corporation shall keep all information regarding the winner of awards of $250,000.00 or greater confidential upon the prize winner making a written request that his or her information be kept confidential" |
| Kansas | The Kansas Lottery FAQ states that "The Kansas Lottery is one of only a handful of lotteries that is not required to release the name and city of residence of a winner to anyone who asks. Therefore, you may ask to have your identity kept a secret, and the Kansas Lottery is happy to honor that request" |
| Maryland | According to the FAQ, Maryland will not release any name or photo of drawing or scratch-off ticket winners without their written consent |
| Michigan | Under current state law, winners of prizes over $10,000 for in-state lottery games can keep their personal information private. However, winners of a multi-state jackpot can remain anonymous in Michigan by claiming as a lottery club |
| Minnesota | Starting September 1, 2021, names of Minnesota lottery winners of cash prizes greater than $10,000 is private data |
| Mississippi | Under Senate Bill 2001, Section 22(f), passed as the Alyce G. Clarke Mississippi Lottery Law, the Mississippi Lottery Corporation will not disclose the identity of the person holding a winning lottery ticket without their written permission |
| Missouri | Starting August 28, 2021, releasing the names and other identifying information by Missouri lottery officials without consent is a misdemeanor |
| Montana | Signed into law March 31, 2021, Montana lottery winners' names are no longer public information |
| New Jersey | Signed in January 2020, bill S2267 allows NJ winners to remain anonymous indefinitely |
| North Dakota | On the winner's page, the North Dakota Lottery states "winners have the option to release their information or to remain anonymous" |
| South Carolina | The largest single-ticket winner with a jackpot of $1.537 billion was a South Carolina woman who claimed the prize anonymously. South Carolina's lottery chief told "Good Morning America" that "our board has a policy to protect the winner because of all the risks associated with having that much money" |
| Texas | Passed October 2017, §401.324 allows winners of $1 million or more to remain anonymous |
| Virginia | Effective July 2019, SB1060 states the Virginia Lottery is prohibited from disclosing winners of prizes that exceed $10 million unless the winner consents to disclosure |
| West Virginia | Effective January 2019, any person winning a prize of $1 million or greater may choose to remain anonymous in West Virginia |
| Wyoming | The FAQ states that the Wyoming Lottery "will honor requests for anonymity from winners" |
Keep in mind the state where you buy your lottery ticket is what determines whether you can claim your prize anonymously, not your state of residency. This means if you are a resident of Alabama and live near the state line, you could hop across the border to Georgia to buy your lottery tickets if you want to remain anonymous.
States That Allow Lottery Winners to Create a Trust or LLC to Stay Anonymous
The states below allow lottery winners to create a trust or company to claim the prize money on their behalf. This allows prize winners to shield their personal information from being disclosed.
| | |
| --- | --- |
| STATE | NOTES |
| Colorado | Lottery spokeswoman Brooke Christopher stated to the Denver Post that Colorado winners can stay somewhat anonymous by setting up a trust fund or limited liability company. "We never give financial counsel, but if a winner wanted to set up an LLC or trust fund, they have the option to do that," she said. "The name of the trust fund would be public record." |
| Connecticut | While the CT lottery website says winners cannot remain anonymous, past winners have claimed their winnings using a trust, including one $2M winner. According to the New Haven Register, in such instances, the lottery will promote the winner using that legal entity's name |
| Florida | Florida winners can stay anonymous by claiming the jackpot prize in the name of a trust. The name of the trustee or its attorney will be published. This was what happened when a $286M Powerball ticket was sold in Jacksonville on June 5, 2021 |
| Louisiana | Even though the Louisiana Lottery states prize payment records are open records, a winning $190M Powerball ticket was claimed by a Lafayette tax attorney representing a family partnership |
| Massachusetts | Massachusetts lottery winnings are public record, but according to MassLive, "if a winner forms a legal trust prior to claiming the prize, the Lottery will publicize the name of that trust, not the names of any individuals involved in it" |
| Ohio | Ohio Revised Code 3770.07(A)(1) states that lottery prizes can be claimed by the holder of the ticket, an executor or administrator of the estate, or the trustee of a trust. The name of the claimant is public record. There has been a variety of wacky names of trusts used to claim Ohio prizes |
| Pennsylvania | The Pennsylvania Lottery website state that Pennsylvania lottery winners cannot stay anonymous. However, the group of five winners of a $516M Mega Million jackpot in Levittown, PA in May 2021 formed the Peace of Mind Trust and stayed anonymous in the process |
| New Hampshire | Multiple Powerball and Mega Millions winners in New Hampshire have created trusts to claim their winning jackpot. The most publicized winner may be the $560M Powerball winner who sued to keep her privacy after signing the winning ticket under her own name before creating the trust |
| New York | Governor Cuomo vetoed a bill that would have allowed winners to collect their winnings anonymously but stated that "if a person wishes to remain anonymous, the law already allowed such a scenario. For the past 40 years, individuals wishing to keep their name and information out of the public view have created LLCs to collect their winnings for them" |
| Tennessee | The TN lottery website states that the Tennessee Education Lottery releases the name, home state, and hometown of winners if a request is received. However, one 198M Powerball winner in Tennessee claimed their winnings anonymously in 2019 by creating a trust aptly named the Freedom Trust |
| Vermont | The FAQ on the Vermont Lottery website states that the name, town, and prize amount on your claim form is public information. If you claim your prize in a trust, the name of the trust is placed on the claim form and the name of the trust is public information |
Winners interested in setting up a limited liability company or a trust should consult a reputable attorney and financial professionals first. Every state has its own rules of what is acceptable.
In 2018, a New Hampshire woman won the $560 million Powerball jackpot. The first thing she did was sign the back of her ticket as instructed by the state Lottery Commission's website. After consulting with an attorney, she learned that she could have claimed the money through a trust to keep her identity private.
But since the front and back of winning lottery tickets are considered public documents by the Lottery Commission, her identity would have been revealed by her signature. She sued to keep her name private. Luckily, the judge ruled in her favor and allowed her to reveal only her hometown.
Other Ways Lottery Winners Can Maintain Their Privacy

When you live in a state such as California that does not allow winners to stay anonymous, there are a few ways you can protect your privacy to a degree.
A couple of past lottery winners in Jamaica showed up to the press conference wearing an emoji mask and the mask from the movie Scream. Another winner held the giant check in front of their face. This method could be feasible if you have a common name.
You should consider closing your social media accounts or making them private. Reporters have dug through Facebook, Instagram, and Twitter looking for photos and past comments for their stories. More than one scandal has erupted from past content posted on social media. Expect winning the lottery to make people curious about your past.
Change your cell phone and landline numbers to avoid the avalanche of phone calls.
Google your name and phone number to see what information is available online. I've found those items will likely lead to background search companies listing your current and past addresses and possible relatives to try to sell background reports. Look for a link to delist your profile from these online databases.
Rather than trying to avoid the press entirely, doing a press conference and answering some basic questions may provide reporters with enough info for their story that they may move on to the next newsworthy event.
Finally, consider leaving town for a bit until the hubbub dies down once your name goes public. Take that lottery money and see the world. You can definitely afford it now.
Closing $ense
Winning the lottery may be the dream of a lifetime, but it could quickly turn into a nightmare. For this reason, many winners opt-out of letting hundreds of millions of people know about their good fortune.
The biggest single jackpot winner in U.S. history was a South Carolina woman who won 1.5 billion in the October 23, 2018 Mega Millions drawing. In a statement by her lawyer Jason Kurland, she chose to keep her identity a secret because she wanted to "live a life of relative normalcy, free of fear". Ironically, she was one of the people swindled by the "Lottery Lawyer".
Everyone knows the story of the late Jack Whittaker, a successful businessman who won the biggest Powerball jackpot at the time at $314 million in 2002. The high-profile lottery winner started a charitable foundation for needy families and said he wanted to help people. Instead, what happened was people lurked around places he frequented, called his home, and rang his doorbell asking for money. He had to hire private security for his family. He had his car broken into multiple times and hundreds of thousands of dollars stolen. One of his business partners was robbed at gunpoint.
You wouldn't walk into a bar and announce you have a briefcase full of money unless you want to attract the wrong type of attention. Letting the entire world know you won the lottery is just about the same thing.
What would you do if you won the lottery? Would you keep it quiet? How would you avoid unwanted publicity? Are there any states that allow anonymity not mentioned in this article?