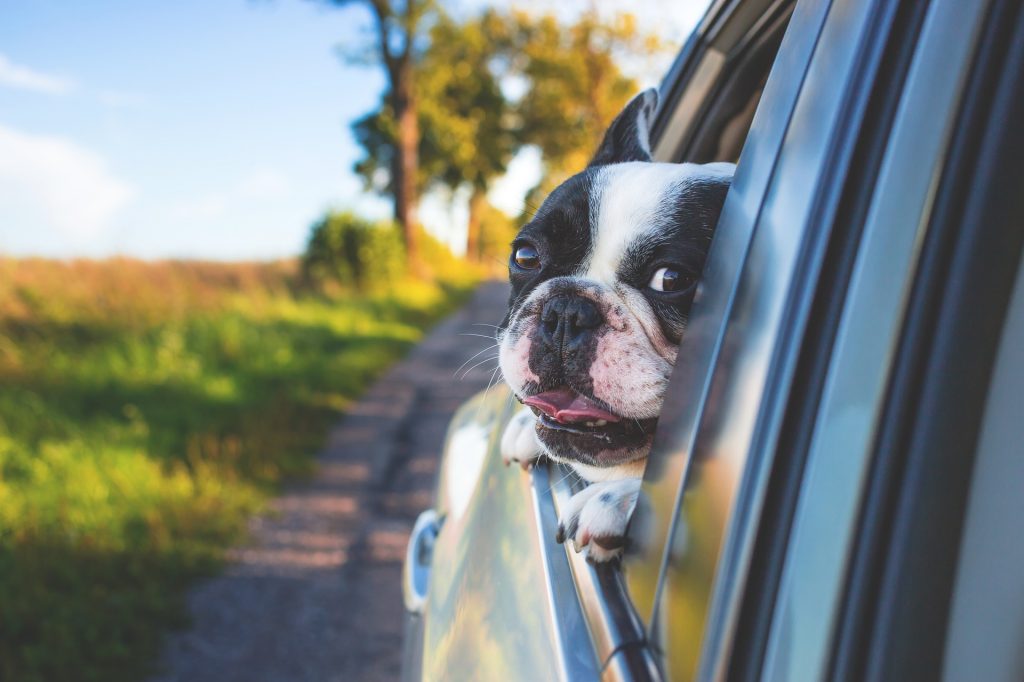 For many people, buying a car is the second most expensive purchase in one's life behind a house. With the average new vehicle transaction costing $34,077 in 2016 according to Edmunds, you may be wondering if you should choose a new or used car for your next purchase. I had this same dilemma when I was car shopping at the end of last year. Both choices have their own advantages. To help you decide which one to choose, below are some reasons for going with each option.
Advantages Of Buying A New Car
Known History
This is probably the biggest benefit of a brand new car. You know exactly how it was treated being the original owner. It hasn't been in any accidents. You know the engine was broken-in correctly and all maintenance was completed on time. It is clean with no wet dog or cigarette smoke smells, mysterious stains on the carpet, or dents and scratches on the body. You don't have to worry that it was abused by the previous owner's teens doing burnouts out of the school's parking lot every Friday.
A Perfect Fit
By going into a dealer to buy a new vehicle, you likely got to find one with the exact options that you want with your preferred interior and exterior colors. No need to settle for the ugly mud brown car with the hideous red interior. If there isn't one on the lot that you like, you can have had the dealer search for one that is available in the next city or even the surrounding states. You might even be able to place an order and put down a deposit to have the manufacturer build one exactly how you want straight from the factory.
Safety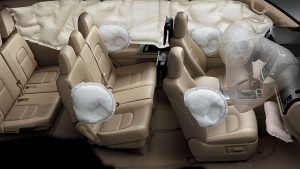 You can't really put a price on safety. You may be the safest driver in the world, but each time you get in your car you have to share the road with hundreds of other drivers who are distracted by their phones, had not gotten enough sleep the night before, or are even driving while under the influence. As vehicle safety regulations evolve, automakers have to design and include new safety features that may have been only available in higher-end cars in the past but are now standard in all new vehicles. All new cars now have tire pressure monitoring systems and stability control, and by 2018 the NHTSA will require backup cameras in all new vehicles. Newer vehicles now come with optional technologies such as blind-spot monitoring systems, adaptive cruise control, brake assist, pedestrian/pre-collision avoidance systems, automatic high beams, and lane departure alerts, all of which will be available in more cars as standard features in the future as costs go down.
Warranty
Sure, you can buy an extended warranty or buy a certified pre-owned used car, but with a new car you get a manufacturer's warranty that is honored anywhere in the country. Kia and Hyundai's powertrain warranty, which is considered to be the best in the industry at 10 year/100,000 miles, is only available for the original owner. An extended warranty can cost up to $1,200, or you can buy a new car and have the automaker's warranty already included in the price.
Latest Tech Features
If you are the type who likes high tech gizmos and conveniences, it's hard to say no to a new car. Today's cars can now parallel park themselves; offer wireless charging and be a rolling wifi hotspot; unlock itself as you walk up to the driver's door; open and close the trunk without needing to use your hands if you are carrying something; and have Apple Carplay and Android Auto that fully integrate your phone with your navigation, entertainment, and communication systems. In the not too distant future, cars will even drive themselves while you nap or work during your morning commute.
Better Fuel Economy
Thanks to government CAFE regulations, improvements in engine design, and technologies like cylinder deactivation, newer cars get better gas mileage than similar models in the past while offering more power. Comparing my previous car with the exact same model currently available, power has increased by 95 horsepower while gas mileage is now 2 miles per gallon better in the city and 5 on the highway. Electric vehicles will also get increasing mileage in future generations as battery technology improve.
Lower Finance Rates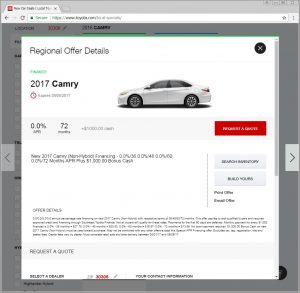 Interest rates are lower for new cars since a newer car that is repossessed will still have a higher resale value. This increases the chances of the lender recovering more of their funds when the car is resold at auction. Many manufacturers' finance companies also will offer low interest rates, sometimes even 0% for up to 72 months to entice shoppers to purchase a new vehicle.
Included Maintenance
Certain manufacturers now offer complimentary regularly scheduled maintenance with new vehicles. All new Toyotas come with 2 years or 25,000 miles of scheduled service; Cadillac's Premium Care Maintenance program has all oil changes and tire rotations included for the first 3 years and 36,000 miles; BMW's Ultimate Care maintenance program also covers the first 3 years or 36,000 miles of ownership.
Easier Shopping
All new cars are assumed to be in perfect condition. There is no need to take it to a mechanic for an inspection or taking it for a long, thorough test drive to make sure everything from the transmission to the A/C works as it should. Instead of going to multiple used car dealerships to look at a car, you can go to just one. When I bought my current car, I went to the dealer closer to my home rather than drive farther to the dealer where the car was located, and they traded the dealer for it. As an additional benefit, the other dealer had added tinted windows as a dealer-installed option, which I didn't have to pay for. Another benefit of buying new is that it is easier to get an idea of what others are paying for that particular model by browsing online car forums and discussion boards. This gives you a target to aim for in price negotiations.
Advantages Of Buying A Used Car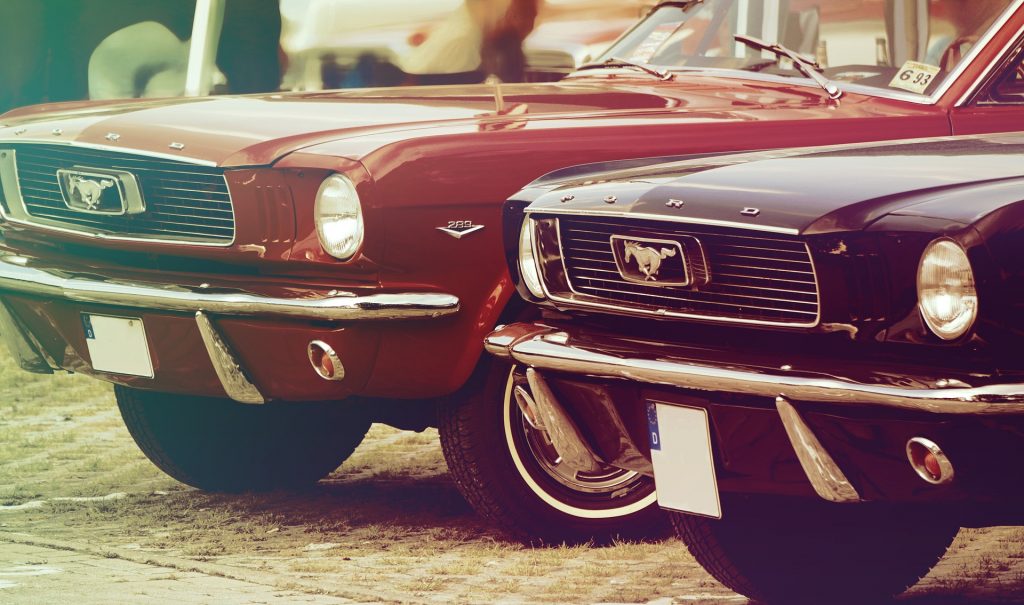 Price
Of course a used car is going to be less expensive. This is the whole point of buying a used car – so you can get a cheaper deal and let someone else take the initial depreciation on the car's value.
More For Your Money
Buying used may appeal to people who want a luxury car but don't want to pay luxury prices. Almost everyone knows that a car's value takes the biggest hit in the first year. With each subsequent year, depreciation slows until it eventually bottoms out. This is why you sometimes hear stories of people buying a used car, driving it for a year or two and being able to resell it for a small loss or even at a gain. A brand new 7 series BMW that cost over $80,000 new is worth about $22,000 after only 5 years. This is bad for the initial purchaser, but good for you if you want a nicer model of a particular car.
Insurance Rates
With an older car, insurance rates tend to be less expensive since the cost to replace or repair it if it is stolen or damaged is lower. If you are able to pay for a used car in cash because it was cheaper, you can even forgo buying comprehensive and collision coverage and self-insure by saving that money in a savings account in case your car is in an accident.
Fewer Worries
I don't know about you, but whenever I buy something new, I am more concerned about every scratch or ding because it was in perfect condition initially. I park way out at the back of the parking lot so I don't have to worry about people opening their doors into the side of my car or runaway shopping carts left all over the parking lot. With a used car, chances are the previous owner took that initial dent or door ding for you. You also might not worry as much about your car getting stolen or broken into when there is a shiny new expensive car that is parked in the next spot to attract the unwanted attention.
Lower Property Taxes
If you are in a state that has an ad valorem tax for vehicles, you will notice as a car gets older, the taxed amount for the renewal decreases. When my car was new, the property taxes were over $400 the first year and dropped to less than $100 twelve years later.
No Car Dealers
Many people hate dealing with car salespeople for a reason. When you step foot into a dealership, it's not unheard of for a car purchase to end up taking hours. Each time you make an offer, the salesperson will take it to their manager for approval and when you finally come to a deal, they send you to the finance department, where they try to sell you even more things like extended warranties, undercoatings, paint and fabric protection treatments. When shopping for a used vehicle, you can choose to purchase from private sellers by looking on Craigslist, Autotrader, or even eBay and skip the car lots entirely. In some states, you might not have to pay sales tax on private car sales. Buying from a person will definitely let you avoid the other dealer fees though.
Newer Is Not Always Better
Sometimes automakers will remove features to reduce prices. You've also probably heard people recommending that you should wait a year before buying a car after a new redesign so that the automaker can work out any bugs. Even Toyotas, which are known for their reliability are affected by this with the current generation of Tacoma's that has had several recalls for stalling and leaking differentials. With my last car, while I was extremely happy with it, I passed on the subsequent years because the new models switched to more expensive premium gas when mine used regular.
Exceptions Where A New Car Might Be Better
Most people will say that it is usually best to buy a 1 to 3 year old vehicle. Cars these days can easily go for over 100,000 miles with basic maintenance and a lightly used vehicle or one just off-lease will still have a very long life ahead of it so it is hard to justify why one would spend the extra money to buy new.
High Resale Value
One reason why you might consider new is if a particular brand has an extremely high resale value. For example, the discontinued Toyota FJ Cruiser has retained 91.5% of its original value after 3 years. According to KBB's 2017 Best Resale Value Awards, other cars that held onto their values extremely well after 3 years include the Toyota Tacoma at 71.8%, the Toyota 4Runner at 64.3%, and the Chevy Silverado at 61.8%. With low depreciation, new car incentives, and low interest financing, buying new may not be much more expensive than buying a used 1 or 2 year old model.
Long Term Ownership
Another reason where purchasing new might make sense is if you plan to keep the car forever rather than trading it in after it has been paid off. If you had purchased a new car for $30,000 and drove it for 30 years, the average cost of the car purchase comes out to $1,000 a year.
Because of the above two reasons, when I was shopping for a car last year, I ended up going with a new car. I had intended to keep my previous car forever, but it was totaled in an accident after 12 years. The accident made me realize that even though I had never planned to sell my car, depreciation still matters since it figures into what the insurance company will pay out in case of an accident. After doing research on cars that were available, I settled on a Toyota 4Runner. Looking at current local used prices, a 2 year old model with over 32,000 miles on the odometer is listed for about four thousand less than what I had paid new. A Ford dealer even has a 2015 4Runner in the same trim as mine with 25,000 miles listed for $800 more than what I paid for my 2016. Assuming no more accidents, hopefully this will be the last car I will need to purchase in my lifetime.
What are your thoughts? Do you prefer buying a car new or used?