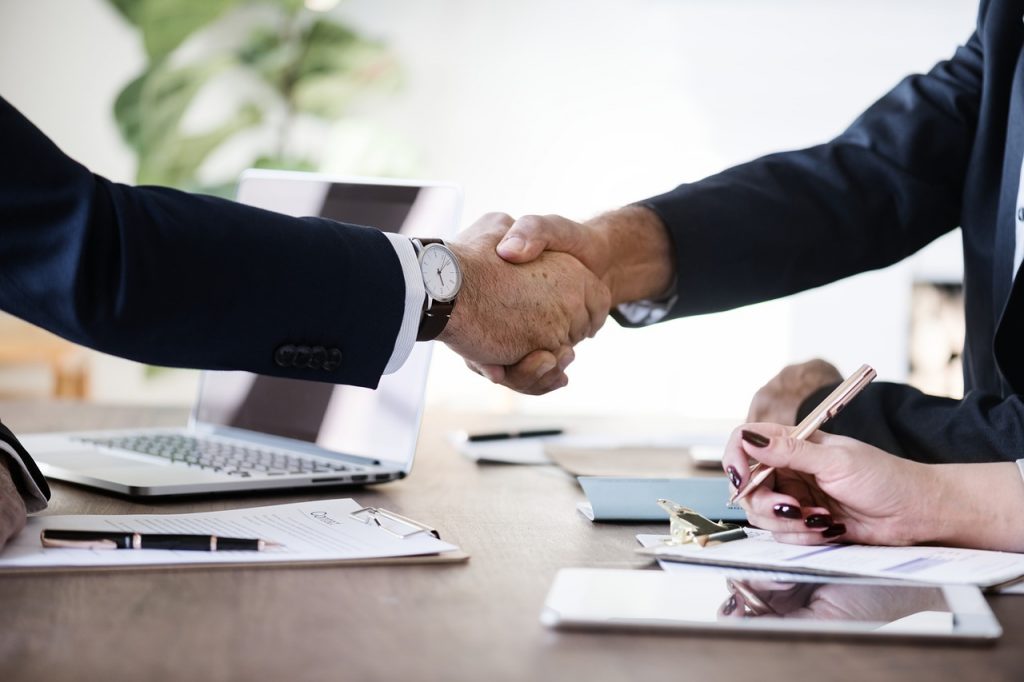 Are you considering switching banks or closing your old bank account? You aren't the only one. A Consumers Union survey found that nearly one in five checking account customers considered switching to a different bank or credit union, but less than half actually went through with it because it proved to be too much trouble.
There are many reasons why you might want to close your account or switch banks. Perhaps your big commercial bank's customer service has steadily gone down the drain and you feel like a small fish in a giant ocean. Maybe their account fees have gone up yet again. Or you could simply be moving to a new state and there are no branches there. Whatever the reason is, you've decided to say "Sayonara" to your bank.
Switching to another bank sounds easy enough, but when you sit down and think about it, it's actually more time-consuming and involved than it appears because of all the automatic deposits and withdrawals payments that have latched onto your account like leeches.
However, you shouldn't let that deter you from your goal. If you are looking to close your account with minimal disruption on your life, follow the below steps-by-step instruction on what to do.
How To Close Your Bank Account or Switch Banks
1. Find a New Bank
The first step doesn't involve your old bank, but the new bank where you want to open an account to stash your cash. You will want a new account ready to step in for all your banking needs once you make the changeover.
You don't want to go through the process of switching banks again unless you really have to, so you will want to do your research and make sure your new bank is a right fit. Some questions you will want to ask yourself are:
What are the account fees for the new account? Will there be maintenance fees, and if there are, how much are they each month and is there anything you can do to waive them. This could mean keeping a minimum balance, using your debit card a certain number of times each month, or making regular direct deposits.
Are there any minimum opening deposits or minimum balance requirements? Naturally, the lower the better because that's money sitting in your account doing nothing.
Can you earn interest on your deposits? How much and is it competitive with other banks?
If you need to visit a local branch or use an ATM for your banking, are there locations close to your home and work and are the hours convenient with your schedule.
Does the bank where you are opening the checking or savings account have deposit insurance from the FDIC or NCUA if a credit union to protect account holders in the event the bank fails?
Does the new bank offer all the services that you need? Some things you may want are online banking and billpay, access to a debit card, a mobile app, or cash deposit abilities if you are a business customer.
How is the bank's customer service? Consider going into the branch to inquire about their services and see how fast you are assisted and how you are treated.
My personal recommendation is look for a local credit union for checking accounts if you do not see yourself straying far from your home location and you use ATMs infrequently. If you tend to travel often or want a big ATM network, a big national or regional bank with multiple branches might be better. Credit unions tend to have lower fees and more personalized service. To get a free checking account with the bigger banks, expect requirements like keeping a minimum balance in the account or direct depositing your paycheck.
For savings accounts, I highly recommend an online high-interest savings account. Connect your free or cheap checking account to the online savings account to transfer money back and forth between accounts. The drawback of this is no overdraft protection, but you will earn more interest than what a brick-and-mortar bank will pay. This is because online banks have lower overhead from not needing physical locations and paying tellers and bank managers. Having an online savings account will also encourage you to budget better and avoid impulse purchases because it takes a couple days to transfer money between accounts.
2. Check for Automated Recurring Payments
Look through your past statements for the last 6 to 12 months for any automated transactions.
You will need to make a list of all the automated withdrawals from your account. This could include rent payments; credit card payments; utilities; internet; cable; phone service; gym memberships; and auto, home, or renter's insurance. Missing one could result in late payment or bounced check fee.
Sometimes it's hard to find everything especially things like car insurance, which may be drawn only once every six months or a year. This is why I prefer to avoid automatic bill payments, but I can see why with our busy lives, some people use them to avoid missing a bill.
My preference is building a moat around my bank account (the castle). Everything is charged to my credit card. I only give my banking details to the credit card company's website (the drawbridge). I then manually login (aka lowering the drawbridge) to make a single electronic transfer for the credit card payment each month.
Another idea is to set up all your payments within your bank's online billpay service. Then you will have only one place to look when you are seeing where all your money is going. By limiting the number of services with access to my bank account and its associated debit card, I don't have to worry about surprise withdrawals to my bank account.
3. Check for Automatic Deposits
Next up you will need to check for regular deposits to your bank account.
You will need to update your employer with your new bank account's info for your paycheck if you get that direct deposited. Head to your employer's payroll department and give them your account's routing and account number.
This is also true for any other types of deposits from other sources such as Social Security; investment accounts and brokerages with dividend earnings; annuities; and pensions payments that are automatically direct deposited in your bank account.
Beware if your old bank requires a direct deposit to avoid fees, or you may be charged a maintenance fee when you cancel this. See if you can meet a minimum balance requirement to avoid extra fees if this is the case.
4. Wait a Month or Two Before Doing Anything
Now all your incoming and outgoing payments should be directed to your new bank account. This means you are free to close your old account, right? Not yet!
You should wait to see if there are any stragglers that pop up. Sometimes paychecks take a few payroll cycles before they are updated. You may have forgotten about a bill. Sometimes a check takes a while to be deposited. By waiting you will avoid any bounced payments and being charged a late or returned check fee.
During this period you should balance your checkbook. Remember those? Assuming you still keep a checkbook, make sure all written checks have cleared your account. If you don't keep a checkbook anymore, look through your online billpay statements to make sure all payments have cleared.
Don't forget to take your old debit card out of your wallet so you don't pull out the wrong card at checkout.
You should also take this time to download any bank statements that you may want to keep. Once your account is closed, you will no longer have access to your online banking and other information relating to the old account.
You will want to make sure that you to stay on top of both your old and new bank's minimum balance requirements if any to avoid unnecessary fees. This may be hard for some people who may not have the funds available to support two accounts with high minimum balance limits, in which case you are going to have to cross your fingers and skip to step 5.
5. Close Your Old Account
Different banks have different procedures for closing an account. Some of them allow you to close your account online. Others might require you to close your account by phone or mail. In most cases, the simplest way might be to walk into a branch with proper identification and close your account that way.
When you close your account by online, phone, or mail, the only way for you to receive your money would be to either transfer the money out electronically before requesting the account be closed or getting a check with your remaining balance sent by mail. This is why a better option might be to go into a branch and walk out with your money in cash or a cashier's check. You should avoid writing yourself a check drawn from the old account.
How to Close a Chase Bank Account
To close a Chase account, fill out the account closing form with your name, account number, where you want the remaining balance sent to, and bring it to a nearby Chase branch. You can also call Chase at 1-800-935-9935 for assistance.
How to Close a Wells Fargo Bank Account
Wells Fargo requests that you have a positive or zero balance, and all deposits, outstanding, and pending items be posted before an account can be closed. You can close your account by calling them at 1-800-869-3557, visiting a branch, or filling out the account closure form and sending it via mail.
How to Close a Bank of American Bank Account
Bank of America advises customers to close an account by ensuring that all recurring debits and credits linked to your checking/saving account be canceled and any outstanding transactions be cleared. You can call them at 1-800-432-1000 or visit a local financial center to speak with a personal banker.
You also have the option to submit a request in writing to:

Bank of America
FL1-300-01-29
PO Box 25118
Tampa, FL 33622-5118

You should include the accounts numbers of the accounts you wish to be closed, sign the letter, and tell them how you would like to receive your balance, if any.
How to Close a TDBank Account
TD Bank states that to close your account, you can do it via mail by writing a request with your name, account numbers, your current address, your signature, and have the letter notarized. Then mail the letter to the TD branch you visited to open your account. Another option is to withdraw all you funds and contact a Specialist by phone at 1-888-751-9000 or through online banking by sending a message once logged in.
6. Some Final Thoughts
After your bank account has been closed, you should request a written confirmation. Keep this in your records in case the bank decides to re-open the account because a company attempted to draw money from it.
Now destroy your debit card and old checks. This will prevent you from accidentally using them by mistake.
Does It Cost Anything To Close A Bank Account?
Most big banks have dropped their account closing fees, but to be sure check your account's fee schedule. You should not let a closing fee stop you from closing an account that is not being used especially if keeping it open means you are charged monthly maintenance fees.
Some banks may charge a fee if you opened an account for only a short period of time before closing it. To avoid this fee, you may want to keep the account open even if unused until the time limit passes.
Does Closing A Bank Account Affect Your Credit Score?
Closing a bank account does not affect your credit score. Banks do not report checking and savings accounts to the credit agencies like Equifax, TransUnion, or Experian. Instead banks use different scoring agencies with their own databases. The two biggest ones are ChexSystems and Early Warning Services.
Financial institutions use the information from ChexSystems and Early Warning Services to determine if you are a responsible customer. You may receive negative marks on your report if a bank reports an account was closed by them for not repaying a negative balance, or for suspected fraud.
Closing $ense
Don't be afraid to ditch your bank if they are not meeting your needs. After all, by keeping your money there you are allowing them to loan out your money to earn more money from interest. You are as much as their customer as they are yours.
Switching banks does not have to be difficult. Do your research and follow the above steps and you will be on your way to taking control of your finances.
Do you have any tips for closing old bank accounts? What were your experiences when you tried to close an account?