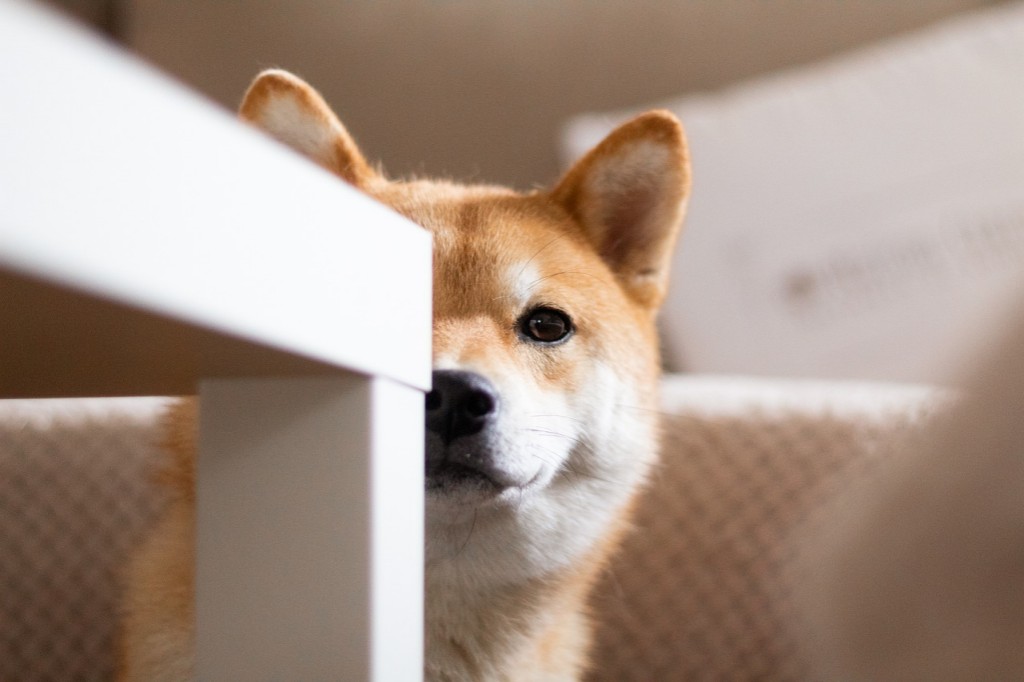 Are you looking to buy and sell Shiba Inu cryptocurrency but hate paying trading fees? Here are the crypto exchanges and trading platforms where you can trade SHIB commission-free now.
The Shiba Inu token saw a massive bull run in Fall 2021, in which the coin saw a 1200% surge in price in a single month. At one point, Shiba Inu even surpassed the other popular dog-themed coin, Dogecoin, and was briefly the seventh-largest token in the world with a market cap of over $51 billion.
During that run-up, the 19 million users of the popular Robinhood free trading app sat out of the action while waiting for the company to list the coin. Robinhood still has not added Shiba Inu to their platform even as a Change.org petition for Robinhood to list SHIB has gathered over 550,000 signatures.
Where to Trade SHIB with No Fees
If you are looking for an exchange or brokerage to invest in Shiba tokens with zero trading fees, check out the list below:
Webull is a brokerage that lets its customers trade stocks, options, cryptos, and ETFs for free with no account deposit minimums, annual or inactivity fees, or fees to open an account. The minimum amount to open a cryptocurrency trade on Webull is $1.
On 9/3/2021, Webull added Shiba Inu (SHIB) to the list of supported cryptos that traders can trade for free.
Bonus: For a Limited Time, Make One Crypto Trade with Webull and get $5 in SHIB
Webull has since continued adding cryptos to their list of available coins supported on their service. As of late January 2022, that list is now approaching 50. You can find the full list by visiting their site, clicking on "Markets" on the top menu, looking for the "Crypto" section, and going to the "More" page.
Trading cryptocurrencies on Webull is available 7 days a week, 23 hours a day. Crypto trading is unavailable from 5:30 – 6:30 PM ET for maintenance and account reconciliation.
Besides using their website to access the Webull trading platform, Webull also has a convenient mobile app available for Android and iPhone.
You do have to apply for access to Crypto Trading within the app or website after signing up, but no separate account is needed. I received access to trade cryptocurrencies within an hour after I applied.
Should You Invest in Shiba Inu
Whether you should put your money into Shiba Inu is up to you. You need to make your own investment decisions after doing your due diligence and research.
At Good Money Sense, I publish information that may not fit every reader's situation or risk tolerances.
Shina Inu as a crypto has only been around since August 2020. Originally a meme of a meme, Shiba Inu has gained momentum as its popularity has grown.
Newegg and AMC have started accepting the tokens as payment. ShibaSwap was launched in July 2021 and allows users to buy, sell, and stake SHIB as well as to buy, sell, or trade Shiboshi NFTs. A Shiba Inu Game is in development.
Despite these gains, there is no way to predict what will happen with the project as time passes. Investing in Shiba Inu is a speculative bet where one should never invest more than what they can afford to lose.
Investing in cryptocurrency has additional risks that potential investors need to watch out for than with traditional investing and savings options such as stocks and bonds.
Potential crypto investors need to realize that cryptocurrency is extremely volatile and coins losing 50% to 85% of their value during bear markets is not uncommon.
Closing $ense
Buying and selling Shiba without paying commissions means you can put more of your money to work to earn more returns. At its current value of .000022 cents per SHIB token, each dollar you save on trading fees means 45,000 additional coins you can buy.
If you are looking to avoid fees when investing in Shiba Inu, there is no telling when Robinhood may announce they will offer free Shiba Inu trading to their customers. My recommendation is to sign up for another platform listed above. That way, you don't miss any investment opportunities.
You are more likely to find free crypto trading on stock brokerages that offer cryptocurrencies as an option. With the crypto markets being so new, pure crypto exchanges still charge fees that are a percentage of the trade due to the lack of competition and availability.
What do you think about investing in Shiba Inu? Do you know of any other services that offer commission-free SHIB trading?