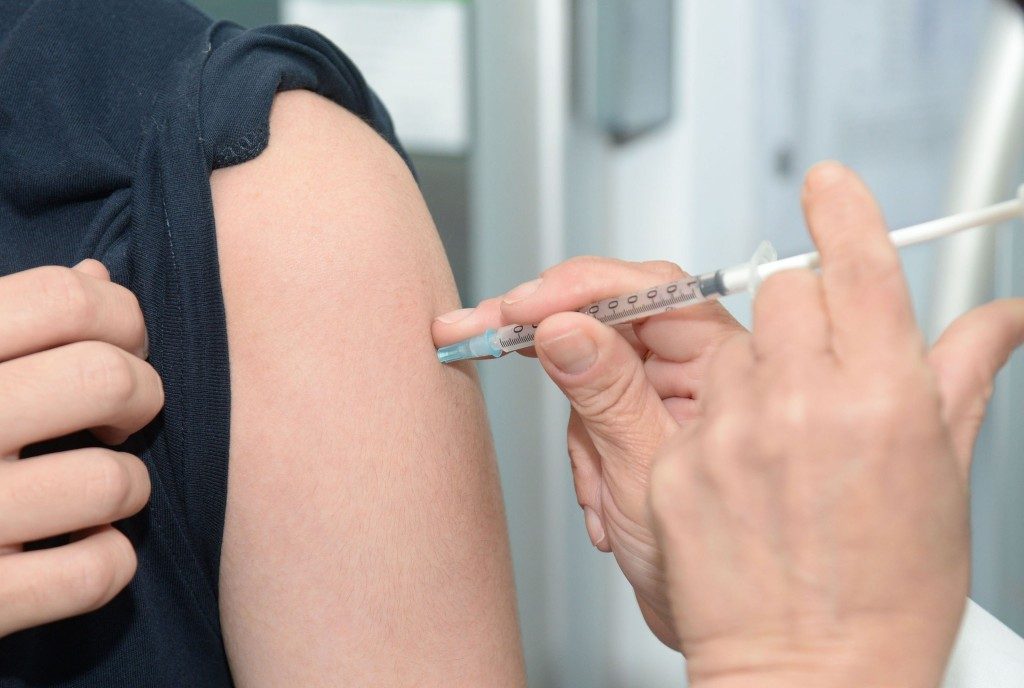 Why the HPV Immunization May Be Free
Originally Gardasil, the HPV vaccine was approved for people ages 9 to 26. People older than 26 who wanted to get the shots would have to pay out of pocket because insurance wouldn't cover it.
Without insurance coverage, getting the HPV shots would have been very costly since people older than 15-years old needed a total of three shots over six months to get the full protection. The CDC lists the price for the HPV vaccine at $217 per dose before any other fees.
In October 2018, the FDA announced that the vaccine has been approved for men and women up to age 45.
FDA approval means that health insurance plans may cover the cost of the vaccine for those who missed out on the shots when the vaccine first became available because they were too old.
I say "may cover" because the insurance companies will need to update the coverages for the new expanded ages. It also depends on if your selected health plan includes immunization and preventative care.
Although the FDA has approved the vaccine for 27 to 45-year olds over six months ago, many sites online still haven't been updated with the new recommendations. The American Cancer Society has the new age range listed, but they do not recommend it after age 26, saying the vaccine is unlikely to provide any benefit for older people. My feeling is this is due to older people likely already having the virus from previous partners. However, Gardasil 9 should still protect you from other strains of the virus that you do not already have.
Is the HPV vaccine shot really available now for free? I go find out.
HPV Background
The Human Papillomavirus (HPV) is one of the most common sexually transmitted infection in the world. It is estimated at some point 80% of people will be infected with HPV in their lives. The CDC reports that about 80 million Americans are infected with HPV and 14 million Americans become infected each year.
HPV is so common because it is spread by skin-on-skin contact. Condoms cannot prevent the spread of HPV.
In most cases the body fights off the infection and it goes away on its own after a few years. But when the body doesn't, it causes problems like genital warts and cancer of the vagina, penis, cervix, anus, and throat. Genital warts are a nuisance. Cancer on the other hand, can kill you.
According to the CDC, more than one in five adults in the US has high-risk HPV, the type that can cause cancer. High-risk HPV can be tested for during a pap test. There are no tests for men.
The National Cancer Institute states that almost all cervical cancer; 70% of throat, mouth, and nose cancers; 90% of anal cancer; 60% of penile cancer; 75% of vaginal cancer; and 70% of vulvar cancer is caused by the HPV virus.
"Desperate Housewives" actress Marcia Cross was in the news recently about her diagnosis with anal cancer a year ago caused by HPV. Her husband was diagnosed with throat cancer in 2009 that is thought to be from HPV too.
Laura Brennan, who made the documentary This Is Me about her life with cervical cancer passed away at just 26. This shows that cancer from HPV isn't something one only worries about when they are in old age. Research has found that it can take as few as 10 to 20 years for HPV-infected cervical cells to develop into cancer.
The HPV Vaccine
HPV vaccines have been available since 2006 to prevent the most common types of sexually transmitted HPV types.
The original Gardasil 4 protected against HPV types 6, 11, 16, and 18. HPV 6 and 11 caused about 90% of genital warts cases, and types 16 and 18 were responsible for 70% of cervical cancers and most other HPV-induced types of cancers.
The current nine-valent vaccine, Gardasil 9, was approved in 2014 and added protection for HPV types 31, 33, 45, 52, and 58 to the original four. These five other strains of HPV are responsible for 20% of cervical cancers.
Research has shown that the vaccine is almost 100% effective in preventing HPV over 10 years after it's given.
Where to Get the HPV Vaccine
Primary Care Doctor
For most people the easiest way to get the vaccine would be to go to their family doctor. The doctor visit might even be free if your health insurance plan has an annual wellness check. Otherwise you may owe a copay or a deductible.
Since the FDA recently approved the vaccine for the expanded ages, you will want to call your insurance company first and ask whether they've updated their policy with the updated guidelines and if your policy covers immunizations.
I wouldn't count on walking into your doctor's office assuming that it would be covered automatically.
I help out occasionally at a family member's practice and many insurance companies and doctors' offices are still in the dark ages in terms of technology with everything still done by fax and phone calls. There isn't a simple way to look up all the covered procedures for a specific subscriber in one portal online. We don't really know how much something would cost nor what is covered beyond what needs a prior authorization. After your visit we submit a claim to the insurance company and find out after a few weeks what gets reimbursed. Then we send out a bill if you owe additional money.
No wonder healthcare is so slow.
Visit Your Local Pharmacy
Many pharmacies now offer immunizations and vaccinations right in the store. I remember when I went to get my flu shot last winter at Costco the pharmacy listed all the other vaccinations that were available.
In many cases you don't even need to make an appointment. To save time, check online to see if there is a consent form you can print and fill out before going in.
Unlike doctors' offices, pharmacies are able to look up your insurance plan to see what is covered in real time. I assume this is because you are expected to pay for your medications before walking out of the store with them.
Pharmacies where you can get the vaccine include CVS, Walmart, Costco, Kroger, Walgreens, Rite Aid, and more.
My Experience Getting the HPV Vaccine
I have a high-deductible Marketplace health plan from Healthcare.gov that includes preventive care and immunizations with its coverage. This is standard for all health plans off the Marketplace. I figure since I pay so much in premiums, I might as well take advantage of the insurance benefits and get the vaccine.
Between going to the family doctor or the local pharmacy, I went with the second option due to preferring to go in when I have free time available rather than making an appointment.
I first tried Costco since it is on the way home from work and was told by the pharmacist I needed a prescription. After several phone calls to a few other Costcos, only one said they didn't need a prescription for the vaccine.
After getting a prescription, I tried again, this time at Walmart. I stopped in on a weekday at 5 PM and it took 5 minutes for the pharmacy tech to verify that the HPV vaccine was covered by my insurance. It took about 40 minutes for them to get the shot was ready since they were busy with other customers. The pharmacist first went over any allergies then gave me the shot in the shoulder. She did mention that the vaccine was usually given to people up to 26, but knew the age limits were recently increased to 45. I had to wait around the store for 5 minutes in case of any side effects and I was out the door by 6 PM.
The cash price for the HPV vaccine at Walmart was $246 and my Anthem Blue Cross Blue Shield insurance plan covered the entire cost.
The shot was no more painful than a flu shot. There was minor soreness for a couple hours afterwards at the site of the injection that felt similar to a bruise. There were no other side effects.
I have to go back in 2 months and 4 months after that one for the other two shots.
Closing $ense
I've said before that personal finance is personal. Healthcare is even more personal. If you are reading this post, you are likely an adult so it's your choice whether you should get the HPV immunization or not.
If your insurance has updated their age restrictions with the new guidelines, you can now get the vaccine for no cost rather than pay almost $750 out-of-pocket. If they haven't updated them yet, I expect they will soon. Look on the back of your insurance card for the number and give them a call to find out.
Are you over 26? Have you tried getting the vaccine? If so, which insurance company did you have and did they pay for it?