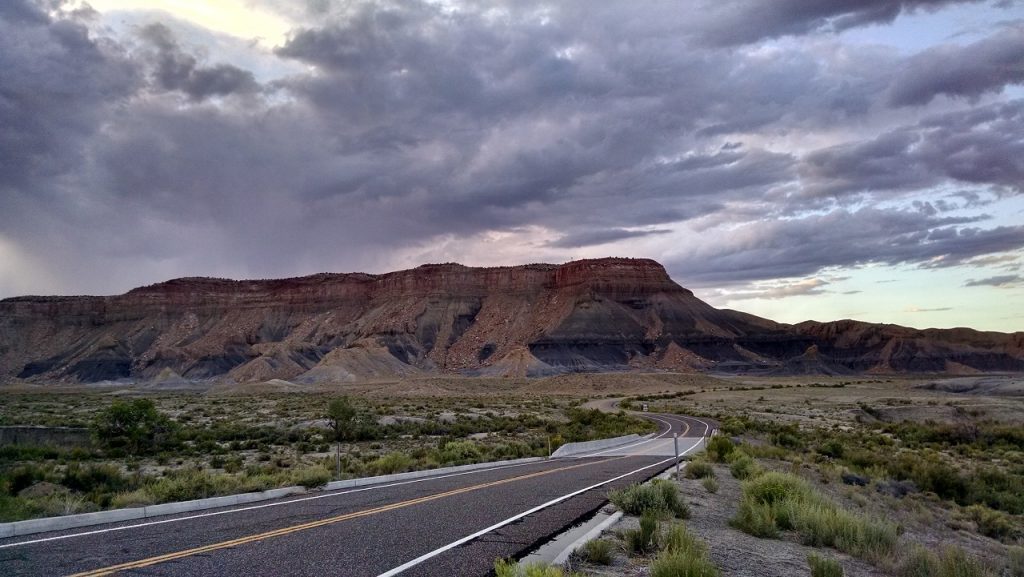 With the arrival of spring and nicer weather, many of you may be starting to think of going somewhere for spring break or summer vacation. Depending on how many people are in your group, it may be cheaper to drive than fly.
Driving offers a lot of flexibility and benefits than other methods of travel. You can visit friends and family along the way. You can bring your dog along, saving the costs of boarding your canine buddy at a kennel. You can stop and explore towns and try local cuisines.
As someone who has driven across the country and back multiple times, saving money on a road trip is easy if you plan ahead and follow some of these simple tips.
Take Your Car In For A Tune-up
The last thing you would want to happen is for your car to break down somewhere dozens of miles away from the next closest town. Nothing puts a damper on a road trip than something that could have been easily prevented beforehand. Calling a tow truck and finding an available mechanic can set you really back in both time and money.
Pack Light
The heavier your car is, the harder the engine will need to work and the more gas it would need to burn. Clean out your trunk and leave everything you don't need back home. But keep the spare tire.
Check Your Tire Pressure Before Leaving
By making sure your tire pressure is at the proper amount, you can save up to 3% on your mileage over an under-inflated tire. You have to check your pressure when the tire is cold, so checking when you are stopping for fuel isn't really an option. Be sure to check your spare tire too. I've seen too many people who've needed the spare only to discover it was flat.
Use A Rewards Card For Gas
Get cash back or rewards points on your fill ups using a gas station card or a credit card with member rewards. For example, BP currently offers 10 cents back for every $100 you spend on BP gas. Shell also has a rewards program for their credit card and filling up at Shell stations.
Let Your Bank or Credit Card Company Know
If you are using debit or credit cards, consider alerting your bank or credit card company ahead of time about your upcoming road trip so they don't block your card for possible fraudulent usage. I've had this happen once driving from Atlanta and made it all the way to Limon, CO before they locked it. All it took was a phone call while still at the pump to get it straighten out, so it isn't a big deal.
Consider Getting a AAA Card
Members can get up to 10% off hotel stays at participating hotels plus all the other membership benefits such as roadside assistance, towing, emergency fuel delivery, lockout service, and jump starts. Nothing is more comforting knowing you won't be changing a flat tire next to an interstate with cars and 18 wheelers speeding by next to you at 75 mph. Trust me, I've been there.
Plan Your Trip
Avoid driving through the major cities during rush hour by either leaving earlier, later, or spending some time sightseeing during the day. Personally I love driving through a city in the middle of the night when there are less cars to worry about. Also use maps and GPS to avoid toll roads.
Use Google Maps
While many cars sold recently now have navigation systems, Google Maps has live data of traffic speeds and can reroute you around accidents and slow traffic. When you are idling, your miles per gallon is zero and you are burning 1/5 to 7/10 of a gallon of gas per hour.
Stop At Visitor Centers
In many states, right as you cross the border they might have a rest area or welcome center. Make a quick rest stop and take a look around for coupon and discount books for local restaurants and activities.
Watch Your Speed
The faster your car is traveling, the more gas it will need to use to maintain that speed since there is more aerodynamic drag. I've averaged almost 21 mpg in a fully loaded SUV that is rated for 17 mpg highway by keeping my speed between 60-65 mph. Those extra miles really add up if you are driving across the country. Plus, you will get there less stressed out along with avoiding any speeding tickets. Unless you are on a strict schedule, you are on a vacation and the drive is part of the journey to the destination, so take your time and take in the sights.
Use Websites and Apps To Find Cheap Gas
The site and app GasBuddy can show you the price of gas at stations nearby. Sometimes it might be worth driving a little bit further to fill up instead of stopping at the gas stations next to the interstate. Also, the bigger towns will usually have cheaper gas prices than smaller towns because of extra competition between the stations. In some cases, gas stations outside a large city might have lower prices than those inside the city because of extra taxes.
Use The Cruise Control
How often do you look down at the speedometer and are surprised how much faster you are going than you expected? If this happens to you often, cruise control is your friend. I can drive more efficiently manually since I prefer to go slower up hills and then speed up a bit on the downhill sections to take advantage of the car's momentum, but it is nice to be able to rest the right foot after hours on the road.
Bring Snacks and Drinks Along
Convenience stores are named that for a reason and you are paying extra for the convenience. Pick up your chips, water, drinks, candy, nuts, carrots, or whatever snack foods you like at a grocery store before you leave or during a pit stop. I've brought along several gallon water jugs and filled up my water bottle from them at rest stops instead of buying water from the gas station and made PB&J sandwiches on rest breaks.
Find Affordable Hotels For The Night
Use comparison booking sites such as Kayak, Expedia, Priceline, or Hotels to find and compare rates for nearby hotels. Some people say to plan ahead and pre-book accommodations, but I recommend against doing that. This allows you to be flexible in case you get behind schedule. I prefer to stop at bigger cities since there are more options and prices to choose from than smaller towns. I've never had any problems pulling into a town at 10 PM and calling up several local hotels to find out rates and vacancies.
Eat Breakfast For Free
When staying at a hotel, check their website or ask beforehand to see if they offer a free continental breakfast for guests. Usually they will offer things cereal, coffee, waffles, muffins, bagels, yogurt and fruit. It is also one less stop you will have to make.
Go Camping Instead Of A Hotel
You've probably seen those campground signs alongside the road before. Save on hotel costs by staying at campgrounds for less and many will even allow pets. This takes away part of the hassle of calling around to find a hotel that allows pets. If you are a bit more adventurous, you can try finding free campsites or try dispersed camping on National Forest land for free.
Take Naps At Rest Areas
If you find yourself getting sleepy behind the wheel, pull over and take a power nap. Driving while drowsy is just as bad as driving drunk. I've found the states of Colorado, Kansas, Utah, and Wyoming have some of the nicest rest stops around with areas for you to walk your dog, restrooms, and even picnic tables and grills. On solo road trips, I've even skipped the hotels and slept in my car for a few hours when I got tired.
Sleep For Free At Walmart
How many times have you pulled into a Walmart and seen some semi trucks parked on the outskirts of the parking lot? There are over 5,000 Walmart stores in the US and many of them allow overnight parking and for guests to sleep in their vehicles. Check the posted signs or this website that has a directory of all the stores and whether they allow overnight parking.
Try Couchsurfing
If you don't like the idea of sleeping cramped up in your backseat, sites like Couchsurfing and BeWelcome connects travelers with hosts all over the world with a free place to stay for a night or two. You can read reviews on travelers and hosts and decide whether you want to stay with them. This is a good way to meet new people, find new friends, and maybe get a local tour guide.
Consider Renting A Car
You may already have a car available so you are wondering why you would want to spend money to rent one instead. When we went on road trips, we sometimes rented a minivan and split the costs so that we can fit more people and luggage into one car instead of taking a couple. If you drive a car that isn't very fuel efficient, you can rent a smaller car that gets better mileage. Or if you own a new or leased car and don't want to put too many miles on it, renting a car would make sense. Also in the unlikely event that you get into an accident, you won't have to worry about repairs or damages to your own car. If you did not get the rental car accident coverage, your own car insurance will usually come into effect if you have collision coverage on your car insurance. If you have neither of those, many popular credit cards offers rental car coverage when you use the card to rent a car.
Do you have any tips on how you saved money on a road trip? Are you planning any upcoming road trips? Post below and let us know.