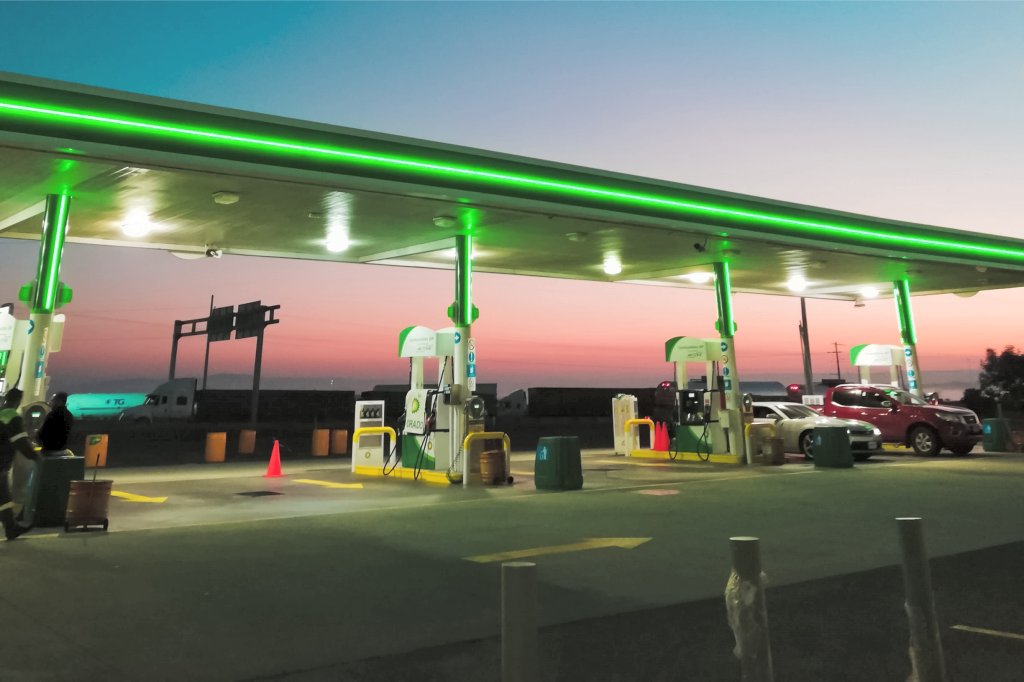 Get the latest BPme promo code to supercharge your fuel savings when you get gas at participating BP and Amoco stations. This newest BPme Rewards discount offer gets you an extra 40¢ off per gallon of gas the next time you stop for gas.
Here is how you can instantly save money on every gallon of gas with the BPme Rewards program.
What Is BPme Rewards
BPme Rewards is the new loyalty program from BP that makes saving money on gas at BP and Amoco stations nationwide really simple. When combined with the BPme app that is available on both iOS and Android phones, you can track gas purchases, earn fuel rewards, pay for your fuel purchases, and receive exclusive discounts right on your mobile phone.
When you register for BPme Rewards, you immediately start receiving 5 cents off every gallon of gas purchased through the following month. You will continue getting the 5 cents per gallon reward in subsequent months when you spend at least $100 on gas in a calendar month.
Current BPme Promo Codes
Let me know in the comments if the below codes have expired or are no longer working.
PROMO CODE
BONUS SAVINGS
EXPIRATION
SAVE40
40¢ extra per gallon
12/31/2022
To get the bonus 40 cents per gallon new member discount, you need to enter the promo code on the registration form. Then purchase at least $10 in gas using your BPme Rewards account. Your bonus discount will be automatically applied to your next fill-up for an incredible savings of 40 cents per gallon.
How to Use the BPme Rewards App to Get Gas
Using the BPme Rewards app is easy as 1-2-3. Everything is integrated, from paying for gas to getting your receipt. After you download the app and sign up, you have the option to add your credit card to the app. You can also use your Apple Pay account if you have an iPhone.
Step 1
When you arrive at a participating BP or Amoco station, open up the BPme app. You will see your current available gas rewards, which include any promo code bonuses. There is also a progress meter displaying how much is left to reach the $100 monthly threshold to receive the 5 cent reward next month.
Step 2
Tap the green box labeled "Pay for fuel" and enter your pump number. Then select your payment method. After confirming your choices, your pump will automatically unlock.
Step 3
Now fill-up your car. Your fuel discount will be instantly deducted from your purchase. It's that easy.
When you are finished getting gas, you will receive an email receipt of your purchase. You can also find your transaction details recorded within the app.
Besides being a quick and no-contact way to pay for gas, the BPme app is also more secure because you don't have to worry about card skimmers in the pump credit card reader.
Closing $ense
The great thing about the BPme mobile app and Rewards program is you get your gas savings instantly. Many other gas-saving apps require you to accumulate cashback rewards until you reach a minimum balance before you can withdraw your funds.
Not so with BPme. The BPme Rewards program shows your discount in the app before you fill-up. That discount is reflected on your receipt when you finish fueling. No more worries about getting gas and hoping you'll maybe get your savings.
If you are a rideshare or delivery driver for apps such as Uber, Lyft, Door Dash, InstaCart, or Grubhub, the BPme Rewards program can keep more money in your bank account as gas prices continue increasing from pandemic lows as more drivers hit the road.
With no gallon limitations, you can save as much on gas as you can pump into your car no matter what you drive.
Besides promo codes, be sure to keep a lookout for other money-saving offers on the BPme app. In the past year, I've seen American Express offer a $10 statement credit for cardholders who purchased $20 worth of gas using the BPme app.