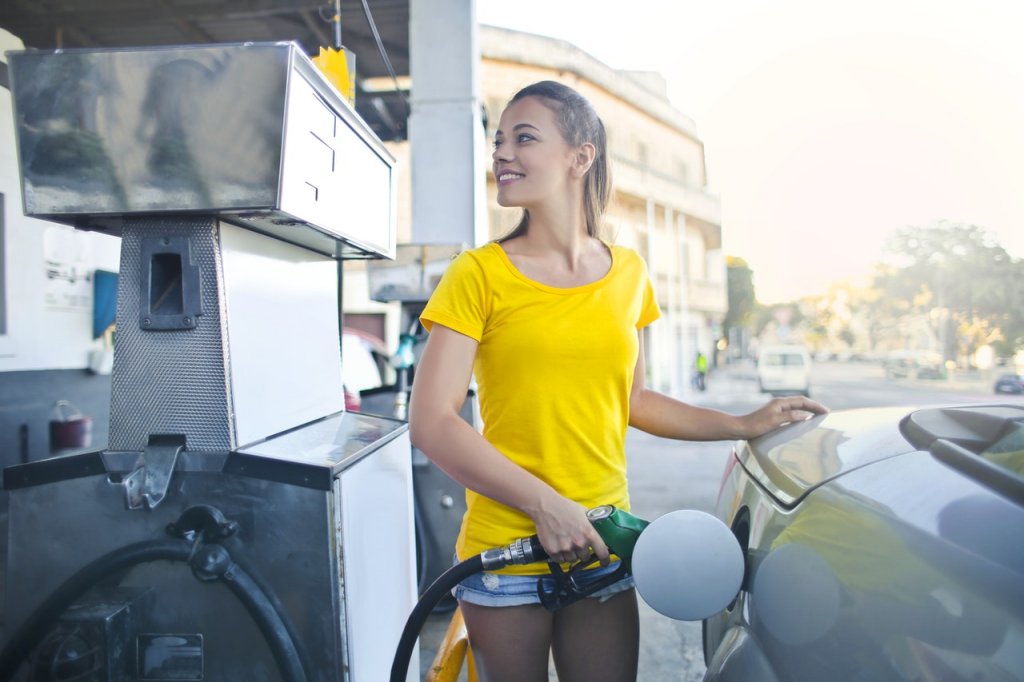 The AmEx/BPme offer is back for 2022! Spend $20 and get $10 back when you buy gas at BP or Amoco stations using the BPme mobile app and your American Express card. Hurry, because this offer expires on 5/1/2022.
Update: This offer is no longer available. Please check back later if the offer comes back again
AmEx and BP Offer Details
In this latest offer from American Express and BP/Amoco, you can get a $10 statement credit when you buy at least $20 worth of gas using the BPme mobile app with your enrolled AmEx card. This is perfect timing as gas prices are now at their highest in recent years.
To get this offer, you must first add the offer to your American Express card by logging into your AmEx online account. Available American Express offers will be listed in the "AmEx Offers and Benefits" section at bottom of the Home page immediately upon log-in.

Next, if you haven't already, you need to register for the BPme Rewards program and install the BPme mobile app. Be sure to check for available BPme promo codes before signing up for even more bonus savings.
Now add your enrolled American Express card to the BPme app and head to a participating BP or Amoco gas station. You can find participating locations within the app.
Once there, open up the BPme app and look for the green "Pay for fuel" button. Select your pump number and your American Express card as your payment method.
You will need to spend at least $20 in qualifying fuel purchases after any BP Rewards are applied to get the $10 statement credit.
Offer Terms and Conditions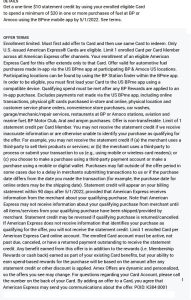 This offer is limited to 1 enrolled card per cardmember and online account of U.S.-issued AmEx cards and at U.S. BP and Amoco locations.
You must purchase automotive fuel within the app. Online purchases, gift cards, convenience store purchases, car washes, garage/repair services, and restaurant purchases at BP or Amoco stations are not eligible.
Statement credit will appear on your billing statement within 90 days after 5/1/2022.
Your American Express card must not be canceled or past due to receive the statement credit.
To see the full terms and conditions, click the image on the right.
About BPme Rewards
BPme Rewards is the latest loyalty program from BP that makes getting rewarded for buying gas at BP and Amoco stations easy.
With the BPme mobile app that is available for iOS and Android phones, you have a simple way to pay for gas, track your purchases, earn fuel rewards, and get exclusive discounts right on your phone.
As a new member, you automatically start saving 5 cents off every gallon of gas purchase. Your fuel discount will be accounted for immediately at the time of purchase. For every month that you spend at least $100 in gas, you will continue to get 5 cents per gallon off.
In addition to saving 5 cents a gallon for your patronage of BP/Amoco stations, the BP Rewards program also has other ways you can earn more discounts, such as paying with a BP credit card or being employed in certain fields.