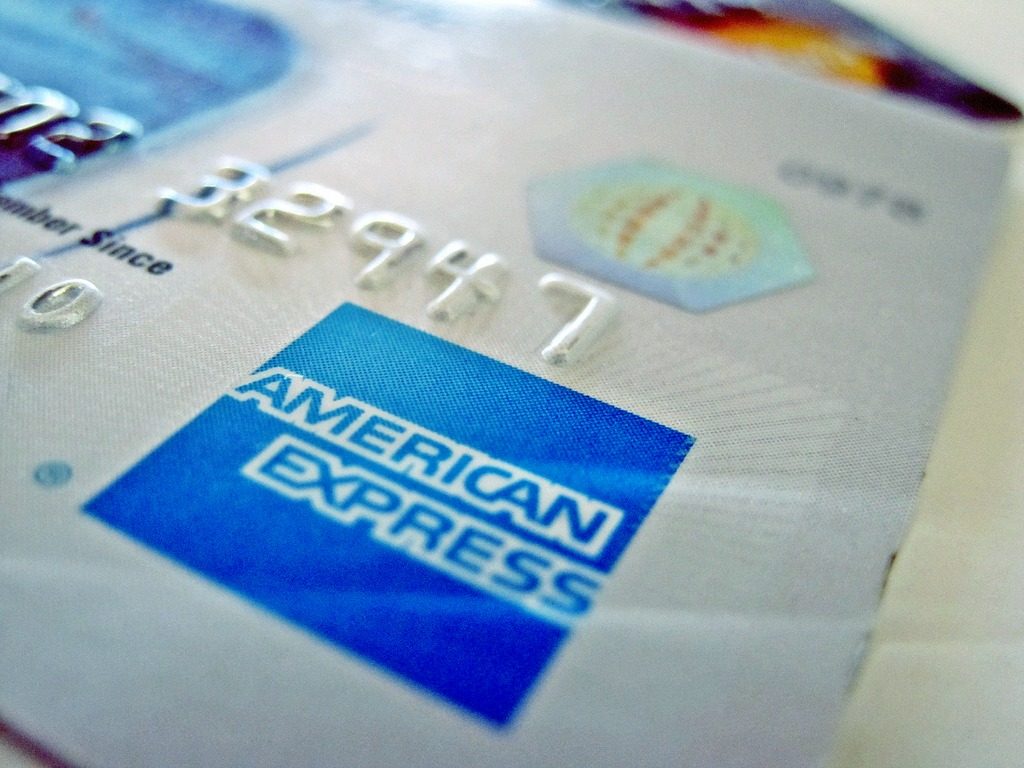 While American Express (Amex) credit and charge cards come with a lot of impressive member benefits, sometimes cardholders decide to cancel their cards. It may be because they no longer use the card regularly or they do not want to continue paying the annual fee, which on American Express cards are higher than many other issuers.
If you wish to cancel your Amex card, follow the below steps on how to easily cancel your card.
Cancel American Express Credit Card Online
To cancel your Amex card via the internet, go to americanexpress.com and log in with your username and password.
On your account dashboard, you will you see a chat icon on the lower right corner. Click that and you will be connected with a live customer service representative who can close your account for you.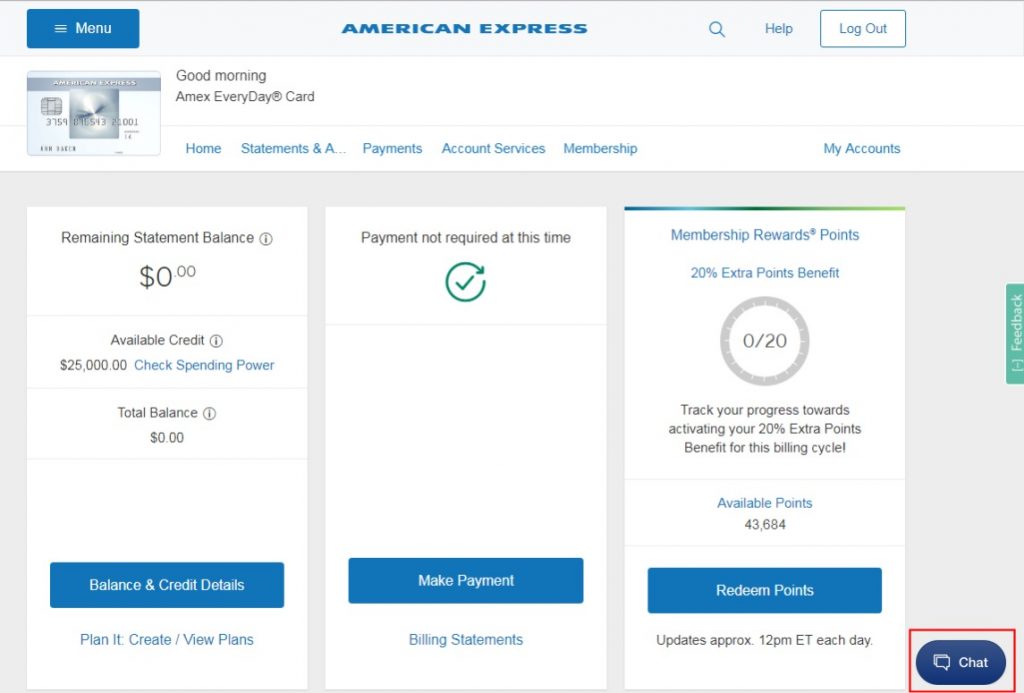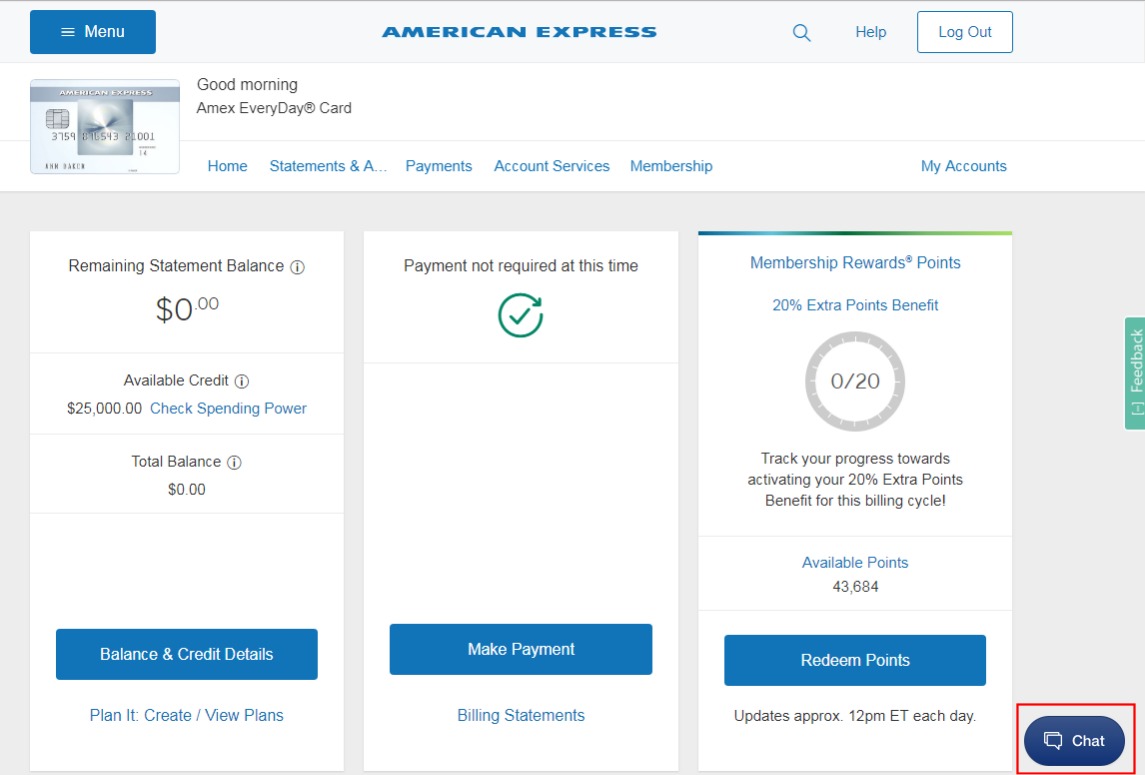 Once connected, just let them know you wish to close your account and provide them with the account number of your Amex card:
Please close my American Express card ending in ######.
Alternatively, you can click the "Help" link at the top of the page. On the following page, there will an option to start a Live Chat, or contact them by phone number and mail.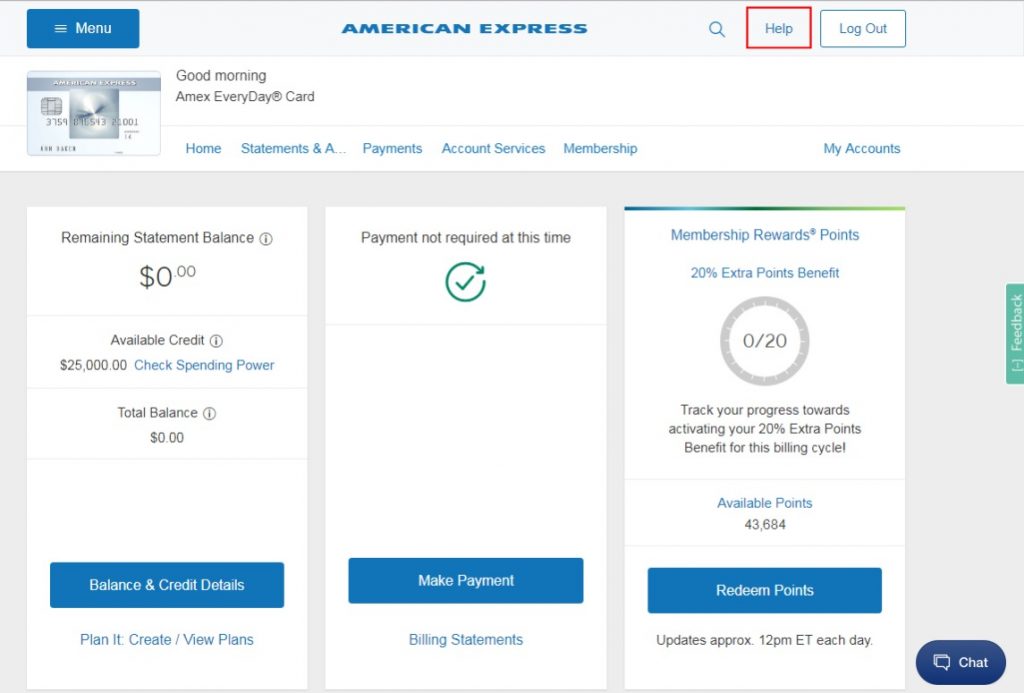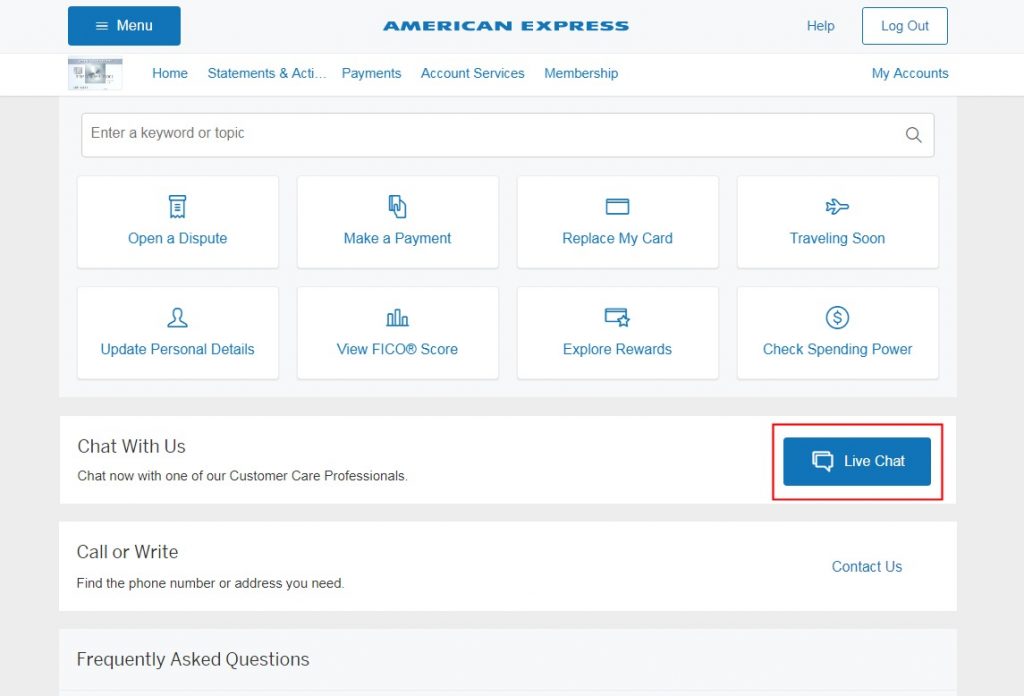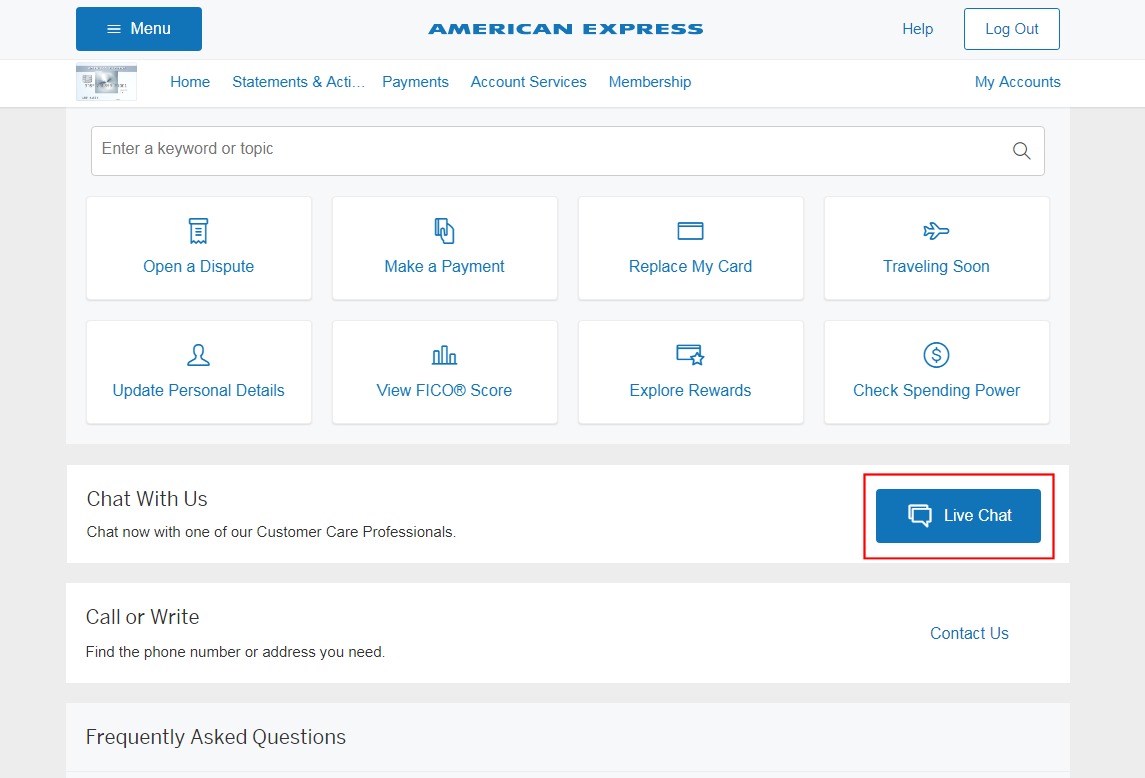 Cancel Your American Express Card By Phone
If you have the card available in front of you, call the toll-free number on the back of the card. You can also find the 24/7 customer service numbers on americanexpress.com, and also listed below for your convenience:
Personal Cards
1-800-528-4800
Small Business
1-800-492-3344
Corporate Cards
1-800-528-2122

If you were hoping to speak to a customer service representative to ask about a retention offer, or waiving or reducing your annual fee, state your account number and hold for a representative.
Otherwise follow the automated system prompts to cancel your card. You will be asked to say "yes" if you wish to proceed in canceling your card. After saying yes, the automated system will read a disclosure statement and then close your account.
Close Your American Express Account By Mail
To cancel your Amex card by mail, look on the back of your most recent credit card statement to locate the mailing address. Do not send your cancellation request to the payment address. You can also find the mailing address on their website and below:
Personal & Small Business Cards
American Express
P.O. Box 981535
El Paso, TX 79998-1535
Corporate Cards
American Express
P.O. Box 981531
El Paso, TX 79998-1531
Sample Personal American Express Cancellation Letter
Copy the below letter to your word processing program and modify the text in red with your own information.
Date

Your Name
Address
City, State Zip

American Express
P.O. Box 981535
El Paso, TX 79998-1535

Re: Closing of AMERICAN EXPRESS CARD NAME Account

Dear Sir or Madam:

This letter is my official notice that I am terminating my AMERICAN EXPRESS CARD NAME card effectively immediately. Please close the below account and send a written confirmation that the account has been closed.

Name On Card: _____________________

Account Number: ___________________

Please also notify the credit bureaus that this account has been "closed by request of cardholder".

Sincerely,

Your Name
Phone Number
Be sure to keep a copy of the letter for your records.
Closing An Account and Your Membership Rewards Points
When you cancel your American Express card, you will forfeit any remaining rewards points. Be sure you redeem or transfer your points first if you do not wish to lose them. According to the terms:
If you keep at least one American Express Card open that is not past due or canceled, you will have up to 30 days from the date of cancellation to use any points
If you do not have any American Express Cards that are still open, you will immediately forfeit all your rewards points upon cancellation.
Closing Your Account and Your Credit Score
Closing a revolving credit card can affect your FICO credit score because it will reduce the average age of your credit history or lower your debt-to-credit level. The length of your credit history comprises of 15% of your credit score. However, the debt-to-credit or utilization ratio makes up 30% of your score and is more likely to lower your credit score.
American Express offers both credit cards and charge cards. Closing a charge card has a smaller effect on your credit score because the current scoring model does not figure charge accounts in the utilization ratio.
The difference between the two types of cards is credit cards allow you to carry a balance. Charge cards on the other hand, require you to pay the entire balance in full at the end of the month.
If you are closing an American Express credit card and you have another Amex credit card that you are keeping open, you can transfer your credit limit to the second card before closing your account. American Express allows you to transfer your entire limit less $500 online.
To do transfer your credit follow the below steps:
Login to your account at www.americanexpress.com
Click on the Menu button on the top left of the page
Under the Card Accounts section on the My Account page, click on Account Services
On the Card Management section click "Transfer Available Credit to Another Card"