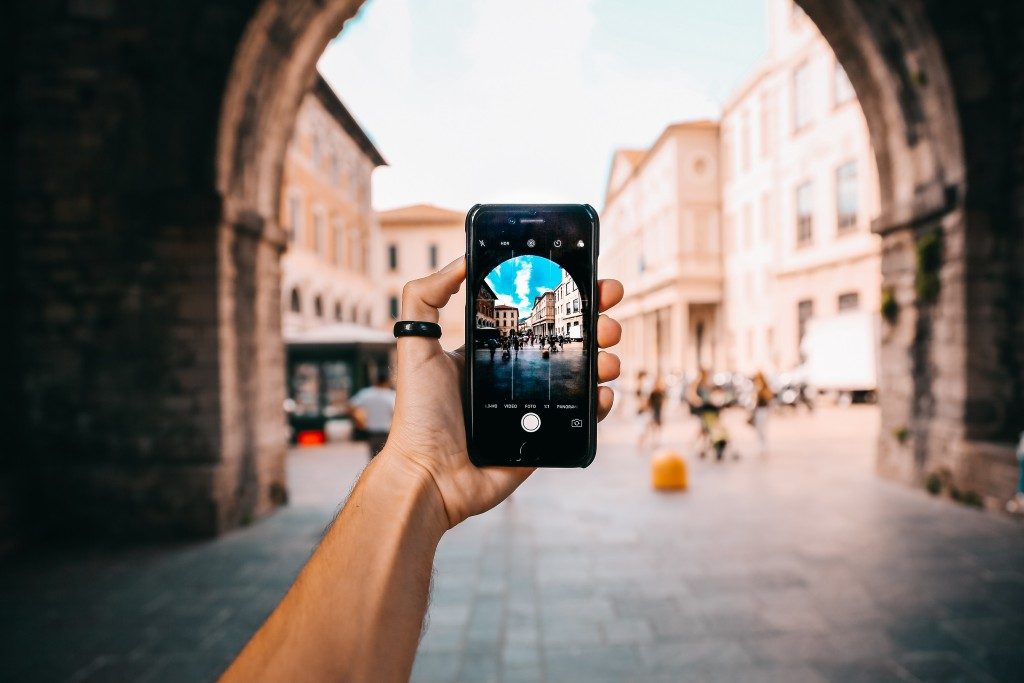 These days just about everyone has a cell phone. Tell people you don't have one and they will look at you like you have two heads. With the big four carriers pushing their unlimited plans with unlimited talk, texting, and data, it is not a surprise to see your cell phone bill costing $70 or more a line.
Want to slash your cell phone bill? Here are some tips and tricks on how to save money on your cell phone and plans.
Ask Your Provider About More Affordable Plans
You like your service and the coverage you get from your current provider but hate the high monthly costs you are paying. One option is to call up your provider and ask if there is a better plan.
Some people know of the trick for cable service where you call up the customer service department or the retention department and threaten to cancel. It costs more money to acquire a new customer than to keep an existing one, so they offer a new promotional rate to keep you around. This same technique also works for cellular providers.
If you've been a customer for a while, that loyalty can help you get a better deal too. Our family has been T-Mobile customers for over a decade and a half and when my brother got a smartphone and wanted a data plan, we called to inquire about possibly getting a better deal. We ended up switching to an unadvertised plan where we went from 750 minutes a month, no texting, and one line with data to unlimited minutes and texts, and two lines with data while paying the same amount as before.
Audit Your Usage and Sign Up for Only What You Need
Are you paying a lot extra for services and features you aren't even using?
Do you really need caller tunes, voicemail to text, virus protection, mobile hotspot, premium entertainment, unlimited data, or whatever else your provider tries to convince you must have? You can save some money each month by going through your statement and cutting out extra services you aren't using.
I'm usually connected to wifi while at home or at work and only use 300 MB of mobile data a month. Rather than get a plan with unlimited data, I got the bare minimum data plan with 3 GB of data. If I go over my data limit, I can still get online only I get slower speeds until the next month.
Don't need a data plan? Consider getting a basic talk and text plan. T-Mobile has an unlimited talk and text only plan for just $20/line per month with taxes and fees all included.
Switch Cellular Providers
When you've tried everything and you can't get a better deal, it's time to look into the competition. In the United States there are four main cell phone providers – Verizon, AT&T, T-Mobile, and Sprint.
If none of those fit within your budget, there are other options to look into. The big four cell companies have subsidiaries that sell service at a discount price. Verizon has Visible. AT&T's is Cricket Wireless. T-mobile owns Metro. And Sprint's is Boost Mobile. You get the same great network coverage while paying a lot less. Switching to one of them could save you hundreds a year.
Outside of those choices, you can consider going with a MVNO or mobile virtual network operator. A MVNO buys minutes from one or more of the four major mobile network operators at wholesale prices and resells those minutes to customers. There are over a hundred MVNO brands in the United States. MVNO's also tend to have better customer service scores than the big four.
Popular MVNO's include Consumer Cellular, Ting, Republic Wireless, Tracfone Wireless, and Google Fi.
Keep Your Phone Longer
Cell phone providers have mostly moved away from offering a free phone if you sign up for new service or renew your contract. These days we are making monthly installment payments for two or two and a half years on the full price of the phone. Meanwhile, prices of phones seem to keep increasing as they come with more and more options and features.
According to the Customer Technology Association, the average life expectancy of a smartphone is 4.7 years. This means after you've paid off the phone, it can still go on working fine for years.
Read more: How to extend the life of your battery in your cell phone
As long as the phone is still working great for you and you are happy with it, you can save a lot of money keeping it instead of getting the latest new phone from Apple or Samsung.
Think of it as being like a car you've paid off. It is one less monthly payment you have to worry about the longer you keep it. I've been using my OG Motorola Moto X since late 2014.
Shop Around For A Deal On A Mobile Phone
Eventually we will need a new cell phone. Going into your mobile phone store and picking one up is not always going to be the best deal. The only benefit of buying from the mobile phone store is you get to make monthly payments rather than paying the entire price up front.
You can buy any phone from online and use it with your carrier as long as it is compatible with your carrier's network bands. An additional perk of buying an unlocked phone is you aren't handcuffed to your carrier. You can switch phone companies simply by swapping in a new SIM card.
New generation phones get release every year. If you can wait a few months you can get a better deal on a new phone. For the best deal, pick up the previous year's phone after the new one is announced.
I used that method when I picked up a new Moto X4 for my mother. The X4 was released in September 2017 at a price of $399. When I bought it from Best Buy 18 months later, the price was $150, or over 60% off the original price.
Unless you are trying to play the latest mobile games and need the fastest processor and the extra RAM, an older phone will still make calls, send texts, and let you watch YouTube just fine.
For even more savings, you can consider buying a lightly used phone. One site I've used before is Swappa. It is like eBay, only they got their start selling used cell phones. They verify all for-sale listings after they are posted. Transactions are protected by PayPal and for additional safety, sellers are required to post photos with the phone on and with the listing ID.
Skip Paying Extra for More Storage If Possible
With high-resolution cameras that can take pictures with over a dozen megapixels and 4k videos that gobble up storage plus whatever apps, games, and music you download, it seems like no matter how much storage you have it is never enough.
If you happen to pick a phone that supports expanding your storage by popping in your own microSD card, you can save some money by skipping the next model up with more built-in storage.
A 128GB microSD card currently sells for about $20 on Amazon and a 256GB microSD is about $37. That is likely a lot cheaper than going up a model in the line-up. Usually going from a 64GB phone to a 128GB model is an extra $50. Going from a model with 128GB to 256GB can be an extra $100 on top of that.
Join A Family Plan
Family plans are much cheaper per phone line than if you went out and joined a mobile provider by yourself. With my family plan I can add a new line with unlimited texts and minutes for just $5 a month.
"Family" plan might be a misnomer. A better name is "friends and family" plan. The mobile carriers don't care who is in the group. You can join a family plan with your cousins, uncles, neighbor, roommate, or friends and get the savings.
There are some downsides to doing this that you should pay attention to:
One person has to be the primary account holder who collects the money each month from the other plan members and pays the bill.
Don't split the entire bill equally. Split the base rate equally and everyone is responsible for their usage. If someone on the plan spent the month making international phone calls to Timbuktu or they want unlimited data, they are responsible for their extra costs. Most providers make this easy by itemizing the bill by line.
Understand the primary account holder might be able to see the phone numbers of people you call or text, and the amount of data you used.
If you are not the account holder, you are putting your faith in them to pay the bill on time and not spend the money given to them on pumpkin spice lattes and avocado toast. Nor will they cancel your service out of spite if there is a disagreement.
All account changes and plan modifications must go through the account holder.
If this is something you are interested in doing, make sure whomever you go in with on a family plan is responsible and trustworthy.
Sign Up for Automated Payments of Your Mobile Bill
Cell phone carriers don't want to go chasing after customers each month to pay their bill. The cost of printing and mailing monthly statements for millions of customers also adds up quick.
Depending on your plan and your provider, you may be able to save some money, usually about $5 a month, by signing up to auto-pay your bill.
However, don't set up automatic payments to your checking account or debit card. Only use your credit card. The reason for this is if there are any problems with over-charges on your cellular service, you will have a difficult time getting the money back if it auto-drafts from your bank or debit card.
Read more: Why you shouldn't sign up for automatic payments
Ask If There Are Special Group Discounts
You may be able to qualify for discounts off your bill if you are a member of certain groups or associations. You'd be surprised for whom your cell phone provider might offer discounts for.
You might be able to get a discount if you are a veteran, union member, employee of a certain company, a state employee, teacher, university alumni, in the military, simply for being old and a member of the AARP, and more.
In some cases, the discounts can be pretty hefty – ranging from 5% to as much as 25% off your monthly bill.
Many years ago, we were able to get 14% off our T-Mobile bill simply for being an AAA member. This saved us over one hundred and fifty dollars a year. Not bad for a membership that cost less than $70 a year.
All you need to do to get a special deal is to call and ask the customer service representative or search online to see what is available.
Avoid Buying Accessories From the Cell Phone Store
So you've just signed up for a new cell service plan and you got a free phone with it. You might be tempted to grab some new accessories like a cell phone holder, charging cable, screen protector, or cell phone case to go with your new phone while in the store.
Bad idea!
The prices in the stores for accessories are all greatly over-priced. You can go online to Amazon, Walmart, or eBay and pick up a case that is just as good or if not better for less.
When we got my mother a new phone a couple months ago, I got her a new case for $3.99 shipped! I also got not one, but two tempered glass screen protectors off eBay for less than $9. This beats the $40-$50 the store was charging for a case and $25 for the screen protector.
Protect Your Phone
Speaking of accessories, consider getting a protective case and tempered glass screen protector for your phone. With a new phone costing hundreds or even a thousand dollars, the last thing you'd want is a cracked screen or broken phone if you accidentally drop it.
I see at least one person with a cracked screen whenever I'm out and about. There is still a chance of your phone getting damaged even with a screen protector or case, but if a few dollars will save you from needing a new phone due to a drop, it's worth it.
I'm extremely careful with my phone, and even I've dropped my phone a few times over the years. I've even had my phone fall off my bed after falling asleep with it and chip the edge of the screen protector once.
The hope is the case will cushion the fall and the screen protector will sacrifice itself in case the unfortunate happens. Even worst are phones like my mother's Moto X4 having a glass back that while it looks great, also makes the phone extremely slippery.
Get Free Cell Phone Insurance
I was comparing plan prices with a friend last month. He checked his account and discovered that when he got a new phone at the store, the store included an insurance policy on the phone that was costing him $12 a month.
A quick look online showed that his insurance plan covers accidental damage, loss, or theft. Only problem is there is a big deductible and they will replace the phone with a refurbished model if something happens. For the cost of the monthly premiums and deductible, he might as well buy a used phone if he breaks his.
Do you really need to pay a monthly fee to insure a phone that costs maybe $300 or $500? Insurance should be reserved for things that could crush your finances if the unexpected happens. Reserve it for your home, auto, health, or life.
If you tend to have butter fingers and break your phone often, a better deal is to use a credit card with cell phone insurance. By paying your cell phone service with the credit card, you will be covered in case your phone is ever damaged or stolen.
Take Advantage of Google Voice
For years I didn't have texting on my phone. Instead of paying for a texting plan, I got a cheap data plan and used Google Voice for my texting needs. My best friend still does this to this day.
This does take some getting use to from the people who you text since Google Voice uses a different phone number. Rather than giving people my cell phone number, I'd give them my Google Voice number.
Once you have signed up for Google Voice, install the Hangouts app. Now you can text, chat, video call, or even make phone calls using your data plan or wifi without using your mobile minutes.
Even if you have unlimited minutes or texts, if you are calling family or friends internationally, using Google Voice can be much cheaper than calling with your carrier since the calls are routed over the internet. International rates are as low as a few cents a minute to call many countries.
Closing $ense
With all the options available to choose from, there are many possibilities for saving money on your mobile phone and cell phone bill. Don't be tempted to pay for unlimited everything if you are not going to take advantage of the service.
By following the above tips and advice, you can potentially save hundreds or more a year.
Which provider are you using? Do you have any tips on saving money on your cell service?