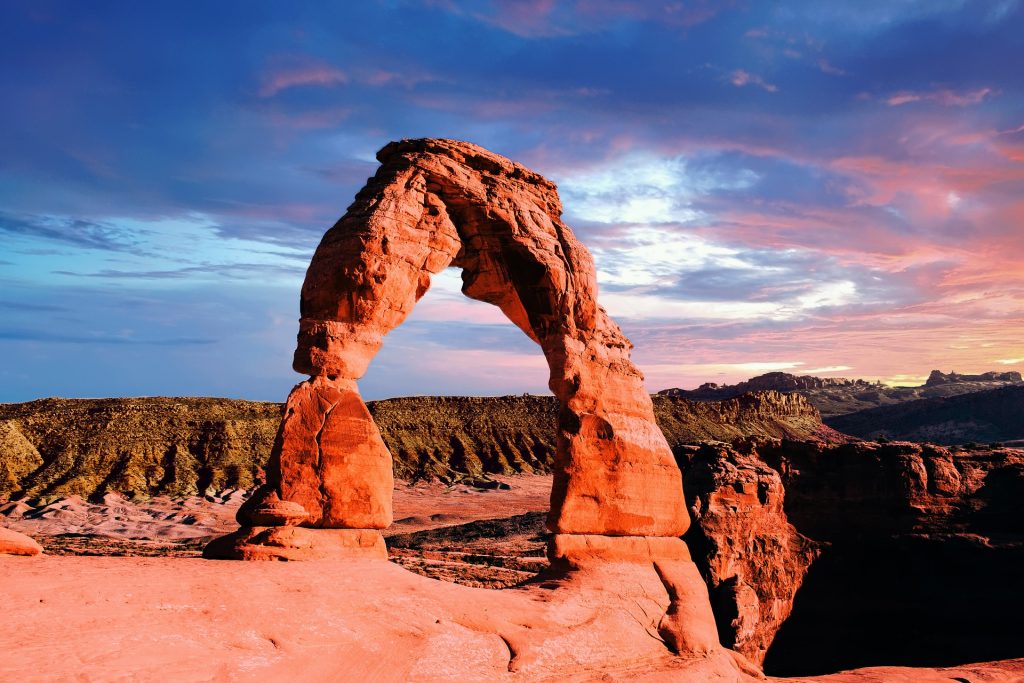 The National Park Service has announced a proposal that could more than double the entrance fees at 17 of the most popular national parks to generate badly needed revenue for infrastructure improvements.
Entry at these parks currently costs $25 to $30 per vehicle and $10 to $15 per person on bike or foot. Under the proposed rates, this will increase to $70 per vehicle and $30 per person.
This fee increase will come into effect during the peak season for the parks affected. Peak season is being defined as the contiguous five months that the parks are busiest. Only 118 of the country's 417 national parks charge an entrance fee. The rest are free to enter.
The national parks impacted by the new fees are:
Peak season starting May 1, 2018:
Arches National Park
Bryce Canyon National Park
Canyonlands National Park
Denali National Park
Glacier National Park
Grand Canyon National Park
Grand Teton National Park
Olympic National Park
Sequoia & Kings Canyon National Park
Yellowstone National Park
Yosemite National Park
Zion National Park
Peak season starting June 1, 2018
Acadia National Park
Mount Rainier National Park
Rocky Mountain National Park
Shenandoah National Park
Peak season to be determined
Joshua Tree National Park
It is estimated that the new fee structure will generate $70 million in additional revenue that will be used for improvements to roads, bridges, campgrounds, bathrooms, and other visitor services. Under the terms of the Federal Lands Recreation Enhancement Act, 80% of the entrance fee will remain at the park where it is collected, and the other 20% will go to projects at other national parks.
What You Can Do
If you are planning on visiting one or more of the national parks affected next year, you can avoid the higher fee by planning your visit during the off-peak season in the fall, winter, and early spring.
Another idea would be to purchase the National Parks Service's annual pass for $80. The National Parks and Federal Recreational Lands Pass gives you access to more than 2,000 federal recreation sites. It covers the entrance, standard amenity fees, and day use fees for all passengers in a personal vehicle or up to 4 adults at sites that charge per person. Purchasing an annual pass will pay for itself if you visit any national park or federal recreation site with an entrance fee more than once a year.
Other passes available include:
U.S. Military: A free annual pass for current military members in the Army, Navy, Air Force, Marines, Coast Guard as well as Reserve and National Guard, and their dependents.
Senior Pass: Senior citizens 62 or older can purchase a lifetime pass for $80. An annual pass is also available for $20. The senior pass also may provide seniors a 50% discount on federal use fees charged for camping, swimming, boat launching, parking, and tours.
Access Pass: A free pass for U.S. citizens and permanent residents who are blind or have permanent disabilities. To qualify for the Access Pass, you will need to provide one of the following: a statement from a licensed physician, a document issued by a Federal agency such as the Veteran's Administration, proof of Social Security Disability Income or Supplemental Security Income, or a document issued by a state agency such as a vocational rehabilitation agency.
Volunteer Pass: A free pass for volunteers with 250 service hours with federal agencies that participate in the Interagency Pass Program.
Have you visited any national parks lately? Should the new fees go into effect, will it affect your plans to visit a national park in the future?