GetUpside and Uber are partnering up to offer Uber and Uber Eats drivers a special promo where they can get extra bonus cashback and discounts at gas stations and convenience stores.
If you are an Uber driver, here is how you can use this partnership and special promotion to save even more money at the pump.
Uber and GetUpside: A Great Match
Uber is the biggest ridesharing company in the world. It makes up almost 70% of the rideshare industry according to Statista. Uber Eats is also a big contender in the food delivery business with its 23% market share.
GetUpside is an app that helps people earn cashback from over 30,000 participating gas stations, restaurants, and grocery stores. The majority of businesses offering discounts on GetUpside are gas stations. Using the app, GetUpside users can save up to 25 cents a gallon for each gallon of gas they buy.
GetUpside recently announced that users have collectively earned over $100 million in cashback rewards.
More: Read the full review of the GetUpside app and how it works
For an Uber driver, the largest cost of doing business is the cost of fuel. This is even more so as the price of gas has been steadily rising.
This partnership between GetUpside and Uber helps alleviate some of that fuel cost by allowing drivers to keep more money in their pocket as the demand for drivers increases with the economy bouncing back from the pandemic.
The GetUpside Uber Promotion
The Uber and GetUpside partnership means GetUpside will be offering Uber drivers a special Uber promo code that gets them an extra 35 cents per gallon cash back on their first two fill-ups on top of the regular GetUpside discount.
On subsequent trips to the gas station, Uber drivers will continue to receive up to 25 cents back per gallon on every fill-up.
The savings don't stop there.
Drivers can also get up to 22% cash back on their total purchase at participating convenience stores.
This discount is available nationwide except for drivers in New Jersey and Wisconsin.
Where to Find the GetUpside Promo Code for Uber
Due to this GetUpside promo code only being available for active Uber drivers, you must first log into your Uber Drive app.
Once signed in, the special Uber promo code will be in the Uber Pro Hub area.
Not an Uber driver? You can still get an extra 25¢ bonus on your first fill-up by using the GetUpside promo code AFF25 when signing up or when you click this link to download the GetUpside app.
How to Apply Your Uber Promo Code
Once you've located your GetUpside for Uber promo code, you can apply it when you register for the GetUpside app.
You will first be prompted to sign up with your Apple, Google, Facebook account, or email address.
On the next screen, you will see the option to enter your GetUpside Uber promo code and select your preferred grade of gas.
Then click "Create Account" to finish the registration process.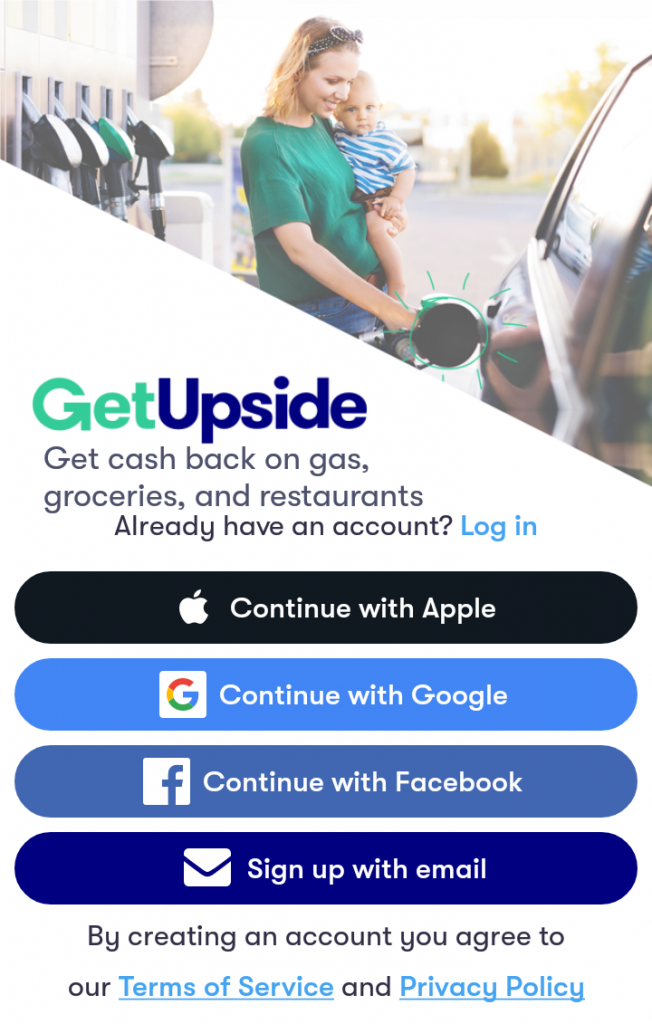 If you already registered for the GetUpside app but haven't used it to get gas yet, you can apply the bonus promo code by tapping the menu at the top-left of the screen.
Then tap on the link to your Profile and look for the "promo code" section on the following screen.
Tap on the "Edit" link.
Enter your code on the next screen and hit "Done".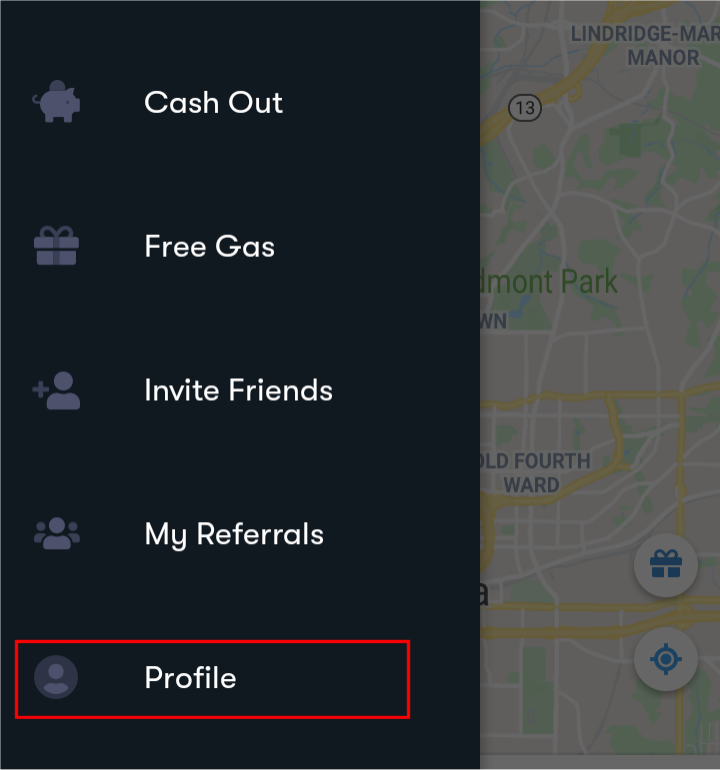 Closing $ense
Everyone likes to spend less money on gas. Finding more ways to save money on gas is even more important when a full-time Lyft or Uber driver can easily drive more than 1000 miles a week.
Uber and other gig economy jobs such as Instacart, DoorDash, GrubHub, and Amazon Flex, where drivers are constantly on the road all day can benefit from using a cashback app like GetUpside that rewards you for purchases you make in the course of doing your job.
Not only does GetUpside save you money on gas, but it can also save you money when you stop in the convenience store to get snacks and drinks or patronize participating restaurants for lunch.
If you are a big fan of the GetUpside app, be sure to check back for additional GetUpside promo codes and learn how you can even use your GetUpside referral code to earn free gas.