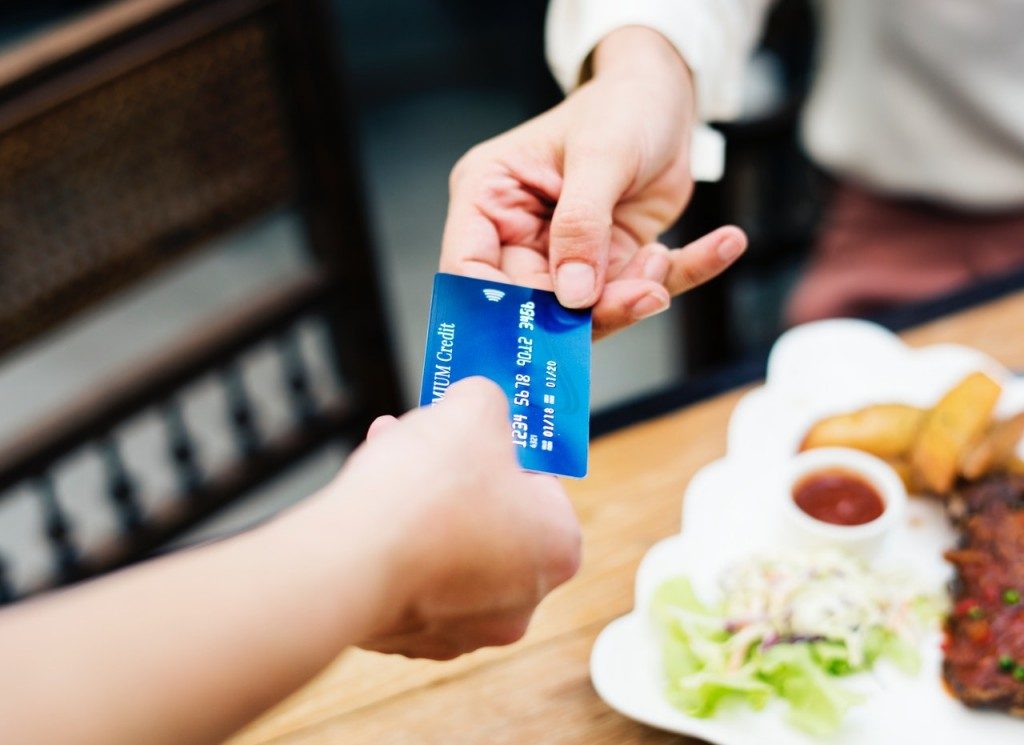 Are you someone who has bad credit or even no credit at all? Unless you plan to pay cash for everything, you need credit to get a credit card, a mortgage, a personal loan, or a car loan. A credit check is sometimes even required to sign up for cell phone service, insurance, or utility service without having to put up a big deposit or pay higher fees.
Credit is given to people who have shown they are able to responsibly manage credit and pay back their debts. This brings up the catch-22 in the whole credit conundrum. To get or rebuild your credit, you must have credit already.
If you didn't already know, your FICO credit score is calculated based on five factors: payment history, credit utilization ratio, length of your credit history, credit mix, and new credit accounts or inquiries.
How do you build credit when your credit score is a big fat zero?
Build Credit Using A Secured Credit Card
When you have limited or no credit available, it can seem almost impossible to get a credit card or a loan.
One solution for building up your credit score fast is by getting a secured credit card.
A secured credit card or secured card is a credit card that you put down a deposit as collateral. Your deposit amount becomes your credit limit.
Let's say you put down a deposit of $200. The credit card company will give you a credit line of $200. Should you go and max out your credit card later that night buying drinks for everyone at the bar to show off your new card and then the next morning you decide to never pay back the balance, the credit card company can just keep your deposit.
How Does A Secured Credit Card Work
Other than the initial deposit, which ranges from $200 to as much as $5,000, a secured credit card functions just like a normal credit card.
You will get a monthly statement from the credit card company. You then have the option to carry a balance and pay interest or pay the entire balance off. The funds for the monthly payments are not taken from your initial deposit. You must pay your credit card bill with separate funds each month.
As you consistently make payments on time each month, the credit card company will report your payment history to the credit bureaus.
Over time your credit score will improve and you will qualify for a standard credit card. In some cases, the credit card company will review and automatically approve you for an unsecured credit card once your credit is good enough.
When you are upgraded to a normal credit card or should you decide to close your secured credit card account, you will get your original deposit back.
Advantages of a Secured Card
Besides a higher likelihood of qualifying for a credit card due to a low credit score or short credit history, there are other benefits of getting a secured credit card.
You will get all the cardholder benefits that come with a credit card that you won't get with a debit or prepaid card.
More: Why Choose A Credit Card Over A Debit Card
This means you won't be responsible for any unauthorized charges made to your account as outlined by the Fair Credit Billing Act. Many debit cards say you won't be responsible either, but you must report the fraudulent charges immediately and even then, the money is already gone from your account while you are disputing the charges.
There are secured cards that offer cash back rewards on purchases. There are some cards where you can earn miles for free flights and bonus miles for signing up.
You will also get all the other perks that come with certain credit cards such as travel insurance, complimentary rental car insurance, damage and theft protection for your purchases, and extended warranty coverage.
Disadvantages of a Secured Credit Card
However, a secured card might not be the best idea for people who have good or excellent credit.
Secured credit cards tend to have lower credit limits. Even if you do have thousands of dollars available for the deposit, do you really want to have a credit card company holding on to that money while giving you zero or minimal interest?
Like a normal credit card, you will want to avoid getting one that charges an annual fee. Many secured card companies know people who apply for these types of credit cards are desperate since no one else will approve them so they offer almost nothing in terms of benefits and charge you an annual fee for getting that nothing.
Finally, secured credit cards usually have much higher interest rates. For example, the Capital One Secured Mastercard has a regular APR of 26.99%. That is almost as high as the penalty rate for normal unsecured credit card holders who've missed payments. That said, the interest rate shouldn't matter because you should always be paying off your balance in full and never paying any interest.
Secured Credit Cards: Fees, Rates, and Deposits
Below is a list of some popular secured credit cards. Notice how there is usually a trade-off between annual fees and interest rates.
| | | | | |
| --- | --- | --- | --- | --- |
| Card | Annual fee | APR | Minimum deposit | Maximum deposit |
| Capital One Secured Mastercard | $0 | 26.99% | $200 | $1,000 |
| Citi Secured Mastercard | $0 | 24.74% | $200 | $2,500 |
| Discover it Secured | $0 | 25.24% | $200 | $2,500 |
| Credit Builder Secured Visa Credit Card | $35 | 23.24% | $300 | $3,000 |
| First Progress Platinum Elite Mastercard Secured Credit Card | $29 | 19.99% | $200 | $2,000 |
| Green Dot primor Mastercard Classic Secured Credit Card | $39 | 13.99% | $200 | $5,000 |
| Navy Federal nRewards Secured Credit Card | $0 | 18.00% | $200 | – |
| OpenSky Secured Visa Credit Card | $35 | 19.64% | $200 | $3,000 |
| TD Cash Secured Credit Card | $29 | 25.24% | $500 | $5,000 |
| U.S. Bank Harley-Davidson Secured Visa | $0 | 25.24% | $300 | $5,000 |
Last updated: July 8, 2019
How To Get a Secured Credit Card and Improve Your Credit
If you are trying to rebuild your credit, follow the below steps for applying and using a secured credit card:
Step 1: Research Secured Cards
Compare cardholder benefits, interest rates, deposit amounts, and annual fees.
Step 2: Apply for the Card
Even though the requirements for a secured card are not as stringent, some issuers will still check your credit report, income, and whether you've filed for bankruptcy recently.
Step 3: Fund the Deposit
Before the issuer will approve your application, you will need to pay your security deposit. In some cases, you will be asked to provide bank account information to fund the deposit during the sign-up process. In others, you will be given some time to gather the funds.
Step 4: Activate and Use the Card
Once you receive your card, use it like any other credit card. Try to keep your credit utilization ratio below 30% of your credit limit. This means if you have a card with a limit of $200, you should charge less than $60 a month on it.
Step 5: Pay off Your Bill Monthly
At the end of your billing period, you will receive an account statement with a grace period of at least 21 days before the bill is due. Since secured cards tend to charge extremely high-interest rates, you should aim to pay off the entire balance by the due date to avoid finance charges.
Step 6: Monitor Your Credit
Many banks and issuers now offer access to your credit score with an account. If your bank doesn't, sign up to Credit Karma or CreditWise from Capital One for free credit scores and monitoring.
Step 7: Upgrade Your Secured Card
After 6-12 months of consistent credit card usage, your secure card issuer should review your credit and payment history. They will see that you've always paid on time and your credit score should be decent enough for you to get your deposit back and upgrade you to an unsecured card.
Step 8: Sign-up for A Better Credit Card
There are many cards with much better bonuses and benefits. For example, you can get paid for using your credit card with cash rewards cards like the:
Discover It Cash Back (unlimited dollar-for-dollar match the first year)
Chase Freedom Unlimited (3% cash back on all purchases the first year, then 1.5%)
Citi Double Cash (1% on purchases, then 1% when you pay it off)
Bank Americard Cash Rewards (3% cash back on a category of your choice)
Capital One Quicksilver (1.5% cash back).
Step 9: Keep and Use Both Cards
Keep your secured/upgraded card in a safe place and use it occasionally to keep it active. More available credit will help your utilization ratio and shows that you are responsible with credit. Also, 15% of your FICO score is determined by the length of your credit history.
Closing $ense
Building your credit score and history isn't very hard to do and doesn't take too much time. It shouldn't cost you very much money at all if you are able to gather up the initial deposit for a secured card.
As long as you pay off your card in full at the end of each month, you shouldn't pay any interest. Treat your credit card like it was a debit card and only charge what you can afford while keeping your credit utilization ratio low.
Once your credit score improves, you will be able to qualify for the best rates on mortgages and loans. This allows you to keep more money in your pocket, which means more money for you to invest. You can sign up for better credit cards with new account bonuses that lets you get free air miles, free hotels, more points on travel and dining, or 0% intro rates for purchases and balance transfer
Do you have any experience with secured credit cards? Are there any particular ones you'd recommend?