Doing a VIN lookup can tell you a lot about a car's past. Here are four free ways to check a car's VIN when car shopping.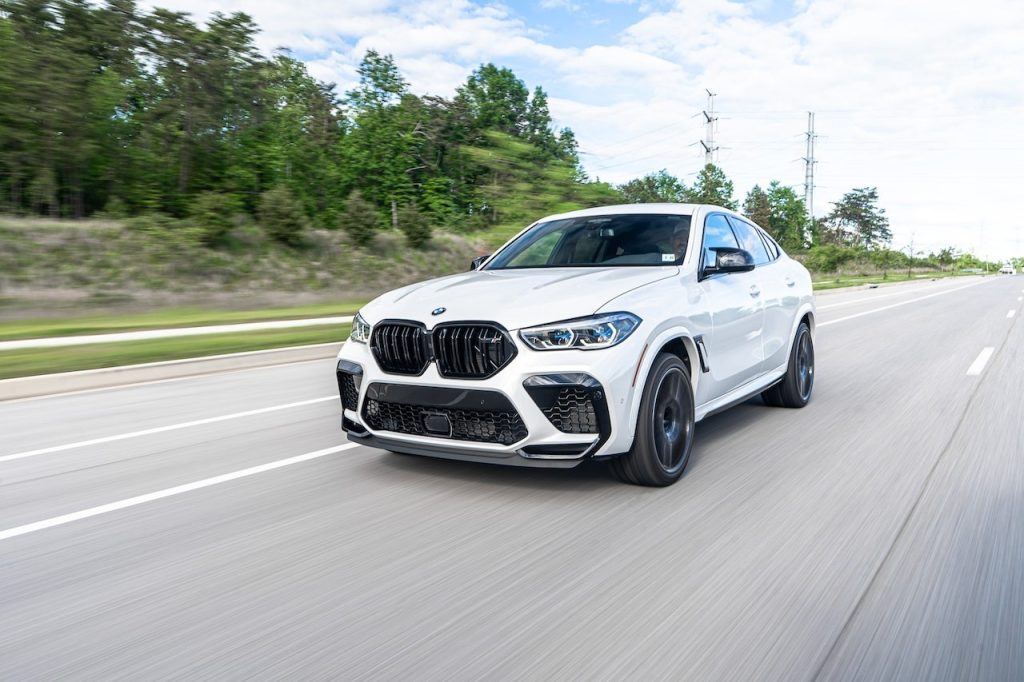 Every motor vehicle has a unique seventeen-digit vehicle identification number, commonly known as a VIN. With this number, you can find out the car's manufacturer, country of manufacture, make, model, engine size, and the year the car was manufactured.
Since the VIN is specific to each vehicle, there are services you can use to do a VIN lookup for a deep dive into the car's past.
You can find out the number of owners the car had previously; whether it was a personal vehicle or a rental; the states where it was registered; how regularly the car was serviced; if the reported mileage is accurate; or if the car had been stolen, in an accident, or salvaged.
Many VIN checking services require you to pay for access to the report. However, there are websites that allow you to do a VIN lookup for free.
Where Can You Do a Free VIN Lookup
When you buy a used car, doing a VIN check on the car is especially important since you have no idea about the car's ownership history.
Many car dealerships now include a free VIN report from CarFax and AutoCheck to ease any concerns about a car's past. When buying a car from a private seller on Craigslist, Facebook Marketplace, or eBay, you are on your own.
Read More: Should You Buy a New or Used Car for Your Next Vehicle?
It might seem tempting to avoid getting a CarFax report when they cost between $17 each for a bulk deal to $40 for a single CarFax when you may be looking at multiple cars to find the perfect one that fits.
Luckily, the sites listed below allow you to do a free VIN lookup to get a general idea about a vehicle's past.
Since the sites are free, they may not provide an entire picture of a car's history. You will want to enter the VIN into each site. Some sites may limit the number of free VIN searches you can do. In such situations, try using a Private or Incognito browser window, clearing your browser cookies, or using a VPN.
National Insurance Crime Bureau
The National Insurance Crime Bureau (NICB) offers a simple background check of a vehicle's history. The NICB gets its data from participating insurance companies.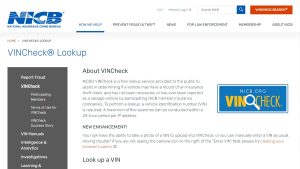 Using the VINCheck free VIN lookup, you can find out whether the vehicle in question has been:
Reported as lost or stolen
Declared as a total loss
The VINCheck tool limits you to a maximum of five VIN searches in a 24-hour period per IP address.
To get your results, visit the site and enter your VIN in the field under Look up a VIN. Then check the box agreeing to the terms and conditions. Confirm that you are not a robot and click Search VIN.
Vehicle History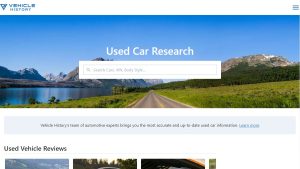 Vehicle History can help decode the VIN and provide details about the vehicle. Enter the VIN in the form on the home page to get a report on:
Recalls from the National Highway Traffic Safety Administration
Detailed vehicle specifications
Any auction and classifieds sales history
iSeeCars
iSeeCars offers a free VIN check and decoder that you can use to help with your purchasing decision.
Utilizing up to 200 data points, iSeeCars provides a comprehensive analysis of the vehicle that includes: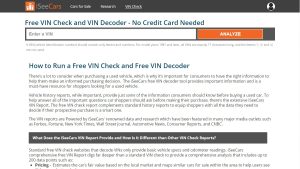 Estimated market value
Accident and title check
Number of previous owners
Price analysis of similar vehicles for sale and how your car compares
Projected depreciation rates in 1, 3, and 5 years and comparison to similar cars
Estimated best times to buy and sell
To run the VIN lookup, go to the iSeeCars and click the VIN Check link at the top of the menu bar or click the following link to the VIN Check page. Then enter your VIN in the form and click Analyze.
The free VIN check is limited to a certain number of entries. You can get around the limit by using a Private or Incognito window.
CarsForSale
CarsForSale offers free vehicle history reports with data from the National Motor Vehicle Title Information System (NMVTIS).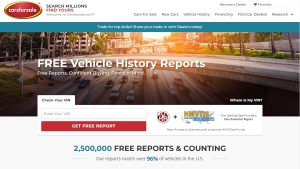 CarsForSale is free to use but requires registering for the site. You can sign-up for an account using your Facebook or Google account, or an email address. If using your email, the only things you will be asked to enter are your name, email, and password.
You can find the free lookup page to check your VIN by going to the CarsForSale website and clicking on the Vehicle History link at the top menu. Then enter your VIN in the Check Your VIN field in the middle of the page.
Once you've looked up the VIN for a car, you will get the results in a downloadable PDF, and a copy will be sent to your email address.
In the VIN report from CarsForSale, you will get detailed information that includes dates and states when a car was registered; detailed insurance records if a car was totaled; junk/salvage information; and over sixty different title statuses including whether a vehicle was used as a police car or a taxi, stolen, flood damaged, vandalized, hail damaged, and more.
Click to download a CarsForSale sample VIN report to see what is reported.
What To Do Besides Checking a Car's VIN
Checking a car's VIN history may be the first thing you do when you are looking to buy a used car, but it should not be the only thing. A VIN check may not tell the entire story.
You could do a free VIN check or get a CarFax report that shows a clean title even though the car may have been in a major accident.
The information in a VIN check is only as good as what is reported by the data sources. According to CarFax, they obtain information from 130,000 different sources. These include collision repair facilities, insurance companies, state DMVs, police departments, car dealerships, and more.
There are many reasons why an incident may not be in the database. The car could have been in an accident and the police were not called to write an accident report. There could be a delay between the accident report and CarFax receiving the data. The vehicle could also have been repaired by the owner personally, or the repair shop might not report to CarFax.
Once you've settled on the car you intend to buy, you should take it to a certified mechanic for a full inspection. Only then would you know if there are any major issues or if there are any potential problems that need to be addressed.
Read More: Find Out the Best Time of the Year to Buy a Car to Save the Most Money
An inspection may cost money, but it will save you a lot more money had you for example, unknowingly purchased a car that was in a flood.
Closing $ense
Using the free VIN lookup from the sites listed above is a good initial step in delving into a car's history. The free sites allow you to narrow down the list of potential vehicles for further consideration.
It is hard to beat the amount of information offered by premium VIN lookup services such as CarFax though. When I was helping a family member search for a used car, the CarFax report for one car revealed it was registered in the Midwest and was driven there for most of its life. Using this information, I suspected the car might have more than the usual amount of rust than a car from the South or West Coast. This was confirmed when I looked at the undercarriage.
After carefully looking over the car, I also noticed a torn CV boot. This is why it's important to take a used car to a mechanic for an inspection. You don't want to buy a car and inherit someone else's problems or have to spend even more money for unexpected repairs.
Do you have any tips on how to decide if a used car is a good buy? Are there other sites and services you'd recommend for doing a VIN lookup?