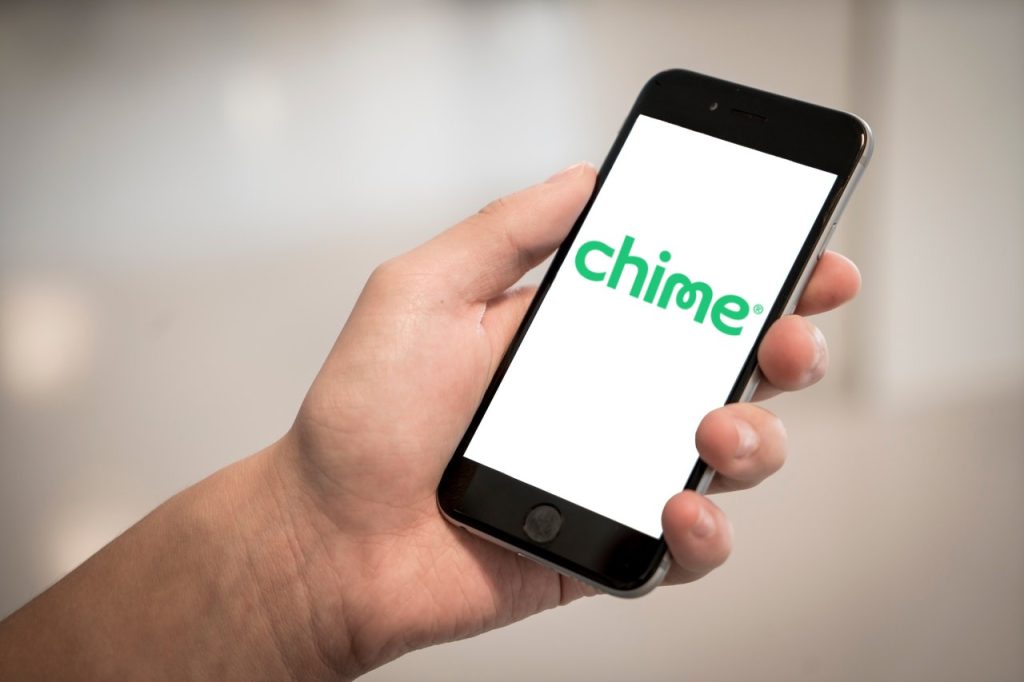 Swagbucks is offering people who sign up for a new Chime checking account 17,000 SB points. Each 100 SB points is worth $1, making this Swagbucks – Chime offer worth a cool $170.
Quick Summary
Offer: Open a Chime account through Swagbucks
What You Get: 17,000 SB Points
Availability: Nationwide
Expiration: 4/30/2023
Direct Deposit Requirement: $200
How: Click the below button to go to the Chime offer on Swagbucks. Sign up for a free Swagbucks account or log in to your account. Click the button that says "Get 17000 SB" to go to the Chime sign-up page. After opening your checking account, make a direct deposit of at least $170 to your new Chime account within 30 days, and at least two direct deposits in total to get your bonus.
Chime 17,000 SB Bonus Offer with Swagbucks
Swagbucks is giving 17,000 SB points when you open a new checking account with Chime. You have to make a direct deposit of at least $200 within 30 days, and two deposits in total.
SB points have a value of $1 per 100 SB. The 17,000 SB points from this offer are worth $170.
Swagbucks SB points can be redeemed for gift cards at your favorite retailers like Amazon, Walmart, Starbucks, Target, and more. Or if you prefer cash back, you can cash out to your PayPal account.
You must sign up for Chime by going through the Swagbucks site after logging in to your account. This is so the Chime registration can be associated with your Swagbucks account.
Swagbucks – Chime Offer Terms and Conditions
You must enroll between 3/31/2023 through 4/30/2023 to receive this offer
You must be a new Chime member
This offer may only be completed once per user
You must make a payroll direct deposit of at least $200 within 30 days, and two direct deposits in total
Qualifying direct deposit cannot be from bank-to-bank transfers, peer-to-peer transfers, wire transfers, or mobile check deposits
Allow up to 70 days for the SB to be credited to your Swagbucks account. If you are not credited within 70 days of the direct deposit transaction, you have 14 days to contact Swagbucks to perform an investigation. You may be asked to provide proof of two or more direct deposits.
About Chime
Chime is a fin-tech company based in San Francisco that offers online checking and savings accounts. Chime is not a bank. Instead, it partners with Bancorp Bank, N.A. and Stride Bank, N.A. to offer banking services with lower fees.
What you get as a Chime customer is a checking account with no monthly fees, no minimum balance fees, and no overdraft fees. You get access to over 60,000 fee-free ATMs when you need cash. With direct deposit, you can get your paychecks up to two days earlier.
Access to your online banking is available via their website and a highly-rated mobile app that is available on both Android and iOS. You get daily balance updates and real-time transaction alerts to help stay on top of your spending along with the ability to disable your debit card immediately via the app if it gets lost.
Customers' account deposits are held with their partner banks and are FDIC-insured.
People with little to no credit can start building credit by applying for the Chime Credit Builder Secured Visa Credit card. The Chime secured card has no annual fees, no interest, or large security deposits.
There is no hard credit check to open a checking account or secured credit card with Chime.
About Swagbucks
Swagbucks is a cash back site that rewards members with SB points for doing common everyday online activities. You can earn points for shopping at your favorite online stores, watching entertaining videos, playing games, taking surveys, and taking advantage of great deals.
Swagbucks points can be redeemed for free gift cards at popular retailers and cash back from PayPal.
Since its launch, Swagbucks has rewarded over $700 million in cash back and rewards to its members.
The site is free to join and you can even earn a $5 signup bonus.
Closing $ense
The 17,000 SB points to open a Chime account is a mid-level bonus amount awarded by Swagbucks for this offer. Previous offers have ranged from 10,000 to 30,000 SB.
The ability to turn the Swagbucks points into real cash makes this one of the most lucrative signup bank bonuses for Chime. This even tops Chime's refer-a-friend bonus that currently pays you $100 when you use a friend's referral code to join Chime.
There have been some past reports of people not getting their Swagbucks bonuses for the Chime offer until they reached out to customer support. $170 is a lot of money. If you sign up for this offer, I would set a reminder to check to make sure the points are credited after 70 days.
The drawback of qualifying for this offer is you need to set up a direct deposit with your payroll department. Some people have reported success with bank transfers from certain banks as being counted as a direct deposit by Chime. Otherwise, consider doing a split deposit if you do not want to risk it.
At the time of this writing, you can also maximize your SB points by redeeming for a Mastercard gift card at a 2% discount. Instead of 1,000 SB for a $10 Mastercard gift card, it is 980 SB.
You should definitely opt for the Mastercard gift card if you intend to cash out for an Amazon gift card. You can reload your Amazon gift card balance using the Visa gift card with zero fees and the funds never expire.
Have you had success with signing up for this offer with Swagbucks? Any advice regarding what is considered a valid direct deposit with Chime?