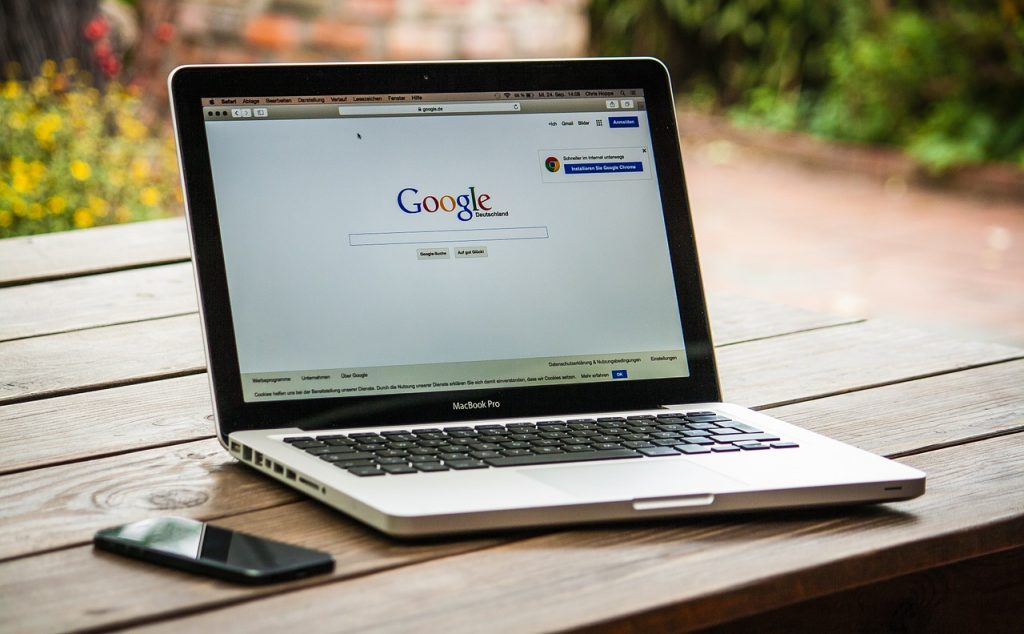 Are you thinking of starting your own blog?
Whether you are looking to start a blog as a hobby or to maybe to earn some extra money, you should consider self-hosting your blog.
There are plenty of blogging software and platforms out there. Many of them are almost as easy to use as the next. Some of them are even free.
But if you are serious about being a blogger, a self-hosted WordPress blog is the only way to go.
Here's why.
Reasons To Self-Host Your Blog or Website
Professionalism
These days there are many free blogging services that allow you to sign up and start writing in minutes. There is Blogger, WordPress.com (not to be confused with WordPress.org), Tumblr, Livejournal, or Medium. You can even blog on Facebook.
The great thing about free blogging services is they are free.
But if you want to be serious about your blogging, you need to invest in your blog. There are probably millions of abandoned blogs out there where someone started blogging and stopped writing on their blog after they lost interest. When you get something that is free, it creates a disposable or easy come, easy go mentality.
Advertisers, companies, and readers won't take you seriously either if they see you are using a free platform. It looks unprofessional. You get lumped with all those other people who may not be around for the long haul.
Online, first impressions are everything. There is that meme that says on the internet, nobody knows if you are a dog. When people visit your site at www.yourname.com, it looks much more trustworthy than yourname.freewebsite.com.
Editorial Freedom
One thing you'll find on all the free blogging platforms is an user agreement, usually buried on the bottom of the page that spells out all the terms you need to abide by to use their service. Almost nobody ever reads them either since they are often long and extra boring.
When you break their rules, you risk having a blog post or even your entire blog deleted. You don't want to spend hundreds of hours writing only to lose everything.
Sometimes you might not even have broken any rules, but someone didn't like what you wrote so they and all their friends reported your blog. This has even happened to a columnist for the New York Post who found her article mysteriously missing from Facebook.
Some services will automatically disable an account or post due to too many reports until a human can get around to checking the complaints. This is the last thing you'll want to happen if you wrote an article that suddenly went viral.
The other day, I read about someone with 2 million followers being banned from Instagram. Similarly, people are banned from places like Twitter, YouTube, and Facebook all the time.
When you use another service, they control your content. That means they control you. If they don't like your content, you are gone with a single click of the mouse.
Until you are on your own self-hosted service with your own domain name, you don't truly own your content.
Control
When you self-host your WordPress blog, you have full control of your site. When you use a free blogging platform, you are severely limited by what you can do.
Sometimes free blogging services may make changes that drastically affect your blog's viewership. For example, after Yahoo acquired them, Tumblr started requiring readers to login first to view blogs with sensitive adult-oriented topics.
Here are some benefits of self-hosting your WordPress blog:
It will always be around. As long as you pay your monthly hosting bill and annual domain registration, your site will always be online. Other services can be closed or sold. Remember Geocities or Myspace? Probably not, because they are loooong gone. Some free services might even have stipulations on how long your blog will remain online if it has been inactive for a while.
Monetization. Many free blogging platforms prohibit you from putting ads on your own blog. Some of them might even put ads on your blog so they make money from your hard work. With a self-hosted blog, you have no such restrictions and you can monetize your blog however you want. Many bloggers have made blogging a full-time job that allows them to work from anywhere in the world by selling direct ads, sponsored posts, various products and services, affiliate marketing, and memberships. In addition, many advertising networks won't accept blogs hosted on a free service because of past scammers who hide behind the anonymity of being able to set up a new blog.
Choose your own themes. There are thousands of free themes on wordpress.org to make your blog different so it'll stand out from the rest. You can also go with a premium third-party theme, or even create a custom theme unique to your own blog. When you use a free service, you are limited by how much you can change the layout and design.
It is an asset. If you ever decide to stop blogging or if you get a good offer, you can always sell your blog. Depending on the size and popularity of the blog, you could even end up with a very lucrative offer. No one will offer much of anything for a blog on a free blogging platform, especially if it is hosted on a subdomain of a domain owned by the blogging service.
Install plugins. Plugins for WordPress are extremely easy to install and will let you change or add whatever functionality you want to make your blog unique or easier to use. Just like themes, there are lots of free plugins available for download and also premium versions. If you can't find one that does what you need, you can make your own or hire a programmer to do it.
Move anytime, anywhere. Free platforms don't always make it easy to go elsewhere because it's a disincentive to lose a popular blog. For instance, Livejournal only allows you to export a month of your blog at a time and you lose all your comments. With a self-hosted blog, when you outgrow your current hosting, moving is as easy as exporting your entire database and copying your files to another server. You should still backup your blog regularly.
How To Start Your Own WordPress Blog
Many non-technical people go with the free solutions because they think starting a blog is difficult, time-consuming, or really expensive.
This is actually furthest from the case. If you know how to use Windows or MacOS, and follow instructions, you can have your self-hosted WordPress blog up in just three steps.
Step 1. Buy a domain name
A domain name costs about $10 to $15 a year.
I always recommend going with a .com because that is what everyone thinks about when typing in a URL.
Once you've come up with a name, you'll need to choose a domain registrar.
Many hosting services also offer domain registration, but I recommend going with a separate company that specializes in domains. In many cases, they'll have lower prices and include many features such as domain/whois privacy for free with your registration.
Using a separate registrar also helps if you ever decide to change hosting companies since there is no possibility of them holding your domain hostage.
Registrars I've used before and recommend include Namecheap, Uniregistry, and GoDaddy.
Step 2. Sign up for web hosting
Hosting costs vary, but a newbie-friendly hosting service such as Bluehost costs about $6 a month if paid a year in advance.
Don't spend a lot of money on your initial hosting plan when you are just starting out if you are on a budget. If this is your first foray into owning your own website, it might take a while for your blog to get noticed.
Many hosts now include dozens of gigabytes of storage and hundreds of gigabytes or even unmetered bandwidth on their entry-level plans. This is more than enough for most people. You should be able to store thousands of images on a gigabyte of space.
When your blog gets more popular, check out my post on how you can speed up your website or you can always talk to their tech support about upgrading you to a higher tier plan.
After you've signed up for hosting, you'll go back to your domain registrar to change the nameserver on the domain to your host's. If this sounds confusing right now, the host will have all the instructions in the signup process.
This comes out to about $80 to $85 per year total to self-host your WordPress blog.
Step 3. Setup WordPress
WordPress is famous for their 5-minute install if you are doing it yourself.
For a manual install, you will go to http://www.wordpress.org and download the WordPress zip file to your computer. You'll then uncompress the file and upload it to your web server. Next, you'll go to your hosting service's control panel and create a database. After that, you'll run the WordPress installation script and enter your database details and create your administrator account.
If you signed up to Bluehost, the process is even simpler.
Once you login to the Bluehost control panel, there is an "Install WordPress" icon, which will take you through the install process where you'll select your domain for the installation and the directory. Next, you will enter your site name and admin details. After that, Bluehost will automatically create the database and install WordPress for you.
Closing $ense
WordPress now powers 30% of the entire web according to W3Techs. Compared to other blogging software, WordPress' code is open-source and is supported by an enormous online community of developers and users.
This means there are millions of pairs of eyes looking for bugs and providing help. When you run into a problem or have any questions on how to do something, you can easily find a solution by googling for it. If not, you can probably find help by posting on WordPress.org's support forums.
Don't waste your time on free blogging services if you are serious about your writing. Do it right the first time instead of doing more work later moving to a self-hosted blog.
Do you have a blog? Have you blogged on any of the free platforms? Or did you go straight to hosting your own blog?