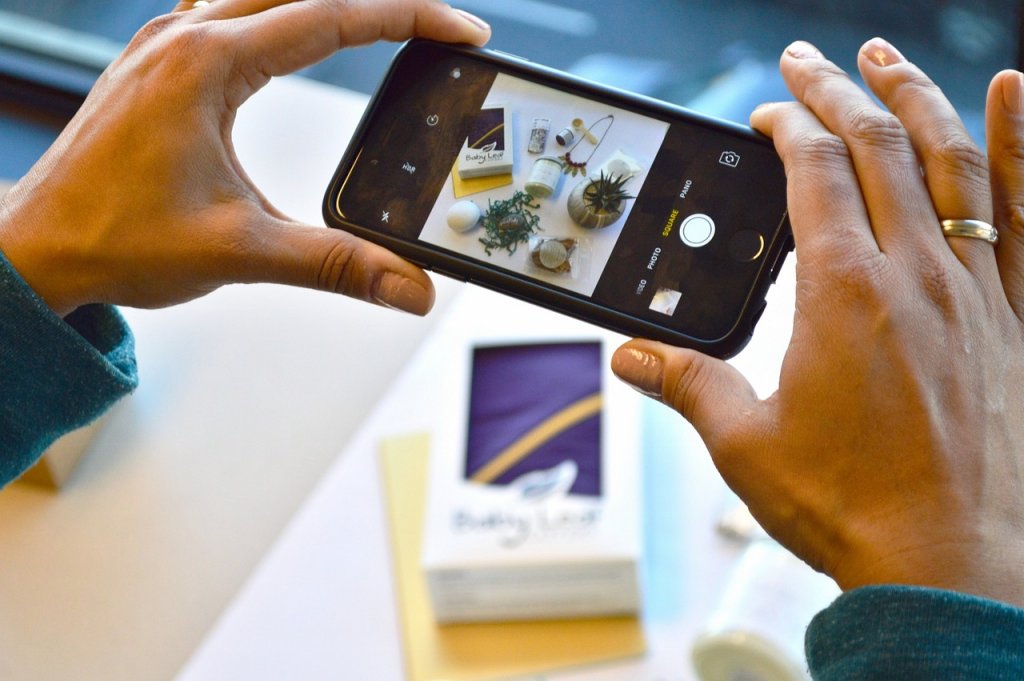 Before the internet people listed items they wanted to sell in the classifieds ads in the local newspaper. As the internet became more popular, online classifieds site Craigslist became the go-to destination to get rid of your unwanted stuff for some extra money.
Besides being a place to clear out your closets, you can use Craigslist to find an apartment to rent, sell your car, look for a new job, adopt a dog, or even hire someone to clean your gutters.
Over the years, I've used Craigslist for literally everything. I've bought a stove, refrigerator, power tools, over a dozen waiting room chairs, and even a motorcycle from classifieds ads posted on the site. I've found several apartments to rent on there. Using the free section, I've picked up ceiling fans, a compact fridge, and even filled a 16-foot moving truck with office furniture for a family member's new office from someone giving away the items rather than pay for movers.
Even though Craigslist may be one of the biggest and oldest sites to buy and sell stuff locally, what if you are looking for an alternative site because you are not having any success or want more options?
Here are several sites like Craigslist where you can increase the number of people seeing your items if you are a seller and make it easier to find that one-of-a-kind item if you are a buyer.
9 Sites Similar to Craigslist for Buying and Selling Locally
Facebook Marketplace
With 2.6 billion active monthly users, Facebook is the biggest social network in the world. Facebook Marketplace was launched in late 2016 for people to buy and sell things like clothes, cars, furniture, and more after the company noticed the popularity of local buy-and-sell groups.
By 2018, Marketplace was being used in 70 countries and 800 million people around the world. One in three people in the US have used Facebook Marketplace. For sellers, it does not cost anything to list items for sale.
What makes Facebook Marketplace better than Craigslist is it takes some of the anonymity out of the transaction since every listing is tied to a profile with a name and a photo. You can say this makes it a bit safer than Craigslist.
Another benefit is you never have to exchange emails or phone numbers with the other person since Marketplace is integrated with Facebook Messenger.
Letgo
Letgo is an app and website for people to buy and sell secondhand goods locally and get a great deal. There are a range of categories to list specific types of products, including electronics, cars, home goods, fashion, housing, jobs and services, and even free stuff.
Since it was launched in 2015, Letgo has seen enormous growth, racking up 100 million downloads of their app and 400 million ad listings. An estimated 20 million users are active on the app monthly.
Unlike online marketplaces and auctions, Letgo does not take a percentage of the sale. The app is free to download and it is free to create for-sale ads. How Letgo makes money is by offering in-app purchases for optional features like bumps and featured listings for boosting an ad's visibility. There is also a subscription option called Letgo PRO for car dealers to list their cars on Letgo.
To facilitate communications between buyers and sellers, you can use their messaging system to arrange the specifics of the transaction and where to meet to make the sale.
OfferUp
OfferUp is a website and a mobile app that works on both Android and iOS to help people buy and sell stuff with neighbors and friends locally. Founded in 2011 in Bellevue, Washington, the app has been downloaded more than 80 million times and has 44 million users. OfferUp users are said to spend 25 minutes a day on the app, making them comparable to major social media apps.
OfferUp was created to be a simpler way to sell things than Craigslist. Rather than scrolling through rows of text-based headlines, OfferUp uses a picture gallery format like on Instagram or Pinterest so buyers can quickly see what is available.
To help create trust and avoid unreliable buyers and sellers, everyone has a profile, and users can give each other star ratings to rate their buying and selling experience. To boost your reputation, you can get a TruYou badge on your profile by submitting a state ID, cell phone number, and a selfie for verification.
The app has a messaging platform built into it to communicate with others without giving out your personal information.
Recycler
Recycler is a classifieds website and marketplace that was created in 1995. Originally targeted towards Southern California readers, their reach is now nationwide thanks to a network of classifieds and automotive websites.
Sellers posting on Recycler can reach an audience of up to 18 million shoppers each month looking for used cars and trucks, pets, jobs, local services, furniture, and housing. Placing an ad is as simple as creating a free account and then entering your item's description and uploading some photos.

Buyers can browse and contact sellers without setting up an account, but creating one lets you save searches and ads for quick reference, and create email alerts for when an item you are looking for is posted.
Locanto
Locanto is a free classifieds site similar to Craigslist, but with a more modern layout. The site is operated by a German company. It launched in 2006 with a local classifieds site for New York City. Locanto now has local sites for most major U.S. cities and is available in more than 60 countries around the world.
Locanto has all the similar categories you will find on Craigslist with people posting ads for vehicles, jobs, various services, fashion, events, household items, electronics, real estate for rent and for sale, and more.
Besides the website, you can access Locanto using their iOS/iPhone and Android app.
Locanto is free of charge to post ads and contact other users. There are premium features that you can add to your ads to make them stand out more.
ClassifiedAds.com
On ClassifiedAds.com, you can find thousands of items that are listed and sold on the site daily. It is a free online classifieds ads website for jobs, real estate, used cars, household items for sale, and more.
An estimated 5 million people use the site each month. It is free to post an ad. You do not even need to create an account to post ads, but creating one will make it easier to find your ad in the future. Like Craigslist, the listings are mostly text-based but with even smaller thumbnails.
Oodle
Oodle is an online marketplace founded in 2004.
Besides being a site for people to post everything from merchandise, vehicles, office and apartment rentals, jobs, pets, event tickets, and services, Oodle is the largest online classifieds aggregator. It gathers classifieds listings from a variety of other sites like eBay, ForRent, ListedBuy, along with local listings from newspapers and websites. This allows buyers who are looking for a good deal to find what they are looking for in one spot rather than visiting dozens of different sites.
To post an ad on Oodle as a seller, you'll have to create an account with your email and a password or login with your Facebook account. For buyers, you can email people using the contact form in the advertisement without needing to set up an account.
Kijiji (Canada)
Kijiji was originally created by eBay to challenge Craigslist in the online classifieds ad space. It never took off in the United States because Craigslist was already too entrenched
However, in Canada, Kijiji has become a success. Today it is the largest classifieds site in Canada with 16 million Canadians using Kijiji every month to buy, sell, and trade goods, services, housing, and cars. At any given time, there are over 6 million active listings on the site and 150,000 new ads posted every day.
Gumtree (UK)
Created in 2000 as an online platform for buying and selling extra things, Gumtree has grown to be the biggest classifieds site in the UK. It is used by one in four adults every month in Britain. An estimated 16 million unique visitors use Gumtree every month.
As the internet has evolved, so has Gumtree, with the addition of mobile apps for people to buy and sell on the phone in addition to using a computer.
It doesn't cost anything to browse the classified ads or message sellers. For private sellers, creating an ad on Gumtree is free for most categories. You can pay to increase the visibility of your ad by marking it as urgent, featuring it on the top of the category listings, or spotlighting it on the homepage.
Closing $ense
With these Craigslist alternatives, you are well on your way to getting your item sold quickly if you are looking to make some extra money from your unnecessary stuff. Listing your item, job, or rental on multiple classifieds sites simultaneously will ensure your ad reaches the largest number of buyers possible. This greatly increases the chances of someone coming across your ad than if you only listed it on one site like Craigslist.
As a buyer, checking what is available on multiple classifieds sites makes it more likely for you to find what you are looking for at the best price.
Related: Why you should buy used instead of using rent-to-own stores
That being said, there is also the law of diminishing returns. You could spend all day posting or searching for other similar sites to Craigslist, but as you get to the less popular sites, the less likely people will see your ads or you will find fewer for sale ads listed. Stick to the major classifieds sites like those listed above and you should get the most results for your time.
Have you had any luck buying and selling stuff using any of the online classifieds sites? Are there any other sites that you recommend?